Sequel Bits: 'Super Troopers 3', 'Star Trek 4', 'SpongeBob', 'Godzilla: King Of The Monsters', 'Mad Max'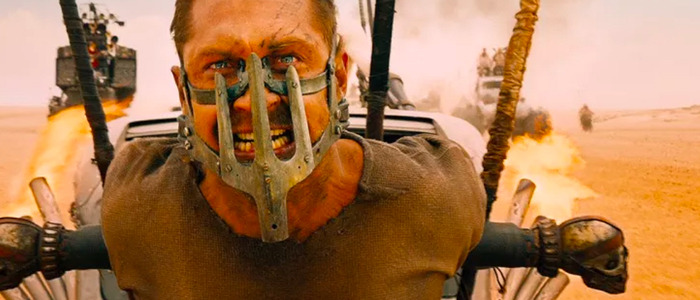 In this edition of Sequel Bits:
Super Troopers 3 might happen.
Simon Pegg offers an update on Star Trek 4.
The SpongeBob Movie has a release date.
Godzilla: King of the Monsters is bringing back a character from Kong: Skull Island.
Tom Hardy seems convinced more Mad Max movies will happen.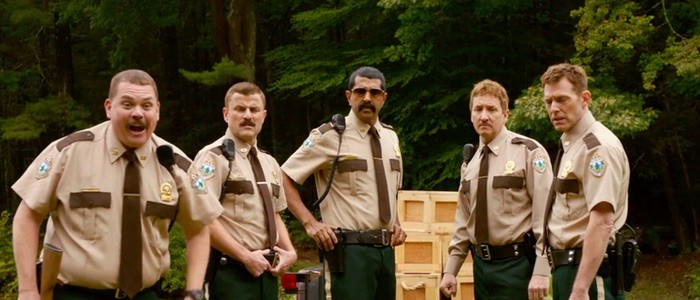 Super Troopers 2 came and went without much hoopla. Even though fans clamored for a sequel, they didn't seem to turn out in droves when said sequel finally arrived. With that in mind, I assumed this was the last we'd hear of the Super Troopers franchise. But a Super Troopers 3 is apparently a distinct possibility. In fact, Super Troopers creators and stars Broken Lizard are currently writing the script right now, and hope to make the film soon. The team spoke to CinemaBlend at Comic-Con, and revealed the plans for the three-quel:
Kevin Heffernan: We're looking to get the third one going. And hopefully it won't take as long as it did to get the second one going.
Jay Chandrasekhar: That's right. We're writing.
Heffernan: We don't want to be, like, in our 70s when we do it. We gotta get on it.
I guess this will be good news for...someone. Again, Super Troopers 2 felt as if it had zero impact upon release. But hey, the first Super Trooper wasn't a huge hit either, and then went on to become something of a cult classic.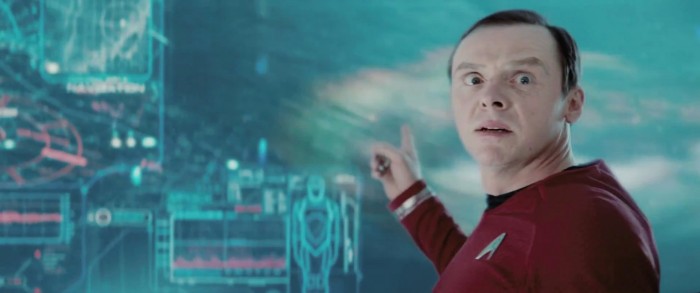 There are two different Star Trek movies cooking right now. One is the very strange sounding Quentin Tarantino R-rated Star Trek. The other is Star Trek 4, the continuation of the rebooted J.J. Abrams franchise. Trek 4 will allegedly involve some sort of time travel, and find a way for Chris Pine's Captain Kirk to reunite with his dead father (played by Chris Hemsworth). Simon Pegg, who plays Scotty in the franchise, recently provided a mini-update on the film. The actor told Hey U Guys:
"As far as I know, we are pushing ahead. We are in prep, I think, for it. But, there is so much to do before we start shooting, like making sure everybody is available."
S.J. Clarkson is helming the sequel, making her the first female director in Trek history. As for that Tarantino-Trek, who the hell even knows what's going on with that.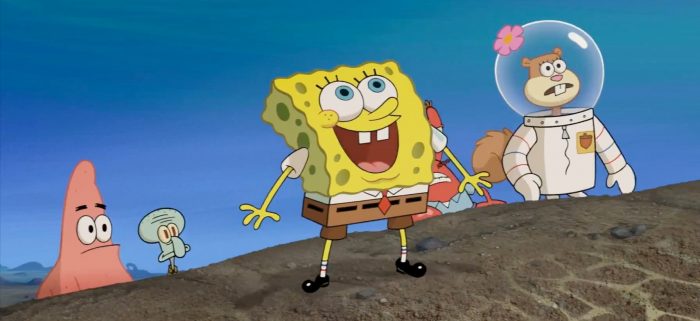 Did you know there have already been two different SpongeBob SquarePants movies? I write about movies for a living, and I had no freakin' idea. But it's true, and there's going to be a third one. The third entry, titled The SpongeBob Movie, will make a splash in theaters July 17, 2020. The film was originally set for a July 31 release, but Paramount has moved it up a few days. There's no word on what this third film is about, but I'm guessing it will involve the character SpongeBob SquarePants in some capacity. Just a hunch.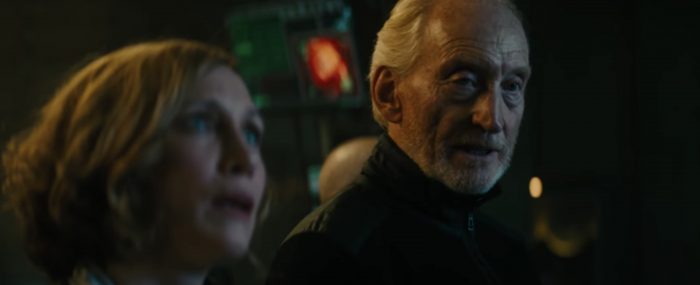 Have you watched the Godzilla: King of the Monsters trailer yet? I have – many, many times. It's phenomenal, and I can't wait to see it. The trailer was big on awe-inspiring moments, but managed to keep big details of the plot a secret – as a good trailer should. That said, director Michael Dougherty did let one potential spoiler out of the bag to Rotten Tomatoes. According to the filmmaker, King of the Monsters will bring back "one character from Kong: Skull Island." Kong: Skull Island is part of Legendary's MonsterVerse, which will eventually lead into a big Godzilla vs. Kong movie. As you may recall, Skull Island was set in the 1970s. Which means any character from that film would be a lot older in King of the Monsters. With this in mind, some people think they might have figured out which character is returning: James Conrad, the hunter-tracker played by Tom Hiddleston. In the King of the Monsters trailer, Charles Dance makes a brief-but-memorable appearance, uttering the line, "Long live the king." Of all the cast members, Dance is the only one without a specific character name listed in press materials. All this, plus the fact that Dance and Hiddleston both have very similar accents, has lead many to theorize that the Game of Thrones actor is playing the older version of Hiddleston's character. This is all speculation, but it seems to make sense.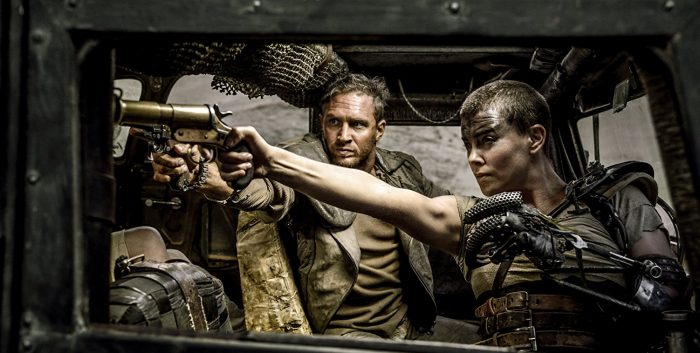 Where the hell is our Mad Max: Fury Road follow-up? Everyone loved that movie, it did well at the box office, and yet...there's been no new movie. What gives? According to star Tom Hardy, future Max films are inevitable. But who knows when. Speaking with Variety at Comic-Con, Hardy said there was a plan to make three films, but everyone is " still waiting on being given the opportunity and the green light to go ahead on the next one." Hardy added:
"Obviously, it belongs to Warner Bros. so it would be them who green-lit it...But a lot of projects are in radial, you know you wait for something to land when it's real, and as soon as it's real we'll jump on it."
Hopefully it'll be sooner rather than later, because it's kind of bonkers that George Miller hasn't directed a movie since Fury Road.