Small-Screen Stream: Underrated 2018 Emmy Nominees Streaming Now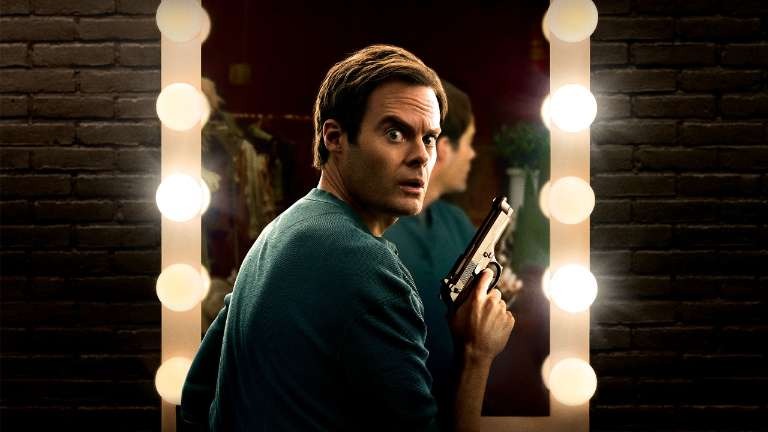 (Welcome to Small-Screen Stream, a feature where we share the best television shows streaming and where you can watch them.)
Emmy nominations were announced two weeks ago, and the usual suspects are back to claim more awards. Shows like Game of Thrones, Westworld, The Crown, and The Handmaid's Tale topped the list of nominations, and will no-doubt decimate their competition. While all of these shows are great, many that snuck into big categories aren't, necessarily, big shows themselves. In an effort to highlight some of the underdogs – or at least, some series that don't get quite as much buzz and love in social spaces – this week's Small-Screen Stream column is dedicated to the underrated series that could go home with gold when the Emmys air later this fall.
Insecure, Seasons 1-2
Where To Watch: HBO Now
Created By: Issa Rae, Larry Wilmore
Starring: Issa Rae, Jay Ellis, Yvonne Orji
Issa Rae's landmark HBO series is a fan favorite, and for good reason: It's a great antidote to Girls, in that it revolves around women of color, and tells their stories from an honest, emotional place. Rae – who adapted the show from her popular YouTube series Awkward Black Girl – serves as a writer, producer, director, and actor, and her warts-and-all look at young womanhood is a refreshing perspective. Where many shows and movies portray the "black struggle" – slavery, poverty, oppression – Insecure shows black woman thriving. Rae's Issa Dee and Yvonne Orji's Molly Carter are both Stanford graduates with successful careers, who deal with relationship and friendship problems more than the struggles we're used to pop culture foisting on people of color. It's funny, fresh, and unlike anything else on TV. Rae is nominated for a Best Actress in a Comedy Series statute for her work.
Grace and Frankie, Seasons 1-4
Where To Watch: Netflix
Created By: Marta Kauffman, Howard J. Morris
Starring: Jane Fonda, Lily Tomlin, Martin Sheen, Sam Waterston
To think that we live in a world where Jane Fonda and Lily Tomlin get to quip at each other for 13 episodes per season. How did we get so lucky? These ladies excel together, and it's a blessing that Netflix green-lit a series about 80-something-year-old women who find a late-in-life friendship that is healthy, spirited, and just downright beautiful. The show got off to a rocky start, but has gelled into something reliably biting in its fourth season, for which Tomlin was nominated for Best Actress in a Comedy Series. It would have been nice to see both actresses get recognition, but that the show was highlighted at all feels like a win.
Mom, Seasons 1-4
Where To Watch: Hulu
Created By: Chuck Lorre, Eddie Gorodetsky, Gemma Baker
Starring: Anna Faris, Allison Janney, Sadie Calvano, Nate Coddry
Multi-cam sitcoms feel on their way out, but Mom is one of the few still around that makes a good case for their survival. It shouldn't be hard to create a woman-positive, genuinely funny, and non-pedantic comedy series, and yet, so many struggle to excel beyond a basic premise. But Mom is delightful. That's thanks in large part to its leads, Allison Janney and Anna Faris, who play a dysfunctional mother-daughter pair who struggle with their relationship and with staying sober. It's a series that gets real about addiction and mental health, but always has a great, even-keeled sense of humor about it. Janney and Faris have excellent chemistry, and it's an easy show to sit back and binge on a lazy Sunday – which is really the best kind. Janney is nominated for Lead Actress in a Comedy Series.
Barry, Season 1
Where To Watch: HBO Now
Created By: Alec Berg, Bill Hader
Starring: Bill Hader, Stephen Root, Sarah Goldberg, Henry Winkler
I've been waiting for a Bill Hader breakout role for a while now, and Barry is finally giving it to me. The actor is on a real roll right now – he'll also turn up in next year's It: Chapter Two as a grown-up Richie – but it's great to see him flourishing behind-the-camera, too. He helped create Barry, about a hitman-turned-actor who discovers the two jobs aren't that dissimilar, and infects the series with his trademark oddball comedy. It's hard to say if the show is underrated the way others are on this list, since there's plenty of buzz around it and it was able to snag some big-time Emmys love; it was nominated in five major categories, including Comedy Series, Comedy Lead Actor (for Hader), Comedy Supporting Actor (for Henry Winkler), Comedy Writing (where it scored two separate nods), and Comedy Directing. But it still feels like a "small" show that deserves any extra love it can get. It's always exciting to see Saturday Night Love alums pull ahead, and Hader is proving with Barry that he's got the chops to make it big, and won't be stuck playing Stefan forever.
Patrick Melrose
Where To Watch: Showtime Anytime
Created By: Edward St Aubyn, David Nicholls
Starring: Benedict Cumberbatch, Jennifer Jason Leigh, Hugo Weaving, Blythe Danner, Allison Williams
Benedict Cumberbatch has got to be one of the busiest guys in the business. When he's not playing Doctor Strange in the next big Marvel showcase, he's able to put in excellent character work in smaller projects like he did in Showtime's Patrick Melrose, which scored two nominations for Outstanding Limited Series and Lead Actor in a Limited Series or Movie. Cumberbatch plays a drug and alcohol addicted man who is coping with the recent death of his father, and struggles with getting clean in the midst of his grief. The series has an energy and eloquence that keeps it funny and engaging despite its heavy subject matter, and Cumberbatch has honestly never been better. He excels when he gets to play up his lighthearted British side. The rest of the cast is equally excellent, with great turns from Jennifer Jason Leigh and Hugo Weaving. This is definitely worthy of a binge.
Baskets, Seasons 1-2
Where To Watch: Hulu
Created By: Louis C.K., Zach Galifianakis, Jonathan Krisel
Starring: Zach Galifianakis, Martha Kelly, Louise Anderson
The third season of this bonkers-brilliant FX show – for which Louie Anderson was nominated as Supporting Actor in a Comedy Series – isn't currently available on Hulu, but trust me when I say you'll want to play catch-up before it arrives. There's nothing quite as sad, hilarious, and downright weird as Baskets on TV. If feels like something out of another time, or another dimension, and is evidence of FX's commitment to unique, profound entertainment. Zach Galifianakis plays twin brothers – one of them a rodeo clown – and Louie Armstrong plays their mother, Christine. It's hard to sum up just what it is that makes Baskets so special, so I really must emphasize that you watch it and experience it for yourself. It's odd, yes, but also pained and poignant in unexpected ways.
Black Mirror, Seasons 1-4
Where To Watch: Netflix
Created By: Charlie Brooker
Starring: Jesse Plemons, Cristin Miloti, Jimmi Simpson, Leticia Wright
Black Mirror is another one that isn't necessarily underrated, although it's not always clear how much its Twitter appeal extends beyond the intimate corners of fandom. It certainly doesn't have the same level of popularity as genre shows like Game of Thrones or Westworld, but it has a devoted base, and attracts big-name stars, like Jon Hamm and Bryce Dallas Howard. This latest season was among its most diverse yet, and turned in two episodes that scored big Emmy nominations: "USS Callister" for Television Movie and Lead Actor in a TV Movie (for Jesse Plemmons), and "Black Museum," where Black Panther breakout Leticia Wright was nominated as Supporting Actress in a TV Movie. Both episodes are full of the nihilistic offerings the anthology series is known for, and it's impressive that episodes are able to stand apart as movies unto themselves. It's better yet that the show is getting such prestige attention; it's the perfect Twilight Zone-esque commentary for our digital era, and awards consideration will only convince Netflix to keep making more.
The Looming Tower, Season 1
Where To Watch: Hulu
Created By: Dan Futterman, Alex Gibney, Lawrence Wright
Starring: Jeff Daniels, Tahar Rahim, Wrenn Schmidt, Bill Camp, Michael Stuhlberg
There's something riveting about film and TV that investigates Al-Qaeda. Maybe it's the proximity; we aren't so far from the events of 9/11 for them to feel like history, nor are we any closer to understanding them. But The Looming Tower is a fictionalized miniseries that attempts that feat, tracing the rising power of Osama bin Laden, and the tension between the CIA and FBI before the fateful attacks. It's a breathless series, with tremendous performances from Daniels and Stuhlberg – who were both nominated in dramatic acting categories – and a story so tightly plotted that you won't want to stop.
Jesus Christ Superstar Live in Concert
Where To Watch: Hulu
Created By: Andrew Lloyd Webber, Tim Rice (musical), David Leveau, Alex Rudzinski (directors)
Starring: John Legend, Sarah Bareilles, Brandon Victor Dixon, Alice Cooper
Live TV musicals have become a big thing in the last few years, thanks in large part to the success of NBC's The Sound of Music with Carrie Underwood. Who would have thought such old school entertainment could break through in a modern era where darkness and grime is favored in our shows? It's downright quaint. The trend reached a crescendo this year with the John Legend-starring Jesus Chris Superstar, which had the highest-possible caliber of talent, and was beautifully orchestrated, set-designed, and choreographed. If John Legend wins in either of his Emmy categories – Lead Actor in a Limited Series or Movie and Outstanding Variety Special (he served as producer) – he'll be the youngest-ever EGOT (Emmy, Grammy, Oscar, Tony) winner of all time, at age 39.
Mindhunter, Season 1
Where To Watch: Netflix
Created By: Joe Penhall
Starring: Jonathan Groff, Holt McCallany, Anna Torv, Hannah Gross
Mindhunter really deserved a shot at the main categories for its excellent debut season, which is  both a steep character a fledgling FBI agent, and a chilling look into the mind of our country's most infamous serial killers. Thankfully, Cameron Britton landed a Guest Actor in a Drama Series nod for his portrayal of Ed Kemper, a real-life figure who murdered 10 people, including his grandparents and mother. The series is stark and clipped, guided by David Fincher's piercing direction, but it's never a drag. The intimate look at the people doing the investigating, as well as the investigations, is riveting stuff, and Mindhunter is one of Netflix's achievements in originally programming.
Better Things, Seasons 1-2
Where To Watch: Hulu
Created By: Louis C.K., Pamela Adlon
Starring: Pamela Adlon, Mikey Madison, Hannah Alligood, Olivia Edward
Louis C.K.'s name hangs over Better Things like a raincloud, and his involvement in the series – which feels, in a lot of ways, like his own eponymous show – called to question its survival. Luckily, it was able to forge ahead with Pamela Adlon at the forefront, and thank goodness, because she's a force to be reckoned with. Adlon plays Sam Fox, a single mother of three and actress living in Los Angeles, who is navigating her career, her family, and her dating life. It's a hilarious look at working mom life the modern era, and Adlon's dry humor is a real boon to the show's overall vibe.
I Love You, America With Sarah Silverman, Season 1
Where To Watch: Hulu
Created By: Sarah Silverman, Allan Kartun
Starring: Sarah Silverman
John Oliver and Samantha Bee get the most attention when it comes to comedians do late-night talk shows, but Sarah Silverman is pulling her own on Hulu's I Love You, America. The show is special in that it allows Silverman to channel the news through her own personal experiences. Though it's set up like a regular talk show – with monologues and interviews – each episode also follows Silverman as she travels the country, hoping to connect with everyday Americans across the political spectrum. It's rare that talk shows ever let their hosts get this intimate, and it's a joy to watch Silverman evolve into this stage of her career, and on a platform that allows her to both be herself and grow herself. The show is nominated for Outstanding Variety Sketch Series.
Brooklyn Nine-Nine, Seasons 1-5
Where To Watch: Hulu
Created By: Michael Schur, Dan Goor
Starring: Andy Samberg, Stephanie Beatriz, Terry Crews, Melissa Fumero, Chelsea Peretti
I've talked about Brooklyn Nine-Nine is this column before, but I felt compelled to throw it another mention after it picked up a single nomination in a smaller category (Sterling K. Brown for Guest Actor in a Comedy Series). It's a real shame this show never got the Emmys it deserved (although it fared well at the Golden Globes in its first year), and is well enough into its run that it probably never will. Mike Schur is the king of network comedy; his work on The Office, Parks and Recreation, and The Good Place are all signs of a master at work. But there's something even more special about Brooklyn Nine-Nine, which has yet to wear out its premise, and features a diverse, talented cast that – thanks to an NBC renewal after it was canceled from Fox last season – will hopefully go on for many more seasons. Now's a great time to play catch-up.
Tracey Ullman's Show, Seasons 1-2
Where To Watch: HBO Now
Created By: Tracey Ullman
Starring: Tracey Ullman
I think Tracey Ullman is possibly the funniest person alive, and Tracey Ullman's Show is some of her best-ever work. She's perfect at both original characters – like Kay Clark, who she's been playing for over 30 years – and celebrity impersonations, her greatest being Dame Judi Dench. Ullman isn't exactly re-inventing the wheel here, but it's great to see a woman in comedy who hasn't faded into the margins, but who is still deliciously alive in her craft. The series, which originated on BBC One in the U.K., is nominated for Variety Sketch Series.
This Is Us, Seasons 1-2
Where To Watch: Hulu
Created By: Dan Fogelman
Starring: Milo Ventimiglia, Mandy Moore, Sterling K. Brown, Chrissy Metz, Justin Hartley
OK, here me out. I know This Is Us isn't underrated, but is in fact a major hit with a giant audience and has already won a ton of awards. So, it sticks out a little on this list that otherwise eschews blockbuster series. But I wanted to include it for a few reasons. First, because despite its popularity, I've noticed that people in more dedicated online pop culture spaces don't take very seriously, or consider it emotionally manipulative, treacly, what have you. I can't convince anyone otherwise, but I'll try: This Is Us is actually completely great. I gave in and binged it ahead of the Super Bowl episode last year, and couldn't believe how much it got to me. It reminded me a little of Friday Night Lights, another series that goes for the jugular but never feels insensitive about it. The human emotion in This Is Us is so palatable, I felt physically heartsick after certain episodes and revelations. It doesn't take long before the Pearson family – who the show follows through different decades and iterations – start to feel like your own. I also want to stick up for the way the show ages and de-ages its characters, which can be a little distracting, yes, but is a necessity for the story its telling, and it works way better than it should. I somehow believe Mandy Moore as a 20-something and a 60-something. But the acting is across-the-board fantastic with or without makeup, and the series works like gangbusters. I really recommend giving it a chance if you were hesitating. Then you can appreciate, in full, Sterling K. Brown's inevitable Best Actor in a Drama win.