'Godzilla: King Of The Monsters' Footage: Millie Bobby Brown Tries To Reach Monarch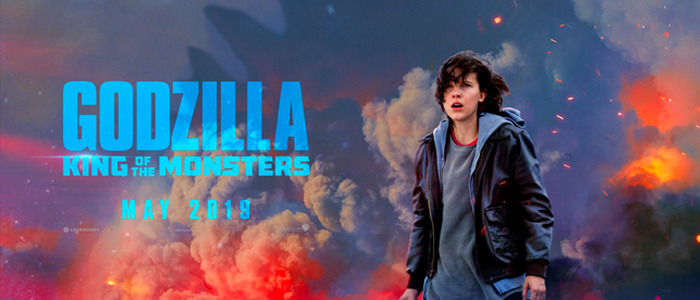 Did you feel that giant rumble? Something big is coming to San Diego Comic-Con International very soon, but before a trailer (almost certainly) drops later this week, actress Millie Bobby Brown has just revealed the first Godzilla King of the Monsters footage online. Check it out below.
The Warner Bros. panel at this year's Comic-Con is one of our most anticipated panels at the convention, and while we're expecting a full trailer for this monster-sized sequel to debut in Hall H, the studio has tasked one of the film's actresses with giving fans our first major look at the movie.
Stranger Things breakout star Millie Bobby Brown released the footage on Instagram, taking fans back into the universe previously seen in 2014's Godzilla and last year's Kong: Skull Island.
Godzilla King of the Monsters Footage
A post shared by MBB (@milliebobbybrown) on
This footage instantly reminded me of LOST because it features an isolated person at an old school work station seemingly underground, very worried about what's on the outside. But superficial comparisons aside, Brown's character seems a bit unsure of herself here; she pauses before she says, "I'm trying to reach Monarch" – referring, of course, to the secret scientific organization tasked with studying MUTO, or "massive unidentified terrestrial organisms." Has Monarch been disbanded in this film, its members scattered to the winds? Is she reaching out with her parents' permission, or without it? And is she going to head out into those awful noises? Well, that final question is seemingly answered in this new banner image, which shows her character with windswept hair and holding binoculars: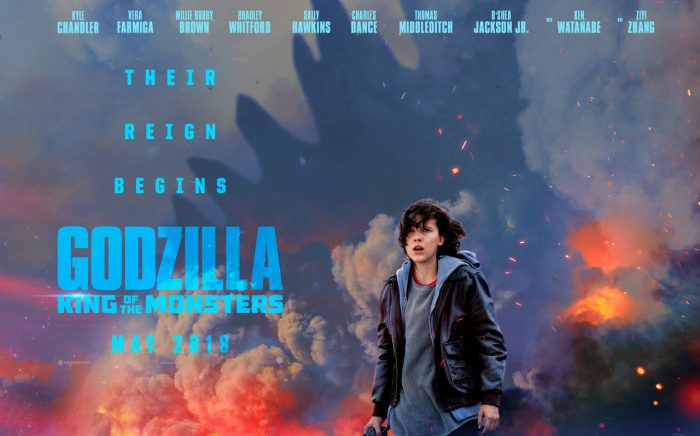 We first saw Monarch employees in Godzilla (2014) played by Ken Watanabe and Sally Hawkins. We then learned a bit more about the organization in the 1970s-set Kong: Skull Island, in which John Goodman and Corey Hawkins visited the title location and came face to face with the "Eighth Wonder of the World."
Brown plays the daughter of Vera Farmiga's character, a self-described "DJ for the monsters", and Kyle Chandler's character, Farmiga's husband. Watanabe and Hawkins reprise their roles, and they'll be joined by Bradley Whitford, Thomas Middleditch, Charles Dance, O'Shea Jackson Jr., Aisha Hinds, Zhang Ziyi, and Anthony Ramos. Michael Dougherty, the filmmaker behind Trick 'r Treat and Krampus, is directing.
Godzilla: King of the Monsters doesn't hit theaters for almost a year, on May 31, 2019.