'Patient Zero' Trailer: Matt Smith And Natalie Dormer Meet Zombie Stanley Tucci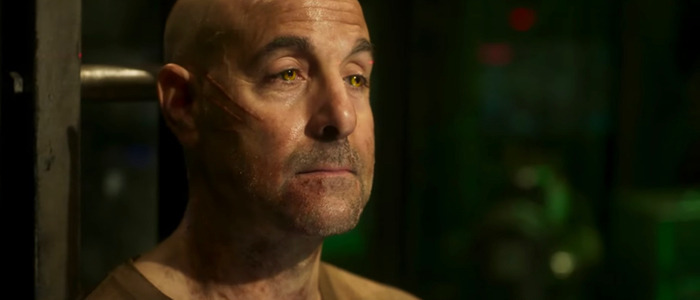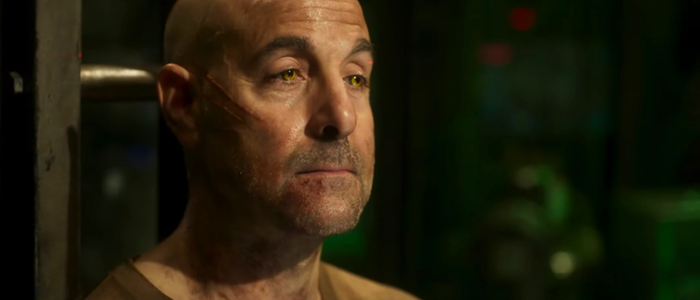 The zombie genre has been done to death, but every now and then, someone comes up with a clever way to revive it. Patient Zero might be such a film – it takes your standard zombie-style outbreak, and adds an interesting new twist to it. It also features Stanley Tucci as a very cool cigarette smoking zombie, so it has that going for it. Watch the Patient Zero trailer below.
Patient Zero Trailer
First thing's first: Patient Zero isn't technically a "zombie" film, but come on. Based on everything going on here, it's clearly following your standard zombie movie format – an outbreak turns normal humans into a bloodthirsty horde of ghouls. Been there, done that – right? But wait! Patient Zero has a twist! In the film, Matt Smith plays a man who was bitten by one of the zombies, but didn't turn into a zombie himself. However, Smith's character has been blessed with special abilities that enable him to communicate with zombies in ways others cannot. That's a fairly clever premise, at least in terms of modern zombie films, which have grown kind of stale.
Smith joins forces with Natalie Dormer to try and track down the fabled "Patient Zero" – the person who kicked-off this zombie plague. The thinking is that if they can track this individual down, they can find a possible cure. Along they way they cross paths with The Professor, a really well-spoken zombie who smokes cigarettes and seems genuinely chill about this whole "pandemic apocalypse" thing.
Will any of this add up to a good movie? I'm not really sure. This is weird trailer – there's a playful, almost silly tone that I actually find refreshing. I'm also really into the idea of Stanley Tucci playing a smooth-talking zombie. But Sony is also pushing the film out on VOD first before a limited theatrical run, which isn't exactly the best sign. But who knows – maybe Patient Zero will turn out to be the boost the zombie genre needs.
In addition to Smith, Dormer and Tucci, Patient Zero stars Clive Standen, Agyness Deyn, John Bradley, Colin McFarlane, Pippa Bennett-Warner, and James Northcote. Stefan Ruzowitzky directs.
Patient Zero hits VOD August 14, 2018, and opens in select theaters September 14, 2018.
In this new pandemic thriller, humanity is battling intelligent, adrenaline-fueled creatures born from a viral super-strain. After being bitten, human survivor Morgan (Matt Smith) realizes he is asymptomatic and can communicate with the infected, leading the last survivors on a hunt for Patient Zero and a cure.