Cool Stuff: 'The LEGO Movie 2' Playsets Show Off New Vehicles And A Terrifying Unikitty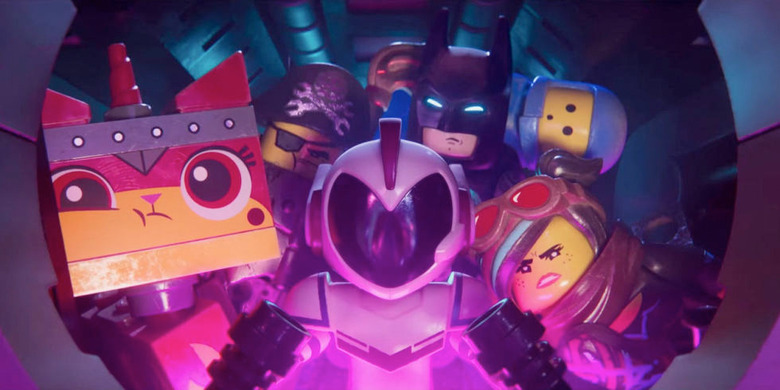 One of the best things about The LEGO Movie 2: The Second Part is that we'll be getting a whole new slew of LEGO sets featuring the characters, vehicles and settings from the movie. While they won't all be worth picking up from the store, the first three that have been revealed from the animated sequel certainly like they'll make solid additions to any LEGO fan's collection.
First Look at The LEGO Movie 2 Playsets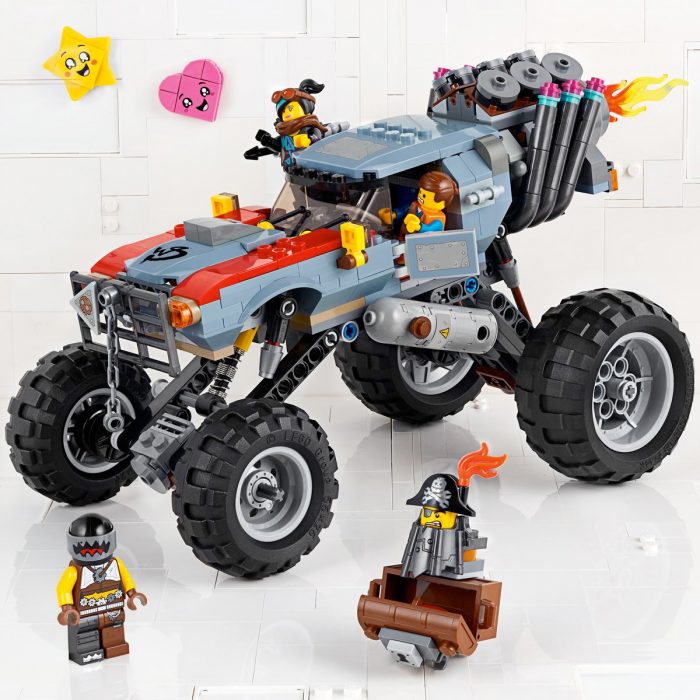 The first playset from The LEGO Movie 2 (revealed through the official LEGO Twitter account) features a vehicle that Max Rockatansky pretty happy. It's a big ole hot rod machine with huge tires made for off-roading in the post-apocalyptic world. Emmet and Wyldstyle come with the set, as well as some kind of Apocalypseburg thug and a happy, smiley heart and star. But look at poor Metalbeard! He's been reduced to a head on a treasure chest. What happened to the rest of his body?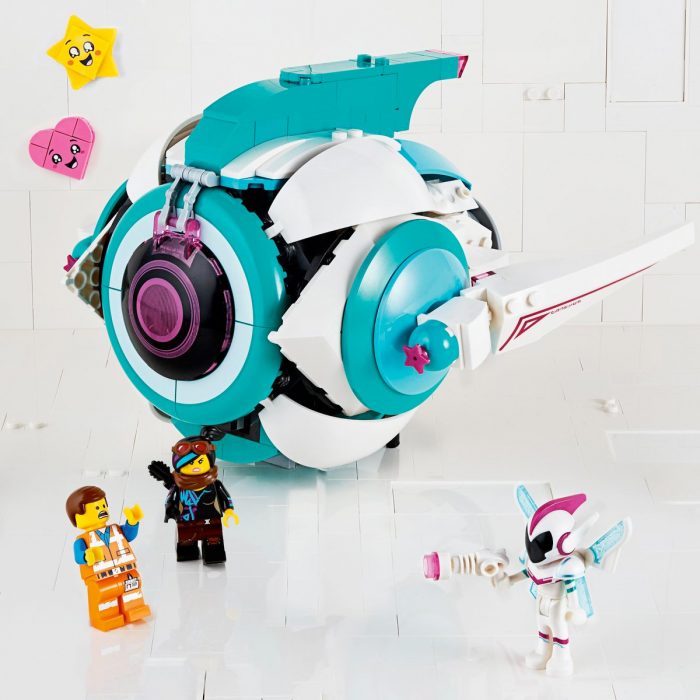 Next up, we've got the spacepod vehicle that drops down to Apocalypseburg and kidnaps all of Emmet's closest friends, including his love interest Wyldstyle. We're not sure who the villain is in control of the spacepod, but it's a female voice, and they mean business, as we saw in the teaser trailer for The LEGO Movie 2.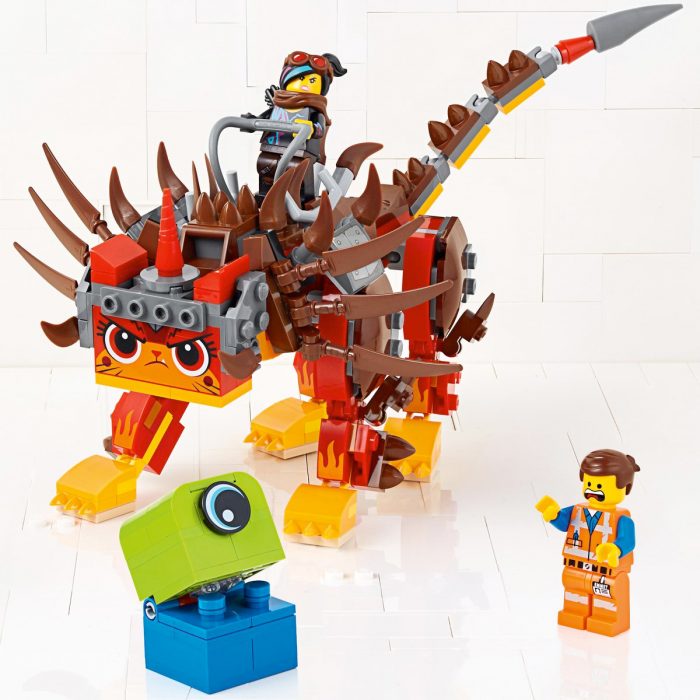 Finally, we see Unikitty as we've never seen her before. It appears she has become so angry that she's transformed into some kind of terrifying hellcat that almost looks like a dinosaur. She's got spikes all over her body and a saddle for Wyldstyle to ride her around, perhaps in an arena battle. Emmet looks on in terror as usual while a little Duplo alien is sitting their looking all adorable.
All of these The LEGO Movie 2 playsets will be on shelves eventually, but there's no exact date yet. They'll likely be on display at San Diego Comic-Con, so maybe we'll know more then. Since The LEGO Movie 2 arrives on February 8, 2019, it's a safe bet we'll see them hit shelves in time for the holiday season this year.