Cool Stuff: The First Ever Mondo 'Ghostbusters' Poster Is Coming From Tom Whalen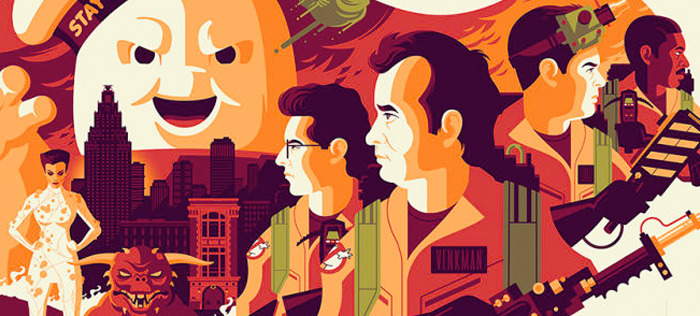 With all of the pop culture artwork that Mondo has debuted over the years, you would think that Ghostbusters would have already been done. But the collectible arthouse has never made a single Ghostbusters print...until now.
Mondo has announced that they now have the license to create Ghostbusters prints, and their first one will be coming from Tom Whalen. Fans heading to San Diego Comic-Con will be able to pick up the first ever Mondo Ghostbusters poster. But if you're stuck at home without a badge, don't worry, because you'll have a chance to get one too. Check out the prints and find out more below.
Mondo Ghostbusters Poster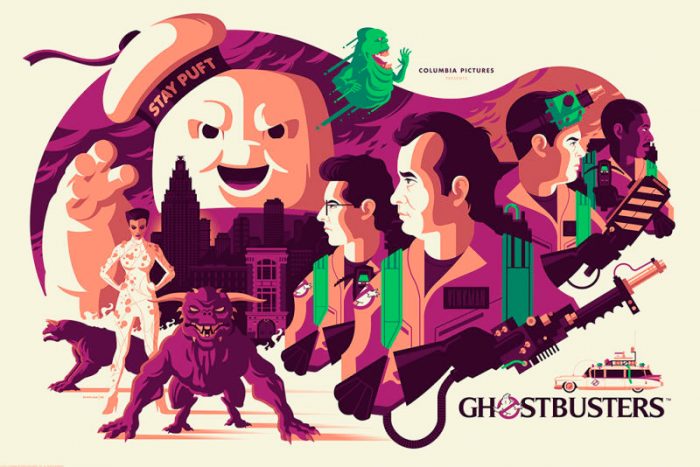 io9 had the exclusive debut of the Mondo Ghostbusters poster from Tom Whalen, and it's an incredible piece to say the least. The above edition is the glow in the dark variant with an edition of 200. The print features glowing accents on Slimer, the Stay Puft Marshmallow Man, Gozer the Gozerian and the eyes of Zuul, not to mention the anti-ghost logo in the title. You'll only be able to get this one at Mondo's booth (#435) on Saturday, July 21 at San Diego Comic-Con.
For those of you at home desperate for a Mondo Ghostbusters poster, you'll be able to pick up this one: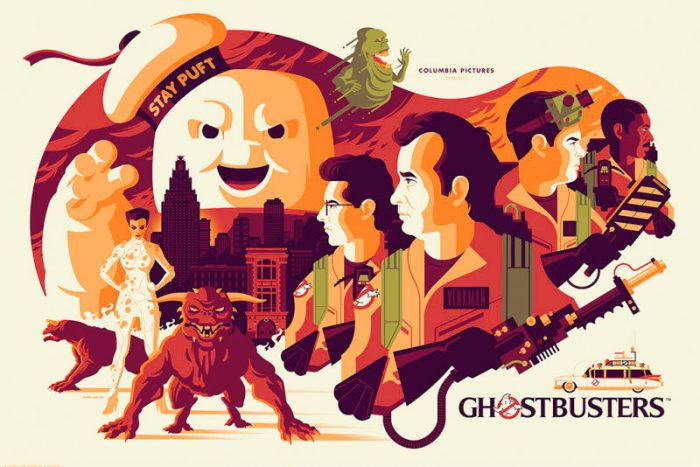 This is the regular version with an edition of 375, and it will be on sale at Mondo's website at the exact random time that the Ghostbusters variant print goes on sale at SDCC. So you'll want to stay tuned to @MondoNews on Twitter so you can get a jump on picking this print up.
But that's not all! Ghostbusters fans attending San Diego Comic-Con will also be able to grab these: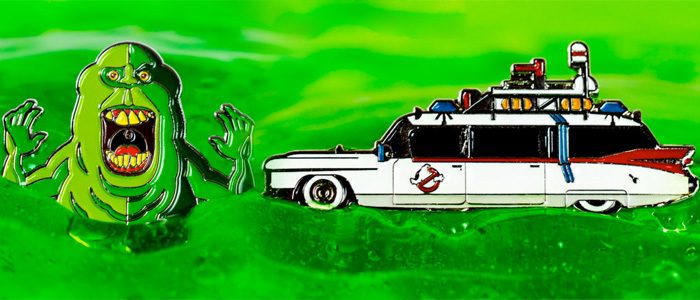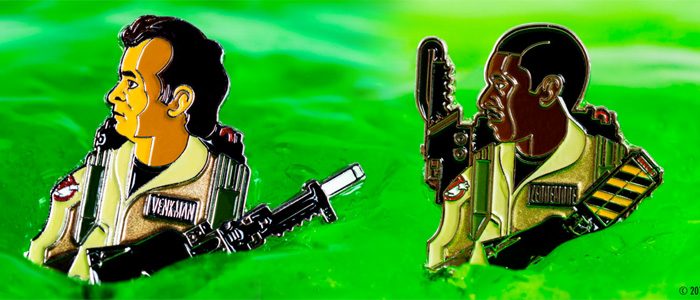 Those are four Ghostbusters enamel pins designed by Tom Whalen. Hopefully Ray Stantz and Egon Spengler will be getting a release sometime down the road as well. After all, who wouldn't want the complete team as enamel pins? Or if you're not into the enamel pin scene, you can pick up a set of five Ghostbusters prints from Tom Whalen's shop right now, which are the same character designs he used for the pins and prints above.
Don't worry if you can't get your hands on these Ghostbusters items in the coming week. When creative director Eric Garza was asked if Mondo will have more Ghostbusters goods in the future, he said, "Ray, when someone asks you if they can expect more, you say 'yes!'"
We'll have more on the other Mondo San Diego Comic-Con exclusives in the coming days, so stay tuned.