Check Out The First Videos From Inside Warner Bros. World Abu Dhabi Theme Park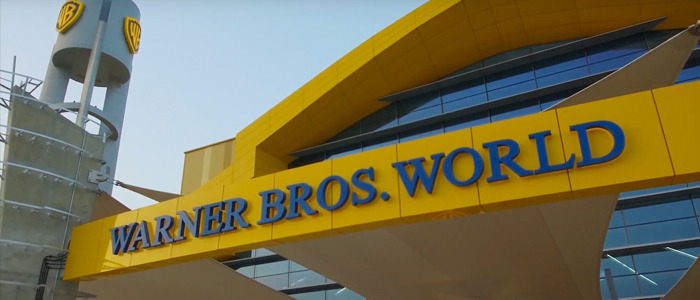 Warner Bros. is about to open a brand new theme park in Abu Dhabi, and while we've already seen some concept art for what they have planned, the first videos from inside the park itself have hit the Internet. Check out our best look yet at the Warner Bros World park below.
Warner Bros. World Abu Dhabi, located on Yas Island, "will be a one-of-a-kind, world-class destination home to state-of-the-art thrill rides, interactive family friendly attractions, and unique live entertainment." The theme park will feature six "worlds" including DC Comics-inspired cities like Gotham City and Metropolis. The other four are Cartoon Junction, Bedrock, and Dynamite Gulch – all themed after the famous Looney Tunes and Hanna-Barbera cartoons – as well as Warner Bros. Plaza, which is designed to evoke the feel of the Golden Age of Hollywood.
Disney and More points out that although the park doesn't officially open until later this month, a media preview event was held last month and some videos from inside have made their way online. Here's a quick one that gives a rapid-fire overview of most of the park:
This next one takes us through each of the park's "worlds" one by one. It begins in the Warner Bros. Plaza, which has a familiar Art Deco vibe, and then transitions into Bedrock, which almost feels like you're stepping onto the set of the Flintstones live-action movie.
And here's a walkthrough with an official park guide:
There are more videos over at Disney & More, so be sure to head there to check them all out.
The strangest part about all of this for me is seeing a theme park that's completely indoors. That may not be much of a revelation for some of you, but as someone who has visited Disney World, Disneyland, SeaWorld, Universal Studios, Marineland, and many more outdoor theme parks, it's just odd to see fake clouds attached to a fake sky. And look, I get it – it's Abu Dhabi, where the average temperature is above 100 degrees for five months out of the year.
While shade is definitely important, it also makes the park feel a little claustrophobic, even watching wide angle GoPro videos. And the rides don't seem to be nearly as fast or exciting as they are in open-air parks. Still, the designs look pretty cool, and it seems like it'd be a fun place to go if you're in the area.
Warner Bros. World in Abu Dhabi opens on July 25, 2018.