Theme Park Bits: Disco Yeti Might Actually Bust A Move, Super Nintendo World Could Feature A Gaming Element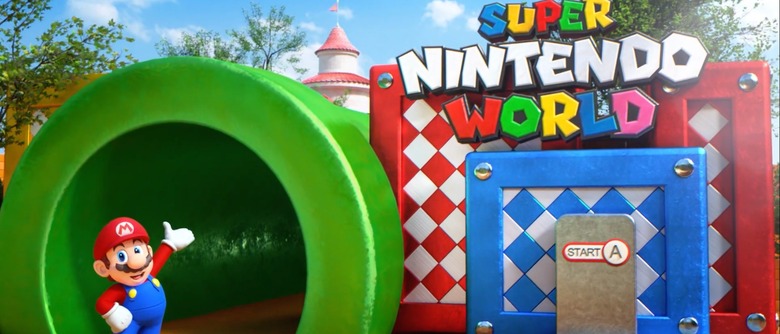 In this edition of Theme Park Bits:
The paralyzed yeti in Disney's Expedition Everest ride may finally be on track to move again.
Some misattributed photos have led to false reports of an animatronic Lion King movie model.
Florida parkgoers, you'll definitely want to see what your new Mickey Mouse beignets look like.
A man in his eighties has settled his lawsuit against Disneyland for kicking him out of Club 33.
Will gamers one day be gaming at Univeral Studios in direct synergy with Super Nintendo World?
And more!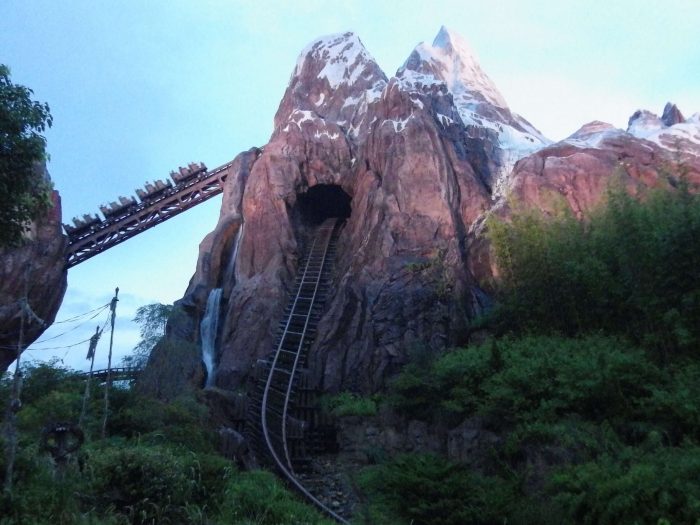 Disco Yeti may soon dance again for real. Due to complex technical issues, the elaborate, 25-foot audio-animatronic figure in Expedition Everest at Disney's Animal Kingdom has long stood immobile, with only a strobe-light effect to give it the illusion of movement. It actually broke a few months after the ride first opened back in 2006 and has been operating in "B-mode" ever since. However, a new report over at WDW News Today suggests that a closure of the ride and lengthy refurbishment of it may finally be imminent, allowing the necessary work to be done to restore the yeti to its original intended range of motion.
FIRST LOOK: At #Mufasa from the upcoming live-action adaption of #LionKing
(Via: @disneyfilmfacts) pic.twitter.com/9FUr4Zp6UV

— The Nerdy Basement (@nerdy_basement) July 9, 2018
Don't get too excited about the tweet above. As it turns out, those live-action Lion King pictures aren't real. It all started when an erroneous tweet went out this week from the unfortunately named Disney Film Facts. In short order, photos of a lion that was supposedly Mufasa from Jon Favreau's upcoming live-action Lion King remake began circulating. However, as Screen Rant notes in the link at the top of this paragraph, the photos were of an unrelated project by Chris Creatures.
They're posting so they can create a second post in a half hour saying it was wrong but keep the old one up with no correction🙃

— Jill Pantozzi (@JillPantozzi) July 9, 2018
Mark the myth of the Mufasa model as busted ... but I'd still like a definitive answer from the fact-checkers over at Snopes as to whether or not that "Why I'm Scared of the Ocean" photo of the enormous blue whale passing under the boat is real.
How about some authentic pictures? The ones below are from Disney California Adventure, where some barges for the nighttime show World of Color have been undergoing maintenance.
The center barge for World of Color at Disney California Adventure has been raised to maintenance position and crews have been spotted working on it. #Disneyland #PixarPier pic.twitter.com/1O6DVCgGOX

— LaughingPlace.com (@laughing_place) July 9, 2018
He's been called "the man who turned Club 33 upside down," and if the rumors are true, then Disney may have actually set up a sting operation a few years back to catch octogenarian Joseph Cosgrove and his wife re-selling club tickets to special events. Whatever the case, there's some fascinating sociology at play in the tale of Cosgrove's ousting from the highly exclusive club and his subsequent lawsuit against Disney for "having his contractual and personal rights trammeled by a new generation of millennials trying to convert 'Club 33' into a billionaires' exclusive domain." Now that lawsuit has finally been settled.
Details are scarce for now, but a worker at Walt Disney World died in an "industrial accident" this week.
Mickey Mouse beignets! Insert birthday/vacation excuse here. As if I need one. pic.twitter.com/90ps6HuthJ

— Jo Garfein (@jopinionated) January 8, 2016


Mickey Mouse beignets. They're here, Florida. You can now chow down on the powdery doughnuts at Sassagoula Floatworks and Food Factory in the Port Orleans Resort – French Quarter at Disney World. Sure, you could drive to the real French Quarter in New Orleans and eat beignets there at the legendary Cafe Du Monde like Chef Carl Casper and his son do in the Jon Favreau film Chef.But would those beignets have Mickey Mouse ears?!
Last week, we ended with some pictures from the technical rehearsals of Universal Orlando's Cinematic Celebration. Above, you can now see a video of the new lagoon show, courtesy of Inside the Magic.
In other Universal news, a Nintendo spokesperson has said that visitors to Super Nintendo World at Universal Studios Japan (and eventually Universal Orlando and Universal Studios Hollywood) "can expect to see synergy with our dedicated video game platform business." Variety speculates:
"With the mobile nature of some of Nintendo's most popular games, whether referring to 'Pokemon Go' on mobile devices or 'Super Mario Odyssey' on the Switch, it would seem Nintendo could add special features to encourage players to bring their gaming devices with them, such as offering special downloadable content."