Quiet Places And Creepy Families: The Year In Horror So Far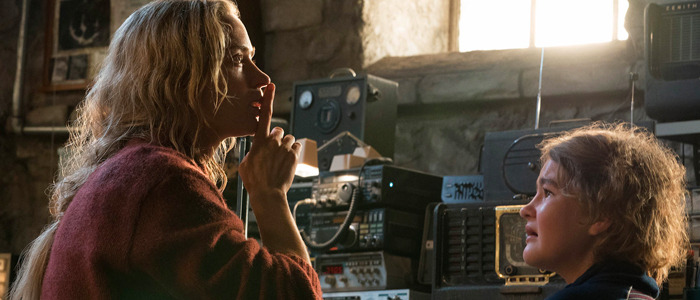 With June now behind us, it's time for a halfway report on the first six months of horror cinema that have set this year's stage ablaze. A chance to reflect on what's stunned audiences, charmed critics and defined 2018 thus far in terms of thrills endured. Six months of screams attached by a common thread that's become substantially prevalent with each passing day. In this year of 2018, there's been an inexplicable avalanche of "parental horror" scorching family units on a sacrificial pyre like the motif is going out of style next Tuesday – and doing it so catastrophically well. Don't see this yourself? Allow me to be your guide.
Spoilers for every 2018 horror movie so far lurk ahead.
Before we address dominances in theme, can we first take a moment to appreciate the current landscape of how horror is being discovered? "Video on Demand" (VOD) has gone from shaking its "bargain bin" stigma to being just as important a genre distribution platform as theatrical release. Sure, Platinum Dunes' A Quiet Place scored one for "mainstream horror" by nabbing $50 million out the gate, but the best horror films of the year so far span all platforms. A24's Hereditary surpassed box office expectations with a $13.5 million theatrical opening weekend – a massive score for high-concept horror movies that ooze virtuoso craftsmanship – and held strong by barely dropping 50% to follow up (500 fewer theaters than A Quiet Place and word of mouth reliance). Bless A24 for standing behind their features and challenging the masses, in the same way Netflix gave The Ritual or Before I Wake a home. Same for Shudder and something like Sequence Break.
Why is this exciting? Opportunity. There's room for everyone at the table. Anyone who has a pitch or idea has an outlet, with each platform servicing a certain niche or capability.
The Mainstream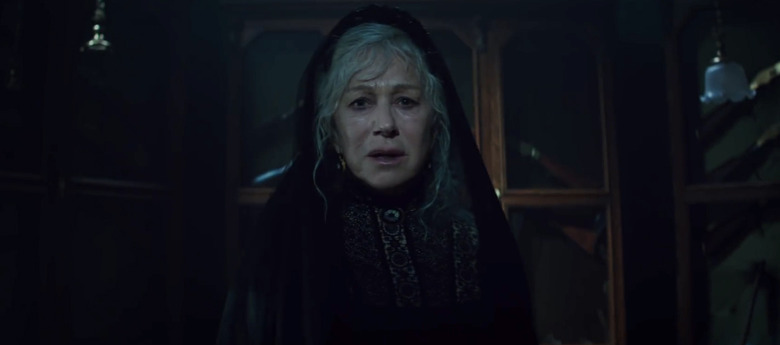 Let's first start with "mainstream" Horrorwood, which has been a certifiable toss-up as far as 2018 goes. For every pulse-pounding example of monsters running amok like A Quiet Place, you have some Snapchat filter goofiness like Blumhouse's Truth Or Dare (which, to put it lightly, my review does not favorably recommend). Now, I'm being careful not to say "blockbuster" because both these films were still made for smaller-than-expected budgets – Platinum Dunes forked over about $20 million and we all know Jason Blum doesn't like to go over $5 million for most of his movies. Winchester aimed for architectural haunts rooted in California history and Insidious: The Last Key tried to extend the franchise's storied paranormal dominance (both underwhelming), so there's not a lack of trying in the mainstream. That said, John Krasinski takes the belt for mass-marketed horrors so far as 2018 is concerned.
Netflix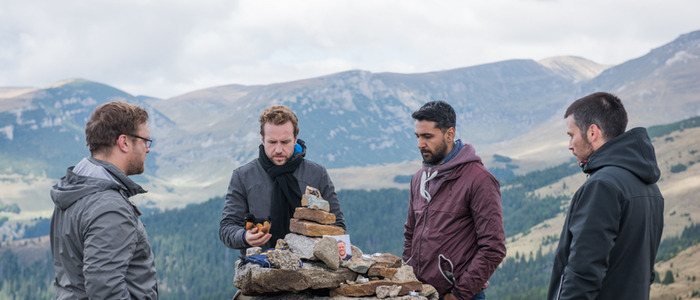 Next up is Netflix, a subscription option that's accounting for some of the year's best – David Bruckner's demonic The Ritual, Mike Flanagan's sweetly unsettling Before I Wake and Ben Howling/Yolanda Ramke's "The Walking Dead but better" Cargo – and also worst, coughTheOpenHousecough. Netflix's stance is a unique one because they're equally active in both festival acquisitions and original content funding. Not only that, but the brand's exclusive releases branch is spending money like no one's ever heard the phrase "quality over quantity." This means that long-shelved, doomed-by-production-company-limbo projects like Before I Wake find a random home on Netflix with absolutely no notice. This means that classified studio "gambles" like last year's The Babysitter get an automatic green light because one man's "Maybe" is Netflix's "OH HELL YEAH." I understand that some projects get passed on for a reason, but the hits are there. Netflix has cemented itself as a platform where creators can sell with better odds and that means more content for us. I'll take the good with the bad so far.
Shudder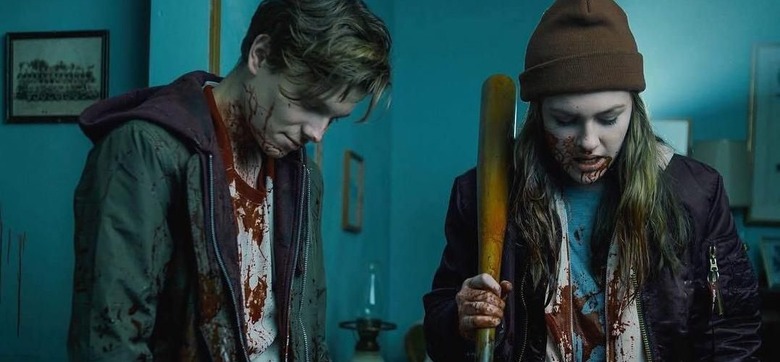 Let's not forget our dear friends at Shudder, who have adopted the "indie darling" route when scouring horror's buzziest festival surprise hits. AMC's little streaming service that can and will has been quietly releasing films that make immediate circuit splashes with all-horror crowds (some you've heard and most you haven't). Two 2018 films that fit the platform so well are Peter Ricq's zombie neighbors laugher Dead Shack and Graham Skipper's goopy arcade chiller Sequence Break, both of which embody what underground horror is all about. Homages, subgenre blends and DIY filmmakers sign a genre love-letter with hexes and Os. In no way is Shudder cleaning up the scraps, but instead granting titles that deserve appreciative, like-minded audiences the exclusive releases they deserve. Not the buried fate some of my favorite out-of-nowhere discoveries fall into because "x" distribution company has no idea how to market or capitalize on horror rentals like they intended. We're talking the "little guys," the oddballs, and the mighty underdogs – but not for long.
2018 is All About Parental Horror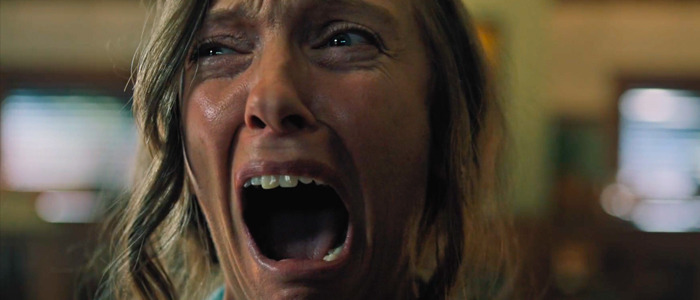 Now, all these movies may be flying at audiences from every direction – it can be hard to track – but a common theme seems to be tying 2018 together. A tangled yarn woven around so many titles. Whether it's a sign of the times, byproduct of coincidental green lights or a reliance on dependable cinematic structure, this is a banner year for parental horror. Families under attack. Weaponized grief. Children doomed by heritage. Parents defending their cubs. It's not even just overwhelming numbers, but it's how many tremendous examples there are of familial horror done right.
Hereditary. Before I Wake. Pyewacket. Marrowbone. A Quiet Place. Cargo. Dead Shack. The Strangers: Prey At Night. Mom And Dad. Ghost Stories. Just off the top of my head.
As Hereditary is my favorite horror movie of the year right now (and most likely cemented), its debilitating grasp can be linked to astonishing performances from mother dearest Toni Collette to her special daughter played by Milly Shapiro. Similar associations can be made to one of my other favorites on the year to date, A Quiet Place. It's nothing without Emily Blunt and John Krasinski fighting tooth-and-nail against extraterrestrial forces, or maturing child characters Millicent Simmonds and Noah Jupe. Same for Adam MacDonald's Pyewacket. Same for Cargo. Before I Wake. To achieve any degree of unified household panic, we must believe the bloodline connections. Not only do these films represent bonded ancestry, but they ignite the screen with either angsty accidental damnation or animalistic protection.
Hereditary itself is A24's crowning horror creation, conjured and crafted by an impossibly composed first-timer in auteur Ari Aster. No debut deserves to be this complete, nerve-snapping or paralyzingly realized. The entire cast is aces – Gabriel Byrne, Alex Wolff, Ann Dowd, Ms. Shapiro – but it goes without saying that Collette steals scene after scene in the most "GIF-ably" projected way. Just like people were saying it'd be an insult if Get Out didn't receive an Oscar nomination because of its "horror" label, if I don't hear Collette's name read by the Academy next year at least as a nominee, rioters will flood city streets. The depth of self-destruction she brings to life ranges from unmanageable loss with a lifelong reminder to depressed psychosis to full-bore paranormal nightmares. Aspiring performers, here is your masterclass in character complexity. (It also helps that Aster involves her in one of 2018's all-star scares.) Buzz off with your "this movie isn't horror" takes. Tell that to the hyperventilating critics on either side of me for all two-plus hours.
A Quiet Place came out of relative nowhere for me, given how trailers painted it – dare I say – a bit generic? I should have trusted SXSW programmers when they announced this year's festival opener. Sounds of silence engulfed Austin's Paramount theater only to be interrupted by decibel spikes of outright, blood-curdling squeals. Incredible sound design flips a rather familiar invasion scenario and introduces tension from another world. Krasinski approaches Bryan Woods and Scott Beck's script not as a horror buff, and I believe that's what sharpens such a dramatic edge. There's no singular reliance on blind berserkers charging towards prey. Every character works together in building a family that grows, breathes and squabbles with genuine emotional gravitas. A Quiet Place lands a deafening blow as far as horror's output this year, led by parental paranoias that'll rip your heart out Mortal Kombat style upon Krasinski's final bow.
It's inescapable. Filmmakers are honing in on very real fears that so many parents share, and can you blame them? Our stomachs sink with every new report about a school shooting in America. Educational costs that entangle struggling post-grades in debt are only worsening. Just in general, well... *gestures at the world around us.* We're not living a Mad Max dystopia, but numbing anxiety is now a way of life. Fewer couples are ushering children into this world. I can promise you all these factors weigh heavily on possible future parents because I am one of those gen-whatevers who struggles daily with the thought of bringing life into a world that I can barely navigate myself. It's a horror story in its own right. Built-in motives and truths that benefit by an artist's honest depiction.
Father of the Year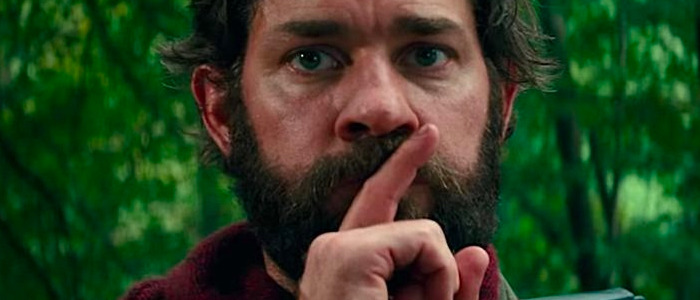 In keeping with the above themes, it's worth it to say the best horror actors so far are Woodland Daddy John Krasinski, prodigy of sin Alex Wolff, Father of the Year Martin Freeman (Cargo and the uniquely mystifying theater adaptation, IFC Midnight's Ghost Stories), and, well, can we get some love for Nicholas Cage in Mom And Dad? The first three names chew through painstaking bouts of martyrdom, possessed cults and survivalist protection, but credit Mr. Cage for striking a pool table to shards while screaming the "Hokey Pokey." Thomas Jane isn't to be forgotten in Before I Wake – nor Jacob Tremblay – but my anointing of the king goes to papa Krasinski. 
Also, can I give a shout-out to Donavon Stinson for committing to dad jokes in the face of Evil Dead attacks? Thanks for the laughs.
Mother of the Year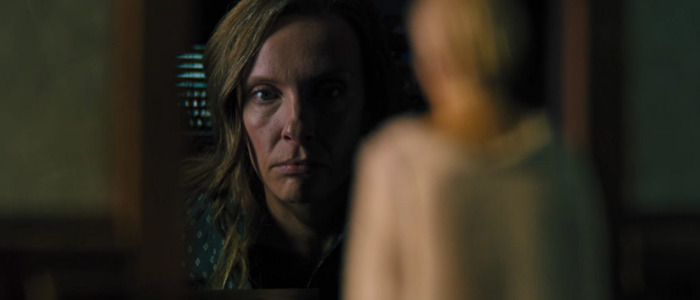 Moving to actresses, Toni Collette hovers atop but not unchallenged (can you tell how much I enjoyed Hereditary?). The women of Pyewacket – black magic obsessor Nicole Muñoz and widowed mother Laurie Holden – call upon pagan darkness that actually beat Hereditary to "that" scare a few months earlier. Their struggle is so developed and tragically human, pushed farther than a child saying "I wish you were dead!" to a parent with no follow through – here's what actually happens. And it's not that there aren't other noteworthy female performances in the genre. Emily Blunt is a queen of the undamned and she cocks her shotgun with one of the more rewarding end-shot finales in horror this year (if a tad out of place). It's just that Collette is in a league of her own, and if the "black eye" of "horror" robs her golden recognition this year it'd be a blasphemous shame. You're better than this, Oscars. Recognize talent for what it is.
The Technical Nods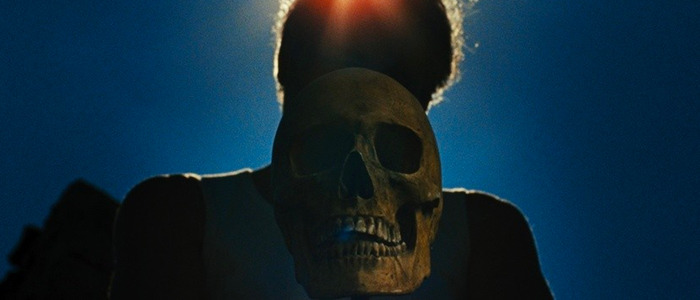 Looking at a few other quickie superlatives, you're not beating A Quiet Place for sound design in horror this year. Don't try. Just as Let The Corpses Tan will redefine how we listen to action films in 2018, A Quiet Place does the same for its intended genre (HORROR, AND NOTHING ELSE). Cinematography (so far) goes to Hereditary and the brilliant scenic work that replicates miniature artwork models with actual real-life characters; a bewildered family positioned about like the painted statues Toni Collette's creator works on. Score? If I bend the rules I'd give it to Upgrade's composer Jed Palmer, but the film has been excluded thus far given its kickass Her meets John Wick overtones. Same reason I'm not including Robin Coudert for Revenge. For an outright horror score, no original soundtrack has been streamed more than Adrian Johnston's work on The Strangers: Prey At Night by yours truly. It sets the mood and gets your blood pumping as waves of lush colorsynth wash over like a wicked trip. 
The Finest Kills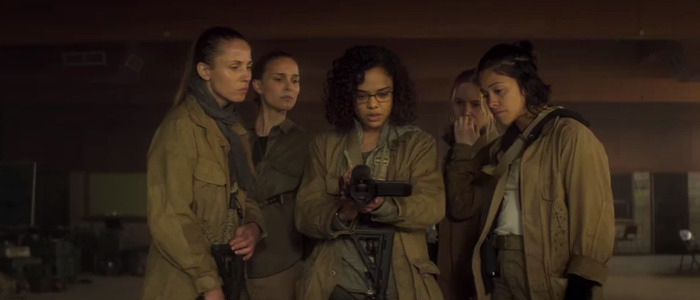 Not to get depraved, but I do want to honor a few kills that have stuck with me as of this summer. First from Annihilation, when Gina Rodriguez gets her face torn apart by a mutated Shimmer Bearbeast. Alex Garland's sci-fi puzzler may lack "horror" tags, but this kill's gruesome mutilation stares you in the face without blinking and stands alongside the year's most savage offerings. Next to Adam Green's merciless defiling of a PR rep who gets her arm ripped off – phone in hand – and shoved up her "downstairs" then through her mouth. What'd you expect from Hatchet sequel Victor Crowley? Next: the Abbott's tiniest kin getting absolutely slaughtered by sound-seeking aliens in A Quiet Place. Next: Toni Collette sawing off her own head with steel wire in Hereditary.
Oh, and how can we forget the whirring airplane propeller deaths of Game Night and Victor Crowley? Rachel McAdams cheering on a criminal's demise before realizing her folly takes the cake, but Dave Sheridan's form-tackle of bayou slasher Victor Crowley isn't far behind.
What Lies Ahead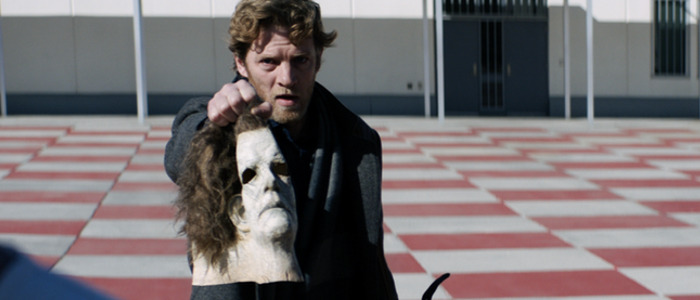 As we look forward towards the future, 2018 is FAR from done. Halloween, The House With A Clock In Its Walls, The Predator, The Nun, The First Purge, Suspiria. Will any of these crack top tens that are currently in place? I'd count on it. Will any further an ongoing conversation around parental horror? Of the first three titles mentioned above, they'll try. It's been a howlin' good year to this point already, and our blessed genre horizon still shines bright as ever. Here's to the films that rejuvenated our fears, assaulted our senses and reminded us what it feels to be alive once again.
The 10 Best Horror Movies of 2018 So Far
Hereditary
The Endless
A Quiet Place
Pyewacket
Ghost Stories
Before I Wake
The Ritual
Cargo
Mom And Dad
Dead Shack
Sequence Break