Cool Stuff: Bring BB-8 Home As A Life-Size Sideshow Collectibles Figure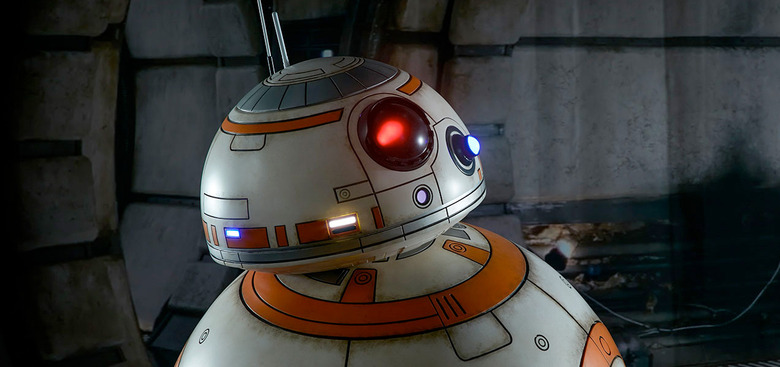 Ever since BB-8 rolled onto the big screen in Star Wars: The Force Awakens, fans have wanted to bring the little ball droid home. Next year, they'll be able to make those dreams come true.
Sideshow Collectibles has unveiled their life-size BB-8 figure that is exactly as big as the little droid would be if you were standing next to the little guy on the Millennium Falcon. In fact, he even comes situation on a floor piece that looks straight out of the Corellian ship.
Sideshow Collectibles Life-Size BB-8 Figure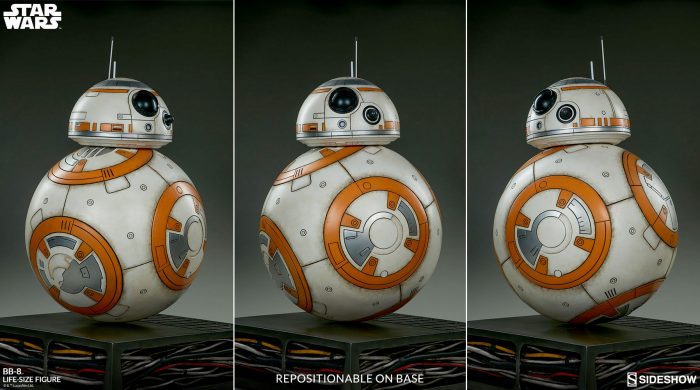 The dedicated Resistance droid measures 37-inches tall from the bottom of the base to the top of his little antennae. He's painted to look weathered and worn, making him look like he's seen plenty of action with his pilot buddy Poe Dameron.
Even though this is a meticulously crafted life-size BB-8 that looks like a statue, you can move reposition the head on his round body, and his body can be moved around the base as well. On top of that, there are display lights inside his body and head, as well as real droid sounds that can be activated by a remote control. And just like that you have a real BB-8 droid in your house.
Now for the bad news. If you want to bring BB-8 home, it's going to cost you $3,950. That's a hefty price tag, but it's a small price to pay for fans who want their own ball droid. Plus, you can always do a payment plan so you don't have to pay it in one lump sum. You can pre-order the life-size BB-8 right now over at Sideshow Collectibles, and it's expected to ship sometime in the first quarter of 2019.