'Deadpool 2' Extended Cut Coming To Blu-Ray And Comic-Con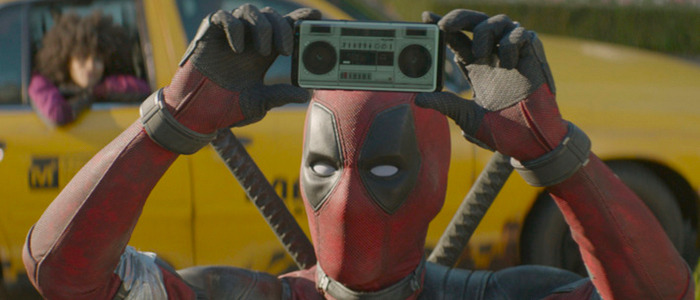 If Deadpool 2 wasn't naughty and uncouth enough for you, you're in luck! A Deadpool 2 extended cut is going to make its way to Blu-ray soon. And that's not all – the extended cut will also screen at San Diego Comic-Con. Insert self-referential and/or innuendo-laced joke here! More on the Deadpool 2 extended cut below.
Deadpool 2 kicked off the summer movie season this year, and made a ton of money in the process. It was also surprisingly good! I personally was not a fan of the first Deadpool, but I found this sequel to be highly enjoyable. Deadpool 2 is making its way to Blu-ray very soon, and it's coming fully loaded. When Deadpool 2 hits Blu-ray and digital in August, you'll have a chance to see "The Deadpool 2 Super Duper $@%!#& Cut", featuring 15 minutes of brand-new action and jokes. The Blu will also feature a gag reel, a feature on Easter Eggs in the film, commentary from star Ryan Reynolds, director David Leitch, and writers Rhett Reese and Paul Wernick, and more.
Deadpool 2 hits digital on August 7 and 4K Ultra HD, Blu-ray and DVD August 21, 2018. The full list of special features is below.
DEADPOOL 2 4K ULTRA HD + BLU-RAY + DIGITAL (INCLUDES THEATRICAL VERSION AND SUPER DUPER $@%!#& CUT)
4K Bonus Features
Audio Commentary by Ryan Reynolds, David Leitch, Rhett Reese and Paul Wernick (Theatrical Version Only)
Blu-ray Bonus Features
Until Your Face Hurts: Alt Takes
Deadpool's Lips are Sealed: Secrets and Easter Eggs
The Most Important X-Force Member
Deadpool Family Values: Cast of Characters
David Leitch Not Lynch: Directing DP2
Roll with the Punches: Action and Stunts
The Deadpool Prison Experiment
Audio Commentary by Ryan Reynolds, David Leitch, Rhett Reese and Paul Wernick (Theatrical Version Only)
DEADPOOL 2 BLU-RAY + DIGITAL (INCLUDES THEATRICAL VERSION AND SUPER DUPER $@%!#& CUT)
Blu-ray Bonus Features
Until Your Face Hurts: Alt Takes
Deadpool's Lips are Sealed: Secrets and Easter Eggs
The Most Important X-Force Member
Deadpool Family Values: Cast of Characters
David Leitch Not Lynch: Directing DP2
Roll with the Punches: Action and Stunts
The Deadpool Prison Experiment
Audio Commentary by Ryan Reynolds, David Leitch, Rhett Reese and Paul Wernick (Theatrical Version Only)
DEADPOOL 2 DVD (THEATRICAL VERSION)
DVD Bonus Features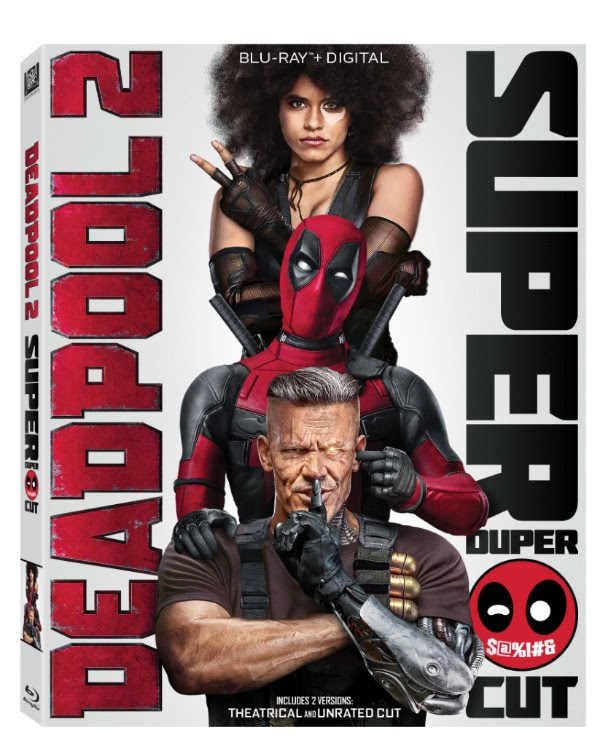 If you're too impatient to wait that long, and are attending Comic-Con this year, you're in luck. There will be a Deadpool 2 panel at Hall H this year, and later, there will be a screening of the full extended cut. Here's the info:
DEADPOOL 2 IN HALL H
WHEN
Saturday, June 21
5:15pm – 6:15pm
WHERE
San Diego Convention Center, Hall H
WHAT
Prepare for the ultimate superhero landing as Deadpool and pals drop into Hall H for an hour of maximum effort. Expect dirty jokes, broken fourth walls, maybe some spandex and real, live unicorns! (Panel may not actually include mythical creatures.)
THE DEADPOOL 2 SUPER DUPER $@%!#& CUT WORLD PREMIERE
WHEN
Saturday, June 21
9:30pm
WHERE
Horton Grand Theatre
444 Fourth Ave
San Diego, CA 92101