Hoai-Tran Bui's Top 10 Movies Of 2018 So Far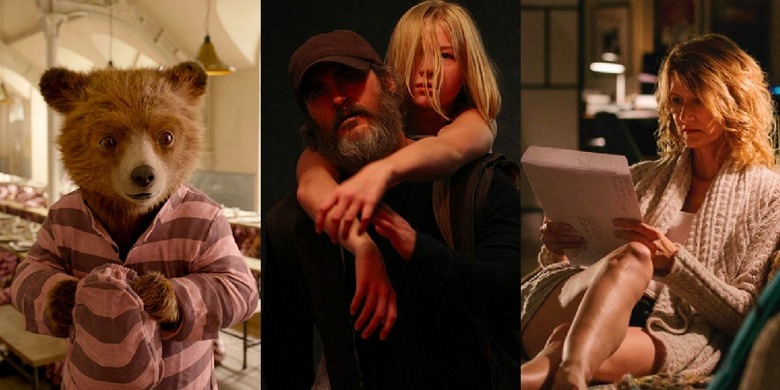 Good job guys, we've made it halfway through 2018! Now there's only six months left of this hellish year to go. But we'll always have movies, and thank goodness this year's movies have been more than up to the task of alternately letting us escape reality or tapping into our deepest intimate and sociopolitical anxieties.
Each day this week, a different member of Team /Film has been counting down his or her favorite films of the year so far. I'm the last to go this week and may have a few surprises on my list — which ranges from heartwarming family films, to pitch-black comedies, to meditations on life, love, and grief. So without further ado, here are my top 10 movies of 2018 so far.
Hoai-Tran Bui's Top 10 Movies of 2018 So Far
10. Won't You Be My Neighbor?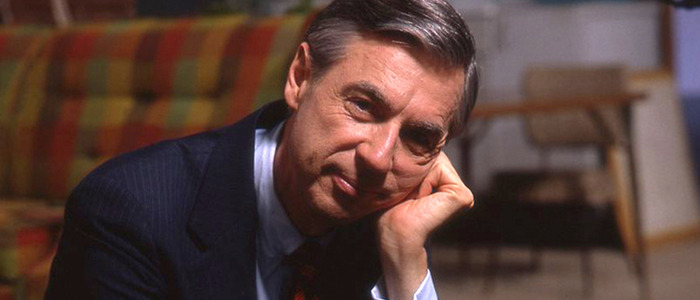 A light went out in the world when Fred Rogers passed away, and another light goes out when the credits started rolling on Won't You Be My Neighbor?. Morgan Neville's lovely documentary on the beloved children's TV show host manages to capture the wholesome tenderness of Mister Rogers' Neighborhood while peeling back the curtain on the man himself. Comprised of footage from the long-running PBS series and home video interviews taken with Rogers throughout his life, Won't You Be My Neighbor is not just an ode to a bygone era of goodness, but a timely reminder that the world can always use a little kindness. But it's not all rose-colored glasses either. Won't You Be My Neighbor gives startling insight into some of the radical moves that Rogers made as the host of Mister Rogers' Neighborhood by educating children on death, racism, and current events. He never shied away from getting political, which makes Won't You Be My Neighbor feel all the more essential. Though the documentary only glosses over some of its more melancholic moments, it maintains an air of gravity and assuredness that elevates it above a run-of-the-mill hagiography.
9. The Death of Stalin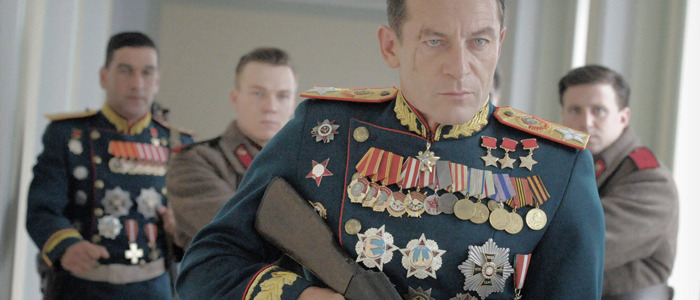 The Death of Stalin shouldn't work. A pitch-black comedy that telegraphs the fallout of the death of tyrannical Soviet dictator Joseph Stalin, Armando Iannucci's political satire walks a razor-thin line between absurd and brilliant that, more often than not, devolves into pure slapstick. And yet, it just works. The Death of Stalin follows the group of Stalin's closest confidantes who scramble for power after the dictator's untimely and humiliating death. But while their power grabs feel more farcical than not, there is a real undercurrent of darkness and brutality. The most absurd twist of all is how current The Death of Stalin feels, even when the bumbling cronies exchange simplistic barbs for five minutes straight. This movie is, after all, loosely based on the people and events that transpired at the height of the despotic Soviet Union. But instead of being horrified at the past and its echoes in the present, Iannuci makes the ingenious point that sometimes all you can do is laugh.
8. Hereditary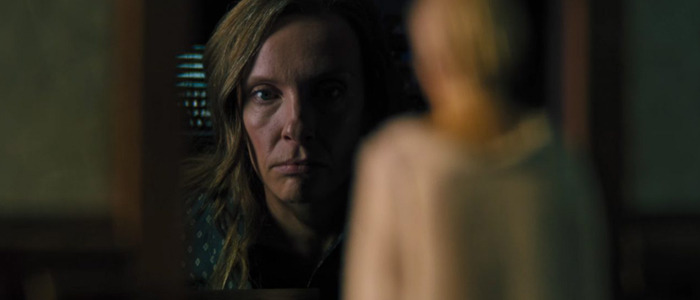 Watching Hereditary was one of the most unnerving experiences of my life. Its dread-filled atmosphere slowly builds and envelops you until you realize that there's no escape. While horror movies are regularly an exercise in visceral sequences and gut-wrenching brutality, it's the intimate discomfort in Hereditary that makes you physically recoil from the screen. Ari Aster's masterful debut feature film is the embodiment of an A24 horror film (which I wrote about soon after Hereditary's release): a perfectly ordinary scenario that slowly descends into a morass of existential dread and violence. But unlike some of its more cerebral predecessors, Hereditary's horror is almost invasive, burrowing its way under your skin until the image of Toni Collette's screaming face is burned in your brain. And let's talk about Toni Collette, shall we? She gives an absolutely bonkers performance as a grieving mother grappling with the death of her mother and her daughter. Her progressively unhinged mental state paired with that iconic screaming face is what makes Hereditary destined for the horror classics shelves.
7. Tully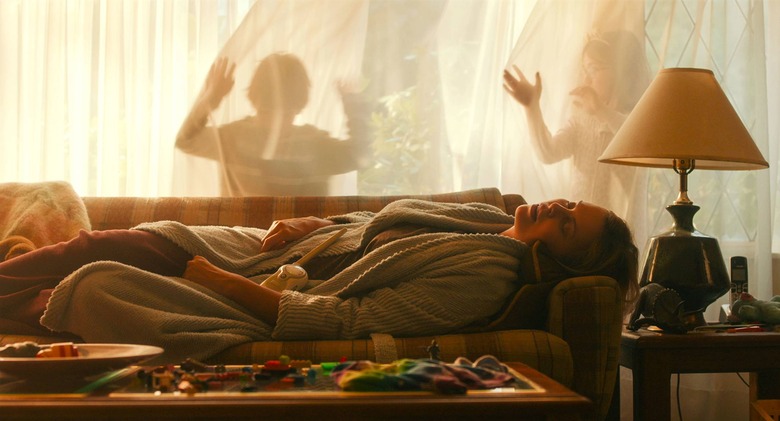 Diablo Cody and Jason Reitman are building their own Before series through each of their collaborations. With each new film, the screenwriter-director tap into the deep insecurities and struggles of a different period in their lives, progressively getting to a little darker, a little sadder, and a little more honest. Of all three of their collaborations (from the smart, smug Juno to the tumultuous Young Adult), Tully feels the most real. The dramedy was based off of Cody's own struggles with postpartum depression, and because of that, feels like one of the most sincere and tender odes to motherhood that has ever hit the big screen. Tully stars Charlize Theron as a mother who begins to buckle under the weight of parenthood, as she recovers from the birth of her third child and faces a well-meaning but clueless husband (Ron Livingston). But her life makes a dramatic turn for the better when her brother (Mark Duplass) gifts her with a nighttime nanny (Mackenzie Davis), who is both part-Mary Poppins, part-fresh-faced millennial. Theron gives a powerhouse performance in this uncomfortable, raw portrait of motherhood and the sacrifices you make for it.
6. Game Night
Just when you thought there was no hope for the broad studio comedy, Game Night, with all of its visual inventiveness and madcap performances, comes barging in with a tabletop game in one hand and a bottle of wine in the other. John Francis Daley and Jonathan Goldstein direct Game Night with an energetic verve that hits the sweet spot between comedy and action thriller. It's perhaps the most cinematically directed comedy that we've seen in ages that's not made by Edgar Wright. But you can't have style without substance, and the sharp script and pitch-perfect cast provide more than enough of that. Rachel McAdams and Jesse Plemons in particular are standouts, with McAdams proving that she is an underrated comedy gem with every hysterical line delivery and wild dance routine to "Semi-Charmed Life." Game Night could have easily been buried beneath its labyrinthine narrative and various subplots, but instead proves to be a raucous, rollicking ride.
5. Black Panther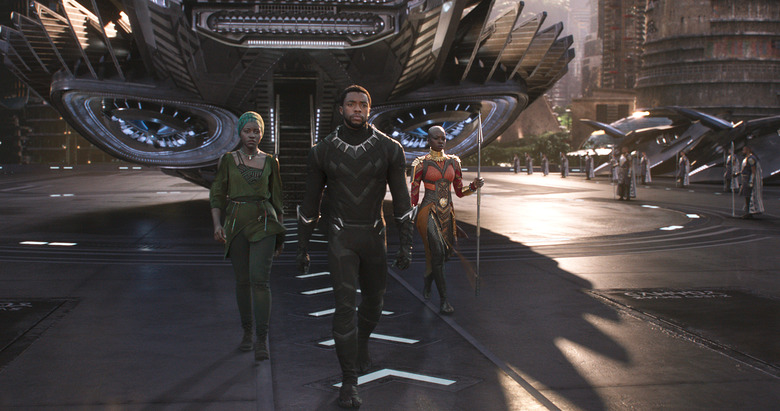 As a blockbuster, Black Panther is something of a miracle. It manages to be an entertaining superhero flick, a potent sociopolitical film, and a sweeping portrait of a young man grappling with his legacy all at once — and not once does it feel overcrowded. But one thing it is crowded with is stellar performances. Chadwick Boseman is a steadfast anchor for the film as a new king who must come to terms with the disastrous consequences of his father and his country's actions. But everyone else is so good that they threaten to overshadow the lead. Michael B. Jordan, who plays the righteous but ultimately destructive villain Killmonger, is the MVP of the film, making such an incisive impact that his final lines are the ones that still ring loud long after the movie ends. But Letitia Wright, Danai Gurira, and Lupita Nyong'o are all scene-stealers who enrich a fantastically tight film. Ryan Coogler, who directed and co-wrote the film with Joe Robert Cole, crafted a sumptuous, affecting, and powerful tale that is a heavy contender for best Marvel movie yet.
4. First Reformed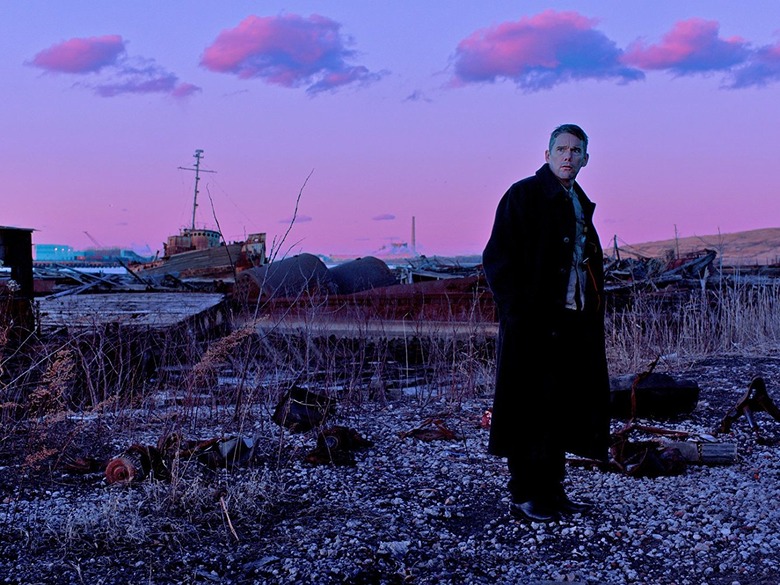 "Can God forgive us for what we've done to this world?" That's a question that resounds throughout First Reformed, Paul Schrader's reckoning with the legacy of his own screenplay for Taxi Driver. What was originally a very specific snapshot of male rage in the '70s expands to cosmic bounds in First Reformed. Ethan Hawke is a revelation as a reverend working at a neglected tourist-trap church who wrestles with his faith. One day, he is approached by a parishioner (Amanda Seyfried) to counsel her husband (Philip Ettinger), an environmental activist driven to despair by the state of the world. Hawke tries to help him to no avail, and unexpectedly shoulders the husband's despair himself, sending him spiraling into an almost transcendent level of hopelessness. First Reformed is a strange and meditative slow-burn of a movie that threatens to upend the very way you think about the universe.
3. The Tale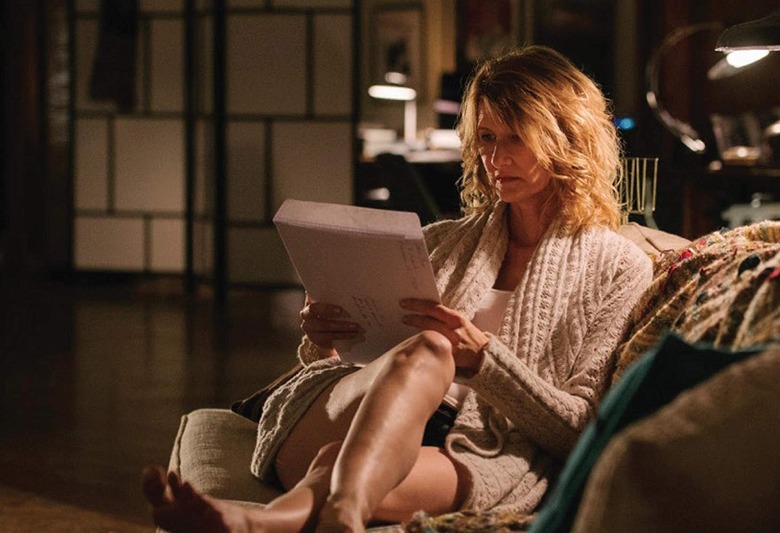 Memory and reality collide in director Jennifer Fox's harrowing and haunting interrogation of her own childhood sexual trauma. Laura Dern gives a stunning performance as the fictionalized version of Fox, a documentary filmmaker and professor whose peaceful life is shattered when her mother (Ellen Burstyn) discovers a letter that she wrote when she was 13. The letter paints a picture of a bullish, introverted girl who is delighted by the attention of two adult coaches, only to be pulled into a damaging and abusive relationship with them. Structured partly like a mystery and partly like a dreamy Sofia Coppola-inspired depiction of teen ennui, The Tale lures you in with its rosy fantasies until you're watching with wide-eyed horror as the sexual assault is played out in painstaking detail. There are a few creative flairs that could play as gimmicks — at several points, Jenny turns her lens inward, unpacking her memories like a documentary and interviewing the figments of her imagination — but they only ever feel unabashedly honest.
The film premiered at Sundance earlier this year and was quickly picked up by HBO, but it's a real shame that The Tale never received a theatrical release. It's too important. True, it can be hard to watch a movie so inherently tied to the Me Too movement without being wary that you'll be accosted by politics. But The Tale handles this tragic tale of abuse with such grace that it feels like it captured a delicate moment, not a movement.
2. Paddington 2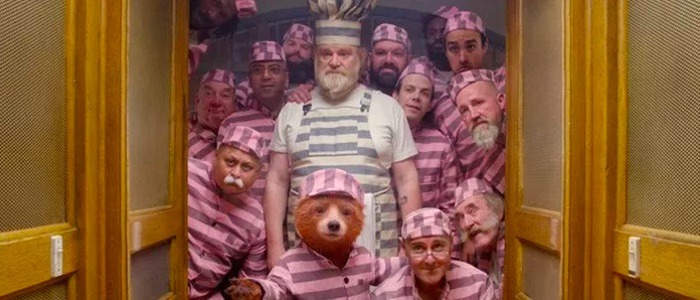 Is there any movie from this year that was more good-natured and full of joy than Paddington 2? In the hellscape that is 2018, I can think of no better balm to the soul than Paddington 2, Paul King's vivacious and transcendent sequel to 2015's enchanting Paddington. Yes, I said transcendent, because that is what Paddington 2 is: a magnificent paragon of what the family film can be.
King is a much bolder director in Paddington 2, lending the film a Wes Anderson-esque aesthetic that evokes the gauzy, colorful pages of the Paddington children's books this film draws inspiration from. His camera swings with a newfound zest, as excitable as its titular character. Never has a CGI character felt so alive as Paddington, who could rival Buster Keaton in his outrageous sequences of physical comedy and slapstick. And he's supported by gonzo performances from the supporting cast — Sally Hawkins, radiating empathy, and Brendan Gleeson, a reformed cruel criminal, are standouts. But best of all, is of course the no-holds-barred villainous turn from Hugh Grant, who looks like he's having a blast as the washed-up actor who frames Paddington for theft. Charming, witty, wholesome, and bursting to the seams with great comedy and unrestrained performances, Paddington 2 is a near-perfect movie. The only way it could be better is if it were to last forever and spread to the entire world its message, "If you are kind and polite, the world will be right."
1. You Were Never Really Here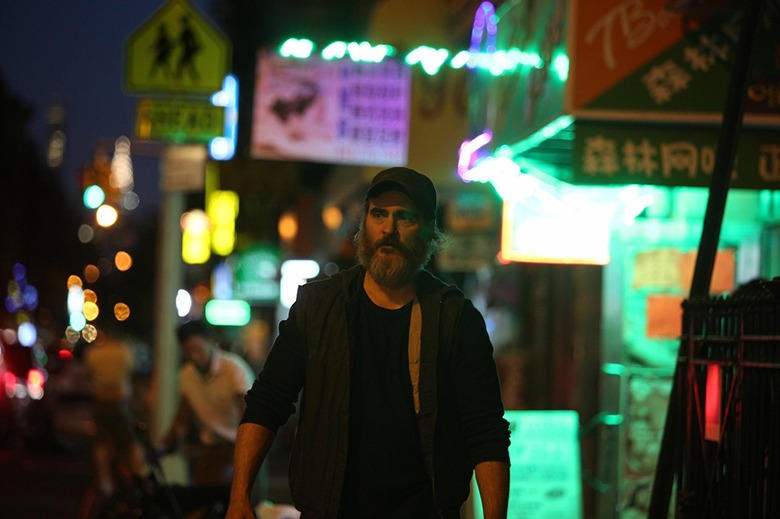 You Were Never Really Here is a tremendously lean film that makes every blood-soaked, tense moment count. Lynne Ramsay's thriller is notably absent of thrills, instead honing in on the moments in-between, when Joaquin Phoenix's dense, hulking mass of a hitman is lumbering up the stairs, his breath catching and his scars slowly wearing at his soul. Phoenix plays a hired gun who rescues young girls from child prostitution rings, until he one day runs into a case that exposes widespread corruption. It's a narrative that feels familiar: the brute who enacts vengeance on those who harm the innocent, along the lines of Taxi Driver and its ilk. But You Were Never Really Here offers no such catharsis. Where Schrader's First Reformed felt like a cathartic reckoning with Taxi Driver, You Were Never Really Here acts like a disillusioned breakdown of its mythos — where Phoenix's hired gun has made a living out of this line of righteous vengeance, but himself remains a stunted child. There's a scene where Phoenix plays with a jelly bean in the office of his employee, slowly crushing it until sugary flakes coat his fingers, underscoring his brute force with a childlike amusement. He's a man out of place with this world, only able to live on the periphery of society and in the shadows of its villains. You Were Never Really Here is a brilliantly subversive — dare I say feminist — take on the illusion of masculine vengeance.