Nicolas Cage Joins 'Spider-Man: Into The Spider-Verse' Cast As (Another) Spider-Man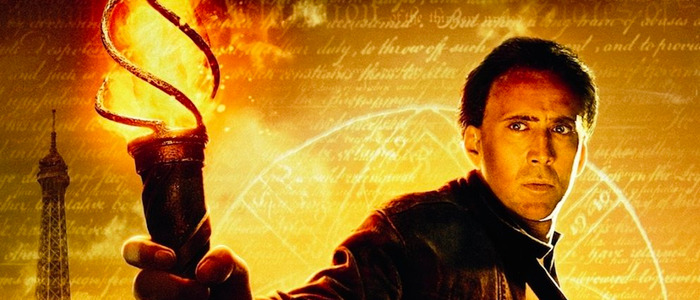 We already knew the animated Spider-Man: Into the Spider-Verse would feature more than one friendly neighborhood Spider-Man. In addition to Peter Parker, there's also Miles Morales. But that's not all! We now know that Nicolas Cage has joined the Into the Spider-Verse cast as well, playing yet another Spider-Man: Spider-Man Noir.
Welcome to a brave new world where Nicolas Cage is playing Spider-Man. Collider has confirmed what Discussing Film originally reported: Cage has joined the cast of Spider-Man: Into the Spider-Verse, and that he'll be playing...Spider-Man. Cage won't be the Spidey most people are familiar with, however. Instead, he's playing "Spider-Man Noir," an alternate Spider-Man from the 1930s. Here's how Wikipedia describes the character:
In this reality, Peter Parker is an inexperienced yet idealistic apprentice of a respected yet troubled reporter, who is accidentally bitten by a illegally imported and highly venomous spider, while secretly investigating a smuggling ring of ancient spider statues, but instead of killing him, the incident imbues him with super-human abilities, similar to that of a spider. Using advantage of his new abilities, Parker begins to wage a one-man war against the criminal underworld in New York City as a brutal and feared vigilante, known as the "Spider-Man", partly to avenge the death of his uncle: Ben Parker, at the hands of the city's major crime lord: Norman Osborn.
Here's what the character looks like.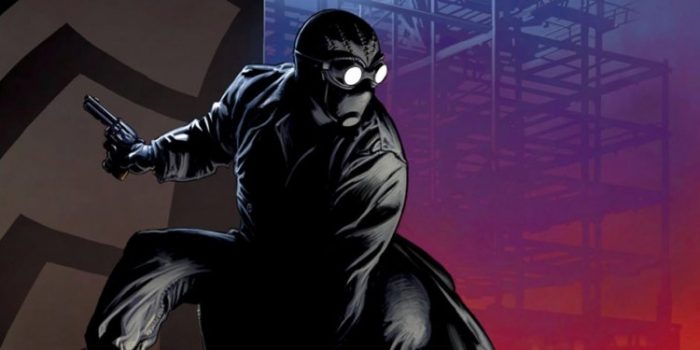 I have no idea how this character will fit into Into the Spider-Verse. Will there be alternate dimensions in this film? Or will Spider-Man Noir exist in the modern-day timeline of the film? The idea of Nicolas Cage playing Spider-Man is kind of wild and makes me all the more curious about the film. Cage is a big comic book fan, and this is one more character he can add to his list of comic characters. The actor was originally supposed to play Superman in Tim Burton's never-made Superman Lives. Later, he played Ghost Rider in Ghost Rider and Ghost Rider: Spirit of Vengeance. And he'll finally have his chance to play the Man of Steel after all when he voices Superman in the animated Teen Titans Go! to the Movies, hitting theaters later this month.
Spider-Man: Into the Spider-Verse comes from LEGO Movie directors Phil Lord and Christopher Miller and focuses on Miles Morales (Shameik Moore), a teenager with spider-like abilities who is mentored by the more famous Spider-Man, Peter Parker (Jake Johnson). Other cast members include Hailee Steinfeld, Mahershala Ali, Liev Schreiber, Brian Tyree Henry, Luna Lauren Velez and Lily Tomlin.Spider-Man: Into the Spider-Verse opens December 14, 2018.
Phil Lord and Christopher Miller, the creative minds behind The Lego Movie and 21 Jump Street, bring their unique talents to a fresh vision of a different Spider-Man Universe, with a groundbreaking visual style that's the first of its kind. Spider-Man™: Into the Spider-Verse introduces Brooklyn teen Miles Morales, and the limitless possibilities of the Spider-Verse, where more than one can wear the mask.