Ethan Anderton's Top 10 Movies Of 2018 So Far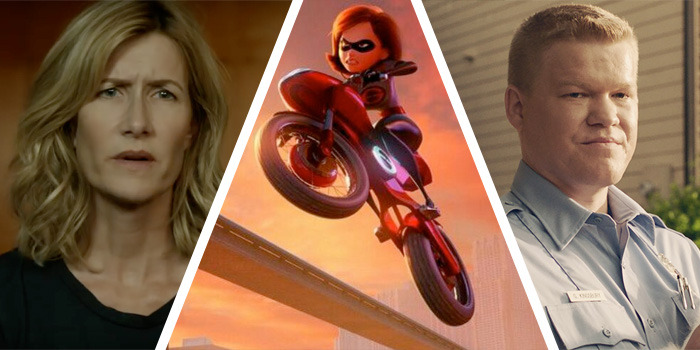 While the fresh hellscape that is every day of 2018 brings a new nightmare multiple times a day, the movies this year have provided us some kind of escape. As usual, some of those movies have done it better than others, and that's why members of the /Film team are counting down their favorite movies of the year at the halfway point of 2018. Now it's my turn.
In order to qualify for our lists, obviously we had to have seen the movie already, but the movie didn't have to be released before the midway point of the year. As long a movie has a release date for 2018, it's eligible. So let's get down to the wide variety of movies that impressed me enough to make my Top 10 Movies of 2018 So Far, including a #1 pick that will probably stir the pot just a little bit.
Ethan Anderton's Top 10 Movies of 2018 So Far
10. Hereditary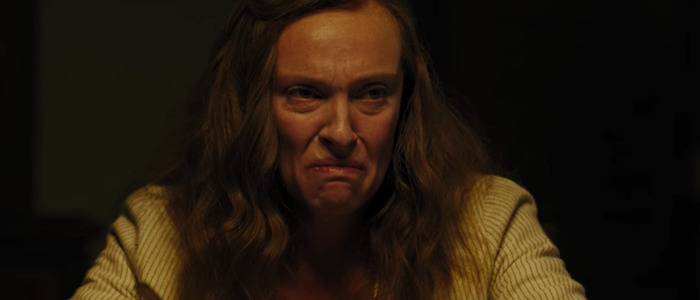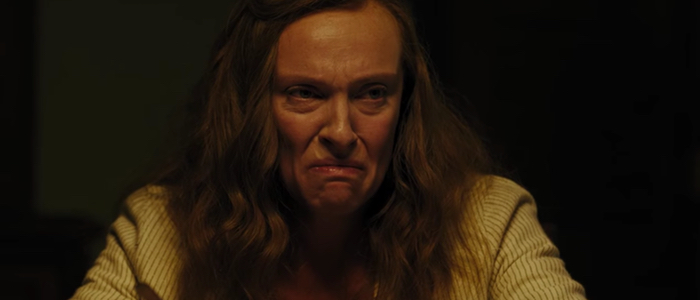 Obviously, this movie is ranking much higher on other lists naming the best movies of 2018 so far. But while this is a movie that I was thoroughly unsettled and creeped out by, that wasn't enough for director Ari Aster's fantastic film to make it to the top. But this terrifying, beautifully shot, masterfully scored story of a family being torn apart by an invisible hand of dread is simply outstanding. Plenty of credit goes to Toni Collette for turning in an Oscar-worthy performance in a genre that isn't typically recognized for acting talent. She's the anchor for a movie that doesn't really need one as every facet of this psychological horror thriller is finely tuned and crafted.
9. A Quiet Place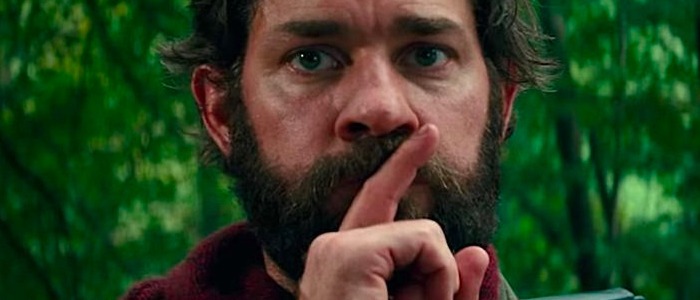 It's been a damn good year for horror, and if you need more evidence of that, look no further than A Quiet Place. The sleeper hit of the spring really showed us how skilled The Office star John Krasinski is behind the camera. Who would have though that he would give us one of the tightest, high concept sci-fi horror stories in years that features not only horrifying monsters and endless suspense, but a big beating heart, bolstered by the natural chemistry of Krasinski working with his wife Emily Blunt. Plenty of credit also goes to child stars Millicent Simmonds and Noah Jupe for delivering the kind of performances that Steven Spielberg used to pull from kids.
8. Eighth Grade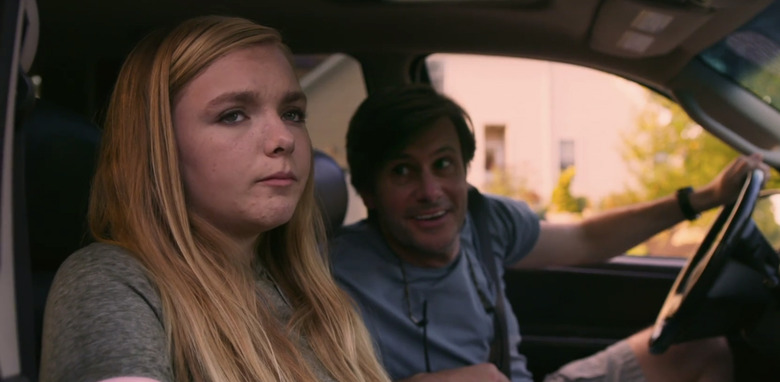 Prepare to live your awkward teenage years all over again as comedian Bo Burnham digs into the world of middle school with his hilarious, touching debut feature Eighth Grade. Despite being a 28-year old man, Burnham has perfectly illustrated what teenage life is like for a socially awkward teen finishing the last week of eighth grade as she prepares for high school. From awkward YouTube advice to stammering while talking to a cute boy, young Elsie Fisher makes this movie one of the most authentic coming of age movies in recent memory. You feel her embarrassment, cheer for her success, and want nothing but the best for her, almost as if she was your kid. You won't want to miss this one when it starts hitting theaters on July 13. For more, you can read my full review over here, and watch the trailer to see what we're talking about.
7. Bodied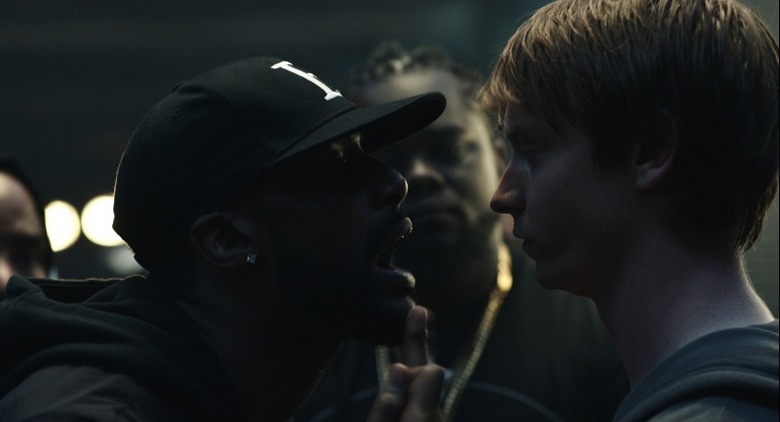 Battle rap was prominently featured in the Eminem-starring drama 8 Mile. But that movie barely scraped the surfaced of rhythmic insults. Thankfully, Eminem has returned as producer to deliver a scathing social satire that is rife with politically incorrect commentary and affronts to every kind of person imaginable.
Bodied is a stylized story of an awkward but clever and progressive graduate student (Calum Worthy) who takes the rap battle scene by storm while writing a thesis about it. He spits rhymes out every bit as good as reigning champions, facing off with a variety of faces. The words fly faster than punches, making for a movie that's like Scott Pilgrim vs the World with battle rap. Everyone is somehow going to be offended by this movie from music video director Joseph Kahn, but that's kind of the point. See it with an open mind and be impressed by the lyrical wizardry, razor sharp comedy, and genuinely thrilling rap battles. The movie will hit theaters and YouTube Red sometime this year.
6. Incredibles 2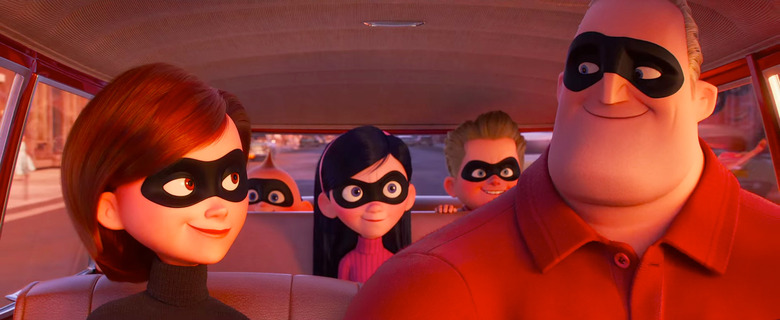 The pressure was on for the Pixar sequel to match the original 2004 animated superhero family adventure, but director Brad Bird absolutely delivered a thoroughly satisfying follow-up to his beloved first film. Incredibles 2 brings back all of the family bickering and love that made The Incredibles so great, but he introduces some new challenges for every family member to face. Just as The Incredibles was about a family that happened to have superpowers, Incredibles 2 is about that family figuring out how to get by when times are tough and they all have to help each other out in more ways than one. Plus, it's full of some of Pixar's most stunning animation, superbly crafted action sequences, and another energetic score by composer Michael Giacchino. Sequels that take this long to make are rarely this praiseworthy, but never doubt the power of Pixar. For more, check out my spoiler review for Incredibles 2.
5. The Tale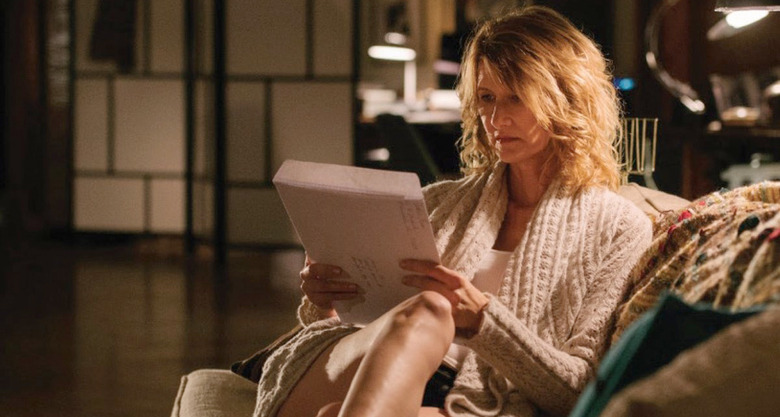 After premiering at the 2018 Sundance Film Festival, HBO picked up this traumatic tale of repressed abuse and released it on television without much pomp and circumstance. But if this film was given a proper theatrical release, it would be deserving of an endless array of awards. As it stands, the film will receive plenty of accolades as a TV movie, but The Tale has a story that is so much bigger than that. While this story from documentary filmmaker Jennifer Fox is autobiographical, this is a movie that is about anyone who has ever been abused.
The Tale is a harrowing experience as it follows a filmmaker (Laura Dern playing a screen version of Jennifer Fox) flashing back to a time in her life at 13 years old when she struck up a special friendship with her equestrian instructor Mrs. G (Elizabeth Debicki) and her neighbor and helper Mr. G (Jason Ritter), a former Olympic athlete. What unfolds is a sexually abusive relationship that the adult Fox only comes to terms with as she starts to dig into the repressed traumatic memories that she has made more acceptable in her mind. The result is one of the most unsettling and heartbreaking stories of abuse the big screen has ever seen. It's hard to watch, but it's an unfortunately timely and relevant story that must be seen. Read my review from Sundance for more and catch the film on HBO Now right now.
4. Won't You Be My Neighbor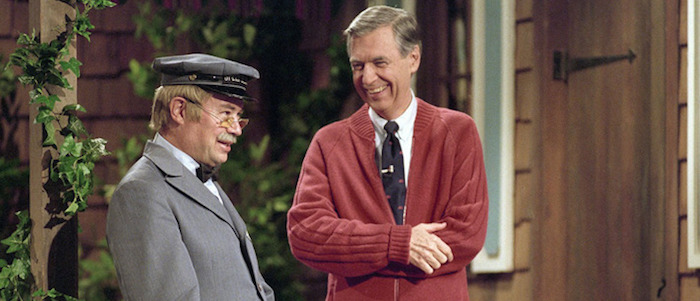 The rave reviews about this movie have been all over the place, and they're all right on the money. This profile of PBS television personality Fred Rogers is one of the most touching, necessary documentaries of the decade, and it's one of those movies that will make everyone cry both tears of happiness and sadness. Fred Rogers gave us the PBS children's television program Mr. Rogers' Neighborhood, and through the small screen he gave generations of kids so much more than entertainment. He gave them love, hope, compassion and so much more. All of that is in this movie as we chronicle the life of Fred Rogers and the genuine love he had for making children feel less confused about the big, real world around them. Won't You Be My Neighbor is a phenomenal tribute to a man the likes of which may never be seen again, and it will give you all the feels. Read my full review from Sundance over here. The movie is playing in theaters right now.
3. Annihilation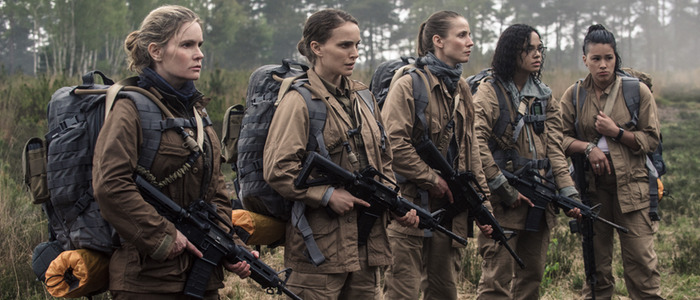 As unsettling and terrifying Hereditary was, it didn't resonate nearly as much as Alex Garland's Annihilation. This is a movie that made my skin crawl and my mind spin. While the movie about five female soldiers and scientists sent into a mysterious phenomenon called The Shimmer was sold and sometimes feels like a monster movie along the lines of The Thing or Predator, this movie has so much more than that lying under the surface.
Annihilation is a movie about depression and anxiety that is haunting and mesmerizing in its execution. Suspense and hypnotic cinematography keep your eyes glued to the screen. But it's what's bubbling beneath that surface that keeps the mind engaged and throws it for a loop that I couldn't shake for days. For some, the ending may be weird and anticlimactic, but for those who are able to dig into the story and find the thematic core, they will be truly shaken by the film's third act. This is sci-fi done on a level that we haven't seen so perfectly crafted in quite some time. We'll be looking back on this movie as a classic in the years to come.
2. Avengers: Infinity War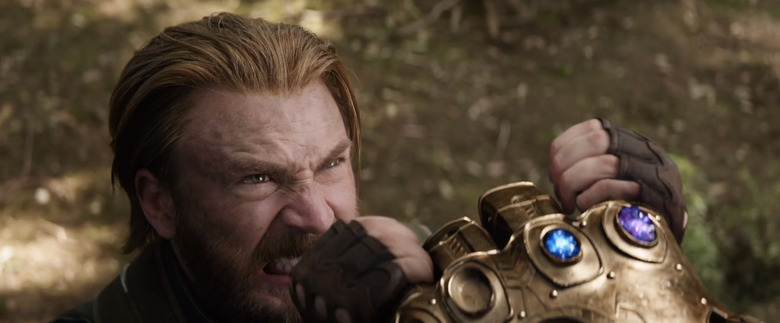 What can I say? The Marvel Studios sequel delivers on a promise that has been building for years, and the result is one of the most bold and satisfying superhero films ever made. Here's a sequel that brings together nearly two dozen franchise characters to face a villain the likes of which this entire cinematic universe has never seen before. The movie uses the history of these characters to make their struggle that much more powerful as they deal with a threat that not only promises to challenge their skills, but kill billions around the universe. It's a thrilling, exciting, fulfilling and unprecedented blockbuster event, and I loved every minute of it.
The film's 2.5 hour-plus runtime goes by like a breeze, even on multiple viewings. The meeting of Marvel superheroes brings unbelievable action sequences as characters team up to use their abilities in clever ways, and even more smart are the quips shared between them. But what really makes this movies impressive is how each and every character on the large roster of heroes isn't lost in the shuffle. They each have their own defining moment in a crowded movie, which isn't easy to accomplish, and it's something that stays true to their core character rather than being something that conveniently works for the plot of this movie. Avengers: Infinity War is one of the sharpest films of its kind, and thanks to an ending that was expected but still no less surprising, it's more than just fun with superheroes.
1. Game Night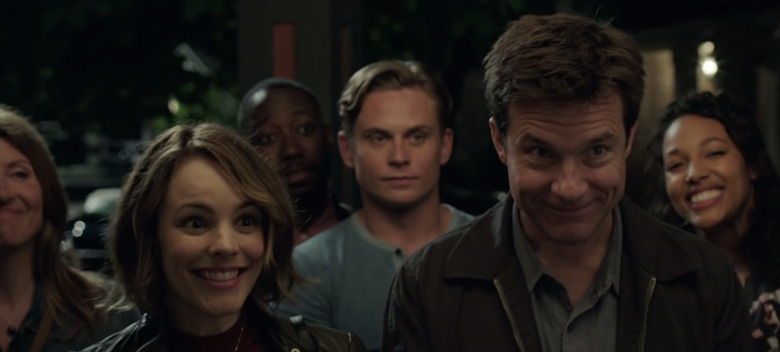 If you told me that a studio comedy about a group of friends caught up in a murder mystery party gone wrong was going to be one of my most favorite entertainment experiences of the year so far, I probably wouldn't have believed you. But here we are.
Game Night is surprisingly and legitimately my favorite movie of the year so far. I can't stop introducing it to friends and family who missed it in theaters earlier this year. The film, written and directed by John Francis Daley and Jonathan Goldstein, is sharp, witty, tight and thrilling. It's stylish without being overly flashy, and it's suspenseful without losing big laughs. The balance between intrigue and comedy is astounding as the movie weaves back and forth between exciting, well-executed chases without losing any steam or ever feeling forced. Helping the movie stand out is a fantastic ensemble cast led by Jason Bateman and Rachel McAdams, who really should be paired up together more often. But it's Jesse Plemons who steals the movie. It's the best studio comedy I've seen in years, and it has twists and turns that put some of the best thrillers to shame. This movie is better than it had any right to be, and it deserves to be seen by anyone and everyone.