Now Stream This: 'Star Wars: The Last Jedi', 'Taxi Driver', 'We Own The Night', 'Interview With The Vampire' And More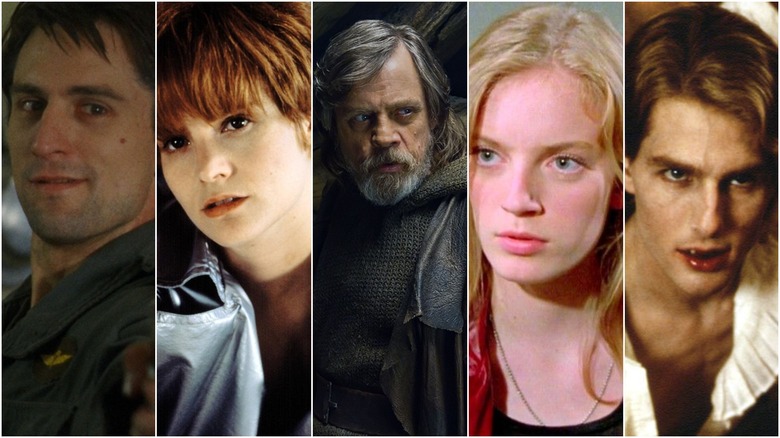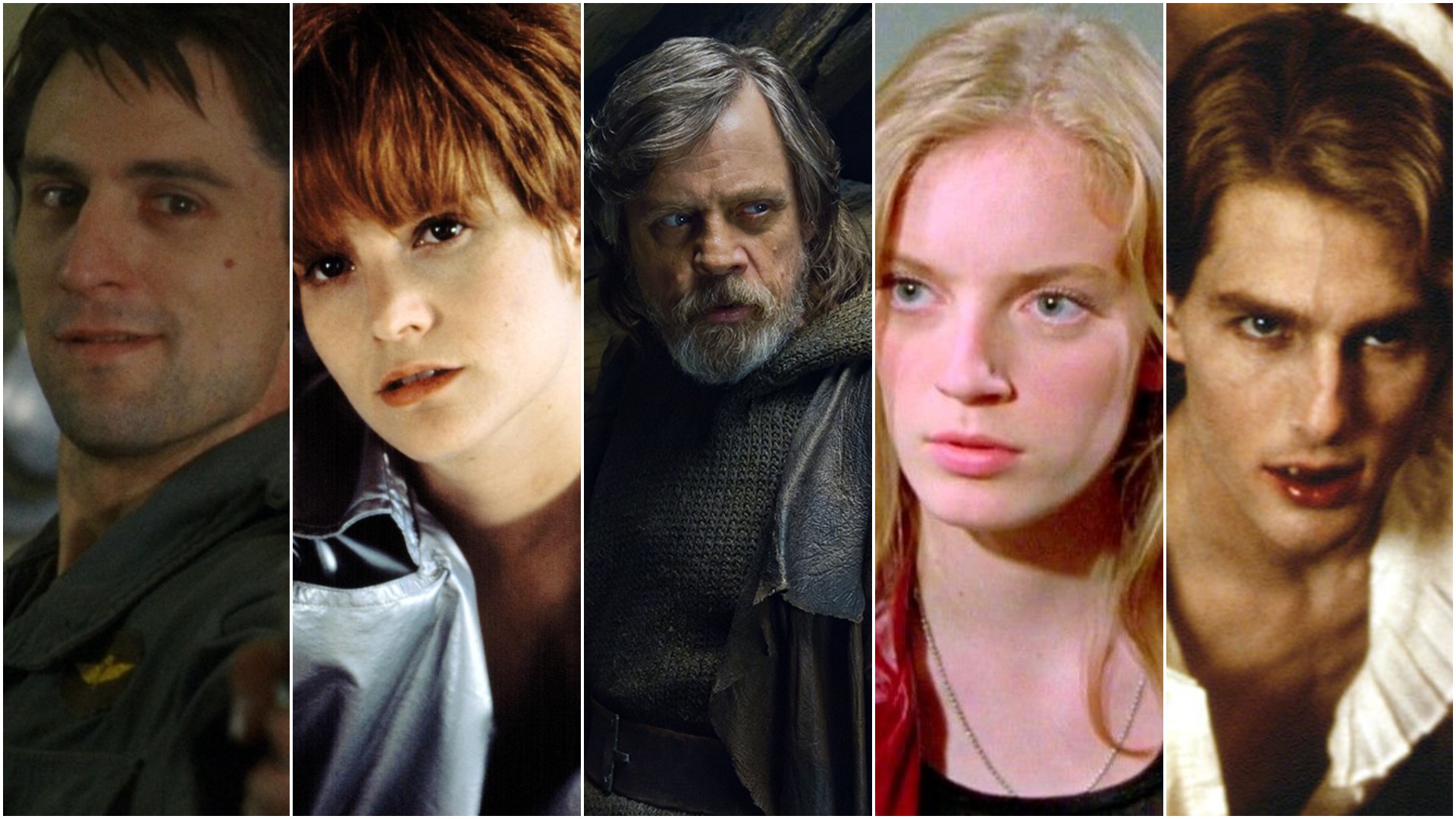 (Welcome to Now Stream This, a column dedicated to the best movies streaming on Netflix, Amazon, Hulu, and every other streaming service out there.) 
Congratulations: you've survived the 4th of July. There are only two days left in the work week, and then you can blow off steam with the much-cherished weekend. There's a heat-wave sweeping the world, and it's just too hot to go outside. So what better thing to do this weekend than stay the heck inside and stream some great movies? That's where this list comes in. Below you'll find some of the best movies streaming right now, including Taxi Driver, Star Wars: The Last Jedi, Interview With the Vampire, Single White Female, and more.
These are the best movies streaming right now. Let's get streaming.
The Best Movies Streaming Right Now
Now Streaming on FilmStruck
Release Date: 1976Genre: DramaDirector: Martin ScorseseCast: Robert De Niro, Jodie Foster, Albert Brooks, Harvey Keitel, Leonard Harris, Peter Boyle, Cybill Shepherd
Almost from the very start of his career, Martin Scorsese was already a filmmaker to pay attention to. But Taxi Driver was the movie that officially put him on the map. A bleak, gritty, existential drama, Scorsese – working from a script by Paul Schrader – makes Taxi Driver a descent into one man's fractured mind. Robert De Niro is Travis Bickle, a former U.S. Marine who just can't quite fit back into society. He prowls the night, driving his cab through the filthy, crime-ridden streets of New York City. During his journey, he befriends a teenage prostitute (Jodie Foster), and becomes convinced he can save her from this terrible world. Few films are as engrossing as Taxi Driver. Few films draw you so completely into the world of its main character. If all you know of this film is De Niro's famous "You talkin' to me?" speech, you owe it to yourself to sit down and witness the masterpiece Scorsese crafted. There's more to this film than memorable quotes.
For fans of: First Reformed, Raging Bull, Bringing Out the Dead, mohawks.
2. Star Wars The Last Jedi
Now Streaming on Netflix
Release Date: 2017Genre: Sci-fi epicDirector: Rian JohnsonCast: Mark Hamill, Carrie Fisher, Adam Driver, Daisy Ridley, John Boyega, Oscar Isaac, Kelly Marie Tran, Laura Dern, Andy Serkis, Lupita Nyong'o, Domhnall Gleeson, Anthony Daniels, Gwendoline Christie, Benicio del Toro
I will not launch into a soapbox rant about the silliness of a minority of crazy "fans" who want to claim The Last Jedi is some sort of abomination. I will not point out the fact that the majority of "plot holes" that YouTube critics complain about in this film aren't actually plot holes at all, but part of the storytelling. To hell with all of that. Instead, I will state that I firmly believe Star Wars: The Last Jedi is the best Star Wars film to date. Rian Johnson takes the power of myth and folklore and molds it into a bold, brilliant epic. A film that takes risks. A film bursting with life, and humanity. You know the story: the Resistance continues its struggle against the First Order. Somewhere in the midst of all that, Luke Skywalker (Mark Hamill) grapples with his legacy, and what it means to be a Jedi in an era when there are virtually no Jedi left. Is this an easy film? Absolutely not. Does it go in directions you could never predict? It definitely does. But these are not flaws. These are things that make The Last Jedi a truly special movie. I will cherish it always. Also: porgs!
For fans of: The Force Awakens, Ran, Black Narcissus, Luke Skywalker chugging some greenish-blue milk.
Now Streaming on Netflix
Release Date: 2007Genre: Crime dramaDirector: James GrayCast: Joaquin Phoenix, Mark Wahlberg, Eva Mendes, Robert Duvall
Trailers tried to sell James Gray's We Own the Night as another The Departed, primarily because both films featured Mark Wahlberg and plots about people going undercover. But We Own the Night is worlds removed from The Departed. It's not as flashy as that Martin Scorsese film. Nor is it as overwhelming. Instead, Gray's film is a mostly quiet endeavor with occasional bursts of violence. Joaquin Phoenix is a small time hood who comes from a family of cops. When his brother and father are threatened by the very people Phoenix works for, Phoenix agrees to go undercover to try to help. Things do not go according to plan. Gray is one of our finest filmmakers working today, even though the bulk of his movies fly under the radar. Phoenix is predictably brilliant here, balancing both a cocky swagger and a pathetic uncertainty. And while this is more of dialogue-driven film, Gray does occasionally stage magnificent action pieces, including a stunning car chase scene in heavy rain.
For fans of: The Immigrant, The Yards, The Place Beyond the Pines, Eva Mendes smoking cigarettes in slow motion.
4. Interview With the Vampire
Now Streaming on Netflix
Release Date: 1994Genre: Horror melodramaDirector: Neil JordanCast: Tom Cruise, Brad Pitt, Stephen Rea, Antonio Banderas, Christian Slater, Kirsten DunstAnne Rice's Vampire Chronicles books started off strong, and then got progressively worse. That's probably why they never took off as a film series. We can take solace in the creation of Interview With the Vampire, though. Neil Jordan took Rice's book and turned it into a gloriously gothic melodrama. Jordan's film tones down the gay subtext of Rice's novels, but it's clearly there if you're looking. Brad Pitt is a centuries-old vampire who recounts the story of how he became a bloodsucker. Pitt is a bit low-key here, but the real star is Tom Cruise, who hams it up big time as Rice's ultimate protagonist/antagonist Lestat de Lioncourt. Many were a bit put-off at Cruise's casting – including Rice herself. But the actor proved the naysayers wrong, making Lestat his own. This is a poetic, romantic horror film, with some genuinely moving moments. In the midst of it all is a scene-stealing turn from a young Kirsten Dunst.For fans of: Hannibal (the TV series), Bram Stoker's Dracula, Crimson Peak, Tom Cruise wearing a lot of ghoul makeup.
Now Streaming on Amazon Prime Video
Release Date: 1987Genre: Horror-thrillerDirector: Joseph RubenCast: Terry O'Quinn, Jill Schoelen, Shelley HackThe Stepfather is one of those '80s thrillers that really holds up. Terry O'Quinn is a serial killer who has a habit of assuming new indentures. After slaughtering his own wife and kids, O'Quinn starts over, marrying into a new family. His new stepdaughter (Jill Schoelen), however, is suspicious. And rightfully so. This premise might sounds kind of goofy, but director Joseph Ruben has the whole film unfold in a serious fashion that makes it all work. The best part of the movie is O'Quinn, who is fantastic and jumping back and forth between his identities, until he begins to crack and loses track. "Who am I here?" he asks in one of the film's most memorable scenes. The Stepfather was later cursed with a toothless remake, which you should avoid at all costs.For fans of: Dead Calm, Pacific Heights, Pin, fake beards.
Now Streaming on FilmStruck
Release Date: 1956Genre: Epic WesternDirector: George StevensCast: Elizabeth Taylor, Rock Hudson, James DeanGiant was James Dean's last film, released after his death. For that alone, it's worth seeing. The film even presents a hypothetical look at what Dean would've looked like had he grown older (spoiler alert: he'd have a mustache). This is a sprawling epic about three people, played by Dean, Elizabeth Taylor and Rock Hudson. The backdrop is Texas, and there's so much going on here that it's almost exhausting. The 201 minute runtime might be overwhelming for some, but those who can put up with it will be treated to movie making on a grand scale. Hudson is a Texas rancher who marries out-of-towner Elizabeth Taylor. Their marriage is tumultuous, and things are further complicated by the roguish cowboy Jett Rink (Dean), who wants to strike it rich on his own. Of the three Dean-starring films – the other two being Rebel Without a Cause and East of Eden – Giant is the weakest, and there's some racist overtones that are hard to ignore. But it's still a masterwork worth visiting.For fans of: East of Eden, Days of Heaven, There Will Be Blood, characters named Jett Rink.
Now Streaming on Hulu
Release Date: 2004Genre: MockumentaryDirector: Zak PennCast: Werner Herzog, Zak Penn, Kitana Baker, Robert O'Meara, Michael Karnow
Did you know there was a mockumentary about the Loch Ness Monster starring Werner Herzog? It's true! That film is Incident at Loch Ness, a clever, strange film. Herzog plays himself, making a documentary called Enigma of Loch Ness. The film we're watching is supposed to be a behind-the-scenes look at Herzog making his new documentary, but really, it's all an elaborate leg-pull in which Herzog and company end up encountering what might just be the real Loch Ness Monster. If this sounds silly, it is. But it's also a heck of a lot of fun. Primarily for Herzog, who is just a delight to watch as he plays a fictionalized version of himself.
For fans of: Lunopolis, Cave of Forgotten Dreams, Willow Creek, Werner Herzog doing Werner Herzog things.
Now Streaming on Shudder
Release Date: 1992Genre: Very '90s ThrillerDirector: Barbet SchroederCast: Bridget Fonda, Jennifer Jason Leigh, Steven Weber, Peter Friedman
Rejoice! One of the quintessential '90s thrillers is now available to stream. Bridget Fonda is a modern woman on the go who needs a roommate. That roommate is Jennifer Jason Leigh, who turns out to be craaaaazy. Leigh becomes obsessed with Fonda, going so far as to get the same exact haircut as her. Things get even more complicated and unnerving from there. Fonda and Leigh are both fantastic here, although it's Leigh who really steals the show as the increasingly insane roomie. They don't really make movies like this anymore, and when they do, they always end up being hokey and kind of, well, terrible. Single White Female does it right.
For fans of: Fatal Attraction, The Hand that Rocks the Cradles, Play Misty for Me, death by high-heel shoe.
Now Streaming on Hulu
Release Date: 1999Genre: Comedy with heavy Pulp Fiction influences.Director: Doug LimanCast: Taye Diggs, William Fichtner, J. E. Freeman, Katie Holmes, Breckin Meyer, Jay Mohr, Timothy Olyphant, Sarah Polley, Scott Wolf
There were many Pulp Fiction knock-offs in the late '90s, but Go is one of the best. Like Tarantino's film, this Doug Liman crime comedy interconnects several different stories and a wealth of characters in amusing, unexpected ways. The film is set during Christmastime in Los Angeles, and finds characters engaged in wild and crazy (and sometimes criminal) activities. It's not quite as brutal as Pulp Fiction, but the influence is impossible to miss. And that's okay! Sarah Polley is predictably great as a supermarket clerk trying to score some ecstasy to sell, and William Fitchner steals most of the movie as a character who may or may not be crazy. Go is bursting with energy and style, and it never slows down for one second. It's a hell of a lot of fun.
For fans of: Pulp Fiction, Swingers, The Rules of Attraction, Jane Krakowski cameos.
10. The Ghost and the Darkness
Now Streaming on Amazon Prime Video
Release Date: 1996Genre: Historical adventureDirector: Stephen HopkinsCast: Michael Douglas, Val Kilmer
Sometimes, you just want to watch a movie about Michael Douglas and Val Kilmer trying to hunt down man-eating lions. The Ghost and the Darkness is based on a true story. I don't know how accurate the movie is to history, and I don't really care. What I do care about is that this film has a script from William Goldman, one of the best screenwriters of all-time. Goldman makes this potentially ludicrous story work, and the end result is something highly entertaining. It's 1898, and proper gentleman Val Kilmer has been sent to Kenya to help complete a railroad. Unfortunately, there are some killer lions picking off the workers one by one. Kilmer recruits the help of a famous hunter (Michael Douglas). The film is fine to begin with, but once Douglas enters, it really picks up, because Douglas is having a blast playing his character as a sweaty lunatic. Roger Ebert gave this movie half a star. That's right – not even a full star. In his review, he wrote: "Many scenes are so inept as to beggar description. Some of the lion attacks seem to have been staged by telling the actors to scream while a lion rug was waved in front of the camera." I can't disagree with him. And yet...this movie is still somehow worth seeing.
For fans of: Roar, The Edge, Surviving the Game, Michael Douglas shouting lines like "I am the devil!"