Cool Stuff: Mondo's 'Jaws' Screen Prints Perfectly Recreate The Original Poster Painting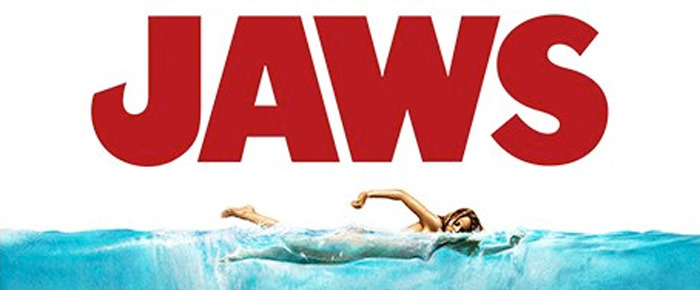 Back in 1975, Steven Spielberg's surprise hit Jaws became the first summer blockbuster. The movie was not only a certified hit that people couldn't get enough of, but it's the quintessential summer movie. It's the reason everyone associates the words "jaws" with the lethal sharks of the sea. And some of the credit for the pop culture phenomenon goes to the art of Roger Kastel, which you'll be able to get your hands on today.
Mondo has announced that they are re-releasing the classic teaser poster featuring the great white shark charging toward the airbrushed silhouette of a swimming woman as a new screen print that has been completely recreated with the blessing of Roger Kastel himself.
Mondo Jaws Screen Prints
The original painting featured on the Jaws teaser poster went missing after the movie was released in 1975. So how did Mondo create this outstanding new screen print? Well, they enlisted the help of artist Jason Edmiston to help separate the poster into color layers. Then Chris Billheimer assisted with layout and Bruce Yan was in charge of the iconic typography. Combined, these artists meticulously recreated the poster for two limited edition releases.
Mondo will be releasing a new 24x36 screen print of the original teaser poster for Jaws that is signed by Roger Kastel with an edition of 280. Or if you'd rather have the painting by itself without the movie logo and credits, you can pick up the 24x36 piece called "The Shark," which also has an edition of 280, for the same price. Both of the prints go on sale at a random time today, so stay tuned to the Mondo Twitter to find out when.
If you'd like to know more about how the Jaws screen prints were created, there's an extensive look behind the scenes of all the work that went into them over at Newsweek, and it's definitely worth reading in its entirety.