Cool Stuff: Assemble The Super Robot 'Voltron' In LEGO Form In August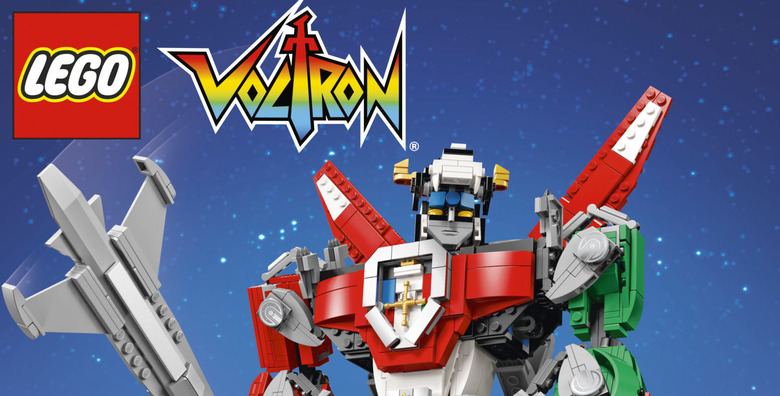 Over two years ago, we featured a LEGO Ideas project that recreated the combining super robot Voltron in building block form. The project got enough votes to be considered by the official LEGO Group for production as an official playset, and fans will soon be able to get their hands on the robot formed by five smaller lion robots.
Voltron: Legendary Defender has proven to be a popular series from Netlfix and DreamWorks Animation, making the official Voltron LEGO set a no-brainer to produce for fans of the mecha animated series. But this Voltron LEGO set is based on the original 1984 animated series, making it a must-have for those nostalgic fans out there. Check out the Voltron LEGO set below.
Official Voltron LEGO Set Photos
The Voltron LEGO set has 2,321 pieces. And while they all come together to form the universe-defending super robot called Voltron, you're also building the video lion robots that combine to form the titular hero. That's right, the Black, Yellow, Green, Red, and Blue lions from Voltron Force can all be separated or combined. And what would Voltron be without the signature Blazing Sword and shield?
If you want to get your hands on this official Voltron LEGO set, it's going to cost you $179.99. The set is available for pre-order now at the LEGO online store for release on August 1 next month. Or if you're heading to the 2018 San Diego Comic-Con later this month, you can pick it up a little earlier from the LEGO booth.