'Sonic The Hedgehog' Movie Lands Jim Carrey As Mad Scientist Villain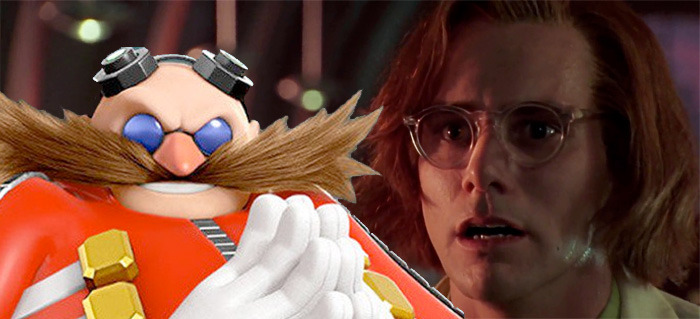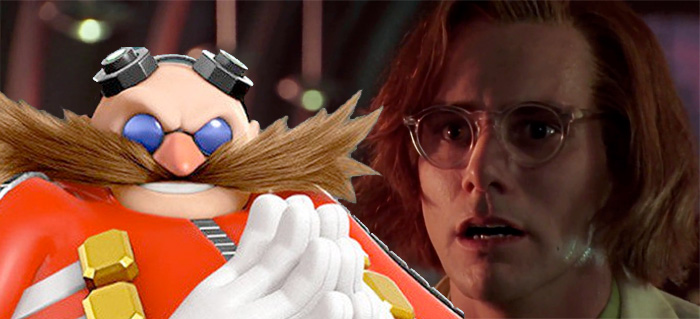 All the way back in 1994, Jim Carrey was at the top of his game. Following a run of hits with Ace Ventura: Pet Detective, The Mask and Dumb and Dumber, he headed into blockbuster territory by playing the over-the-top villain The Riddler, a mad scientist named Edward Nygma turned psychopath in the critically scorned Batman Forever. Now the actor is heading back to villainous genius territory for an upcoming video game adaptation.
Sonic the Hedgehog will give the speedy blue critter from SEGA his own big screen adventure. James Marsden has already been tapped to co-star in the movie, but not as the titular speedster. And now Jim Carrey is boarding the project as Sonic's arch nemesis, a diabolical scientist named Doctor Eggman, also known as Robotnik. The Hollywood Reporter says Jim Carrey is in final negotiations to join the Sonic the Hedgehog movie cast. The film marks a return to blockbuster action territory after Carrey previously starred in Kick-Ass 2 back in 2013. Before that Carrey also had some fun as the chameleon-like villain of Lemony Snicket's a Series of Unfortunate Events in 2003, not to mention How the Grinch Stole Christmas in 2000.
The question is what kind of performance are we going to get from Jim Carrey? Will the actor be under heavy make-up as he was for the aforementioned villain roles from the early 2000s? As you can see in the image above, Robotnik is quite the odd-looking character, so it would stand to reason that make-up would needed in order to perfect the look. But will he be theatrical and goofy like the Robotnik of the video games who is constantly building all sorts of vehicles and gadgets to assist in his dastardly plans?
Honestly, this adaptation of Sonic the Hedgehog sounds all sorts of odd. The movie is blending live-action and CGI elements and characters, and that sounds like a strange approach for a video game series that has all sorts of fantastical elements that typically fall outside of being anywhere near realistic. It's especially hard to imagine this movie coming together in a satisfying way when there are scenes like this from old Sonic games:
Then again, there's a chance this could be the kind of live-action and CGI blend that is more along the lines of Who Framed Roger Rabbit. Perhaps the world of Sonic and the real world can come together in a way that isn't jarring or silly. It's hard to tell with a first-time feature director like Jeff Fowler on board, working from a script that has been worked on by Patrick Casey, Josh Miller and Oren Uziel.
One thing that might help is the fact that visual effects master and Deadpool director Tim Miller is on board as an executive producer and Neal H. Moritz (the Fast and Furious franchise) is producing too. Perhaps they can assemble a team that will deliver a film that surprises us.
Video game movie have had a rough time translating from consoles to the big screen. But most of those movies haven't been made with family adventure in mind. Since Sonic is a cartoon video game character who has had a few different animated series of his own, this could end up being successful in a way that video game movies haven't before. We're still skeptical for the time being, but we'll certainly be interested to see how this pans out.
Sonic the Hedgehog races into theaters on November 15, 2019.