'The Righteous Gemstones' Makes Danny McBride And John Goodman Televangelists At HBO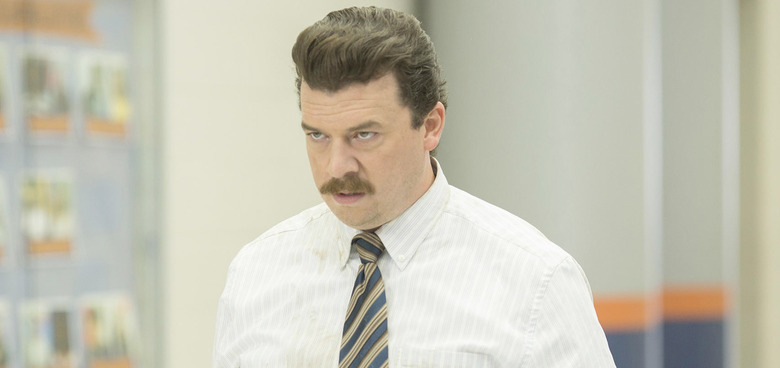 Danny McBride has enjoyed plenty of success at HBO as the rough around the edges baseball player Kenny Powers in Eastbound and Down and the bitter, aggressive high school administrator Neal Gamby in Vice Principals. Now the cable network is taking the comedy star into the world of televangelism.
HBO has ordered a pilot for a half-hour comedy series called The Righteous Gemstones. The series created by Danny McBride will follow the Gemstone family, known around the world for their televangelism. But as you might expect, these people aren't all that holy. While they partake in plenty of charitable work in the name of Jesus Christ, they're also greedy and devious.
Variety has news of The Righteous Gemstones, which will feature John Goodman as Eli Gemston, the patriarch of the titular family. A force to be reckoned with in ministry, Eli Gemstone is aggressive in all aspects of his life in faith, including bringing people salvation by way of his worldwide ministries and an award winning television program. He might be on his way out, but he's still a no nonsense man, and no one dares to question his decisions and demands.
Meanwhile, Danny McBride will also star in the series in addition to writing, directing and executive producing. McBride will play Elis's eldest son Jesse Gemstone, the heir to the throne. While Jesse might be in the shadow of his father, he's also forging his own path in the televangelism game. He demands just as much loyalty from his followers and is a bit of a maverick in the world of ministry by taking what his father has created and delivering it to a more modern audience.
This has the potential to be anther outrageous series with Danny McBride at the center of it. And if there's any doubt of that, Eastbound and Down and Vice Principals producers Jody Hill and David Gordon Green will be executive producing the new series.
The world of televangelism is ripe for lampooning, especially with the rampant hypocrisy and lavish, counter-intuitive behavior and habits that some of these preachers partake in. Some of them have even tried to justify purchases of luxurious boats, houses and even jets. Of course, this territory might make the series less appealing to religious audiences, but many of those people probably aren't tuning into McBride's adult comedy on HBO anyway.
Stay tuned to find out if HBO orders The Righteous Gemstones to series.