It's Good To Be Disney: 2018 Box Office Office Rakes In $6 Billion Before July For The First Time Ever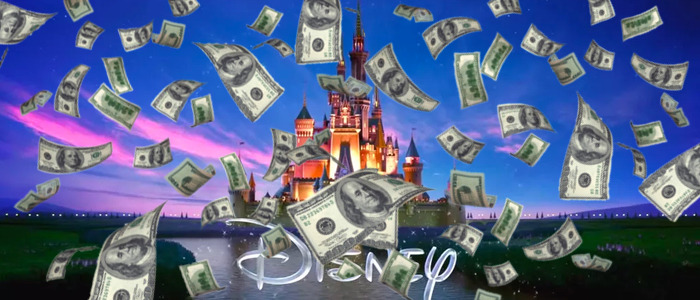 The year 2018 might be a bit of a nightmare in terms of current events, but it's shaping up to be a very good year for the box office. For the first time in the history of movies, the overall domestic box office gross has passed $6 billion before July. And it's all because of the major motion picture Gotti! Just kidding – a large chunk of this change belongs to Disney.
The National Association of Theatre Owners and comScore (via The Wrap) have announced that 2018 is shaping up to be a record-breaking year at the box office. Per the report, this is the first year ever that the domestic box office haul has hit $6 billion. 2017 came close, with $5.64 billion by the end of June 30. But 2018 now reigns supreme.
The year got off to a good start thanks to buzz still surrounding Christmas 2016 releases The Greatest Showman and Jumanji: Welcome to the Jungle. Those two films earned a combined $360 million in January. February brought on the box office hit Black Panther, which ended up being the biggest pre-summer release in history, taking in $700 million domestically. By April, Avengers: Infinity War was breaking records – it ended up have the biggest opening weekend ever, totaling $257.6 million. May brought on Deadpool 2, which has earned more than $300 million domestically.
And the trend just keeps on going. This month, Incredibles 2 and Jurassic World: Fallen Kingdom earned a combined $522 million. There are two trends here: sequels account for almost all of this success, and Disney owns more than a third of it.
Here's a breakdown of the top ten films of the year so far (domestically), via Box Office Mojo.
2018 Box Office
1. Black Panther – $699,764,334
2. Avengers: Infinity War – $670,390,838
3. Incredibles 2 – $373,931,136
4. Deadpool 2 – $305,630,510
5. Solo: A Star Wars Story – $203,862,225
6. A Quiet Place – $186,921,526
7. Jurassic World: Fallen Kingdom – $181,140,670
8. Ready Player One – $136,856,492
9. Peter Rabbit – $115,253,424
10 Ocean's 8 – $103,667,086
Can this boffo box office trend hold? Is there anything left that is likely to be a smash hit? Marvel has Ant-Man and the Wasp hitting theaters in July, and while it will no doubt do well, I don't think it's going to be one of Marvel's biggest hits. Mission: Impossible – Fallout is also likely to be a hit in July. Of course, there have been surprises this year. I don't think anyone expected A Quiet Place to be one of the top 10 box office earners of 2018, and yet here we are. Maybe The Meg will shock us all and take in billions upon billions of dollars! Probably not, though.