8 Things We Learned From MoviePass CEO Mitch Lowe's Reddit AMA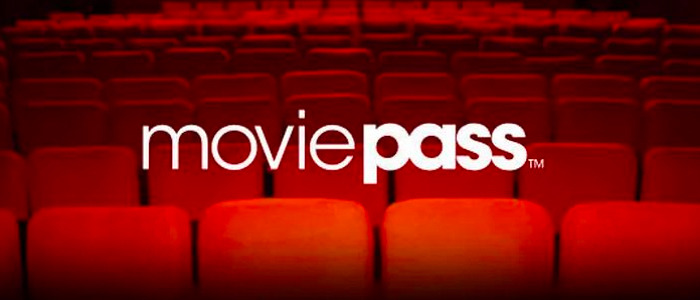 As MoviePass' troubles persist, CEO Mitch Lowe has taken to Reddit to speak directly to its subscribers. Lowe participated in a Reddit AMA on Tuesday, answering questions about the popular ticket-buying service's money problems, its plans for the future, and just what's up with Gotti.
Here are a few things we learned from Lowe's lengthy Reddit AMA.
How Is MoviePass Really Making Money?
To be frank, they're not.
Lowe skirted around questions about the subscription service's parent company, Helios and Matheson Analytics, taking a massive hit in stocks and effectively losing millions of dollars each month. However, in the Reddit AMA, he said that this is all part of the plan. "It takes a lot of investment and significant losses in order to build a multibillion dollar entertainment company," Lowe wrote. "Look at Spotify, Netflix and Amazon – there are many different companies that lost money for years and are only now turning a profit."
So how long will it be until MoviePass turns a profit? Five, 10 years? Sooner than that, Lowe promised.
In our case, we plan to break even on our subscription model by the end of the year. The reason we keep our price low is to attract the occasional moviegoer. There are more than 200 mil occasional moviegoers in the U.S., who only go to the movies 4-5 times a year without MoviePass and 9-10 times a year when they join MoviePass. If we get enough occasional moviegoers to offset the frequent moviegoer, everything will balance out.
But at the insanely low price of $9.99 a month, can MoviePass even hope to break even in six months? Lowe seems optimistic, even listing off plans to build a profit in the future, including "selling ads, engaging in brand partnerships and creating our own content."
Surge Pricing
Every new feature MoviePass introduces seems to be met with only loud disdain, or at least confused indifference. And surge pricing seems to be the most polarizing of all. Unveiled just last week for monthly subscribers, MoviePass will now charge higher prices for tickets and showtimes that are in higher demand. Lowe defended the decision on his Reddit AMA:
The new peak pricing feature is also aimed at helping to curb heavy use, or supplement that use with more revenue. The important thing is that we're building peak pricing to be flexible, we can tweak it as needed.
He wouldn't reveal the algorithm through which MoviePass determines peak pricing, but more often than not it will apply to "opening weekend big blockbuster hits." Lowe stressed that peak pricing is optional. Subscribers will get one "peak pass" per month, Lowe said, and will be able to find out in advance which films are "experiencing or approaching Peak Pricing and how much that will cost."
AMC's Competing Ticket-Buying Service
Lowe isn't worried about AMC launching their own ticket subscription service, AMC Stubs A-List. "AMC's launch is a great validation of what we've been saying for years," Lowe said, "in order to compete with streaming services, consumers want a subscription model."
In summary: AMC is just jumping on the train that we started. Lowe's further statements on AMC continue to be ever-so-slightly shady (the feud continues!), stating, "Even though we're a little disappointed in AMC for not supporting the model earlier, we understand it was a business tactic and they're a competitor now." But he invited the competition, proclaiming, "it's competition that will just make us better."
However, Lowe seemed to jump to the defensive when another Reddit user asked what was keeping him/her from moving to AMC's subscription service:
Again, we're still a startup. AMC is an established presence in the industry, and it was much easier for them to launch a subscription plan. Ultimately, our mission is to provide our members with an amazing value that allows you to see movies not only at AMC, but also at Regal, Cinemark, and independent theatres across the country. We plan to continue providing a service that gives you the freedom to attend 4x as many theatres as AMC does.
Customer Service Improvements
One of MoviePass' biggest criticisms when it rose to popularity was the poor customer service. It had many wondering just how many on staff the company had, and Lowe admitted that when they first lowered prices, MoviePass only had a team of "around 8 or 10." But the company has since expanded to over 90 employees, not including their customer service team.
MoviePass has since announced concerted efforts to better their customer service, but that seems to have been put on the backburner in the wake of the dozen other initiatives MoviePass keeps introducing. But Lowe assured that this will change (though sadly we'll still be stuck with that clunky in-app messaging app):
Next week we are increasing the number of support agents by 50%. We'll continue to add more, but we want to make sure we hire the right folks and they all have the time to go through two weeks of support training before they start to answer to customers.
Family Plan
You can soon bring a friend to a movie, but what about your family? Lowe promised that MoviePass is still working hard at introducing a family plan, which Helios and Matheson Analytics CEO Ted Farnsworth had mentioned earlier this month:
We're still a relatively small team and are working on a few other features first, but we really believe in the family plan and are excited to launch it in the future!
With other subscription services like Sinemia introducing their own family plans, it seems likely that MoviePass will want to jump on this as soon as possible.
Why They Won't Bring Back Repeat Viewings
Another unpopular feature MoviePass recently introduced was the loss of repeat viewings. MoviePass had put in safeguards to prevent people abusing the service. One of these safeguards — in addition to the ticket stub photo uploads — was preventing repeat viewings. Lowe explained it wasn't a major repeat problem that MoviePass was seeing, but "It was people buying for their friends and sharing accounts, not necessarily scalping outside the theater." Better safe than sorry.
The Next Rotten Tomatoes Plan?
MoviePass recently acquired the movie website MovieFone, announcing the purchase with sweeping claims that it would be their own Rotten Tomatoes. But Lowe expanded on that, explaining that their goal is to have "MoviePass to become the premier destination for leaning about movies, through both trailers and other types of content":
Regarding Moviefone, the website has not gone away and we are integrating this service by jointly developing content that will be seen on both the Moviefone and MoviePass sites. This is a work in progress as well. Finally, we plan to build out our 'night at the movies' next year. It's a busy time for MoviePass, but we're making progress towards these initiatives.
MoviePass Ventures Could Lead to Special Subscriber Screenings
One of MoviePass' most baffling initiatives is the launch of MoviePass Ventures, a subsidiary of Helios which would allow MoviePass to co-acquire movies for distribution. The first movies that came out of this initiative were American Animals and Gotti, which have proven to be a mixed bag for MoviePass, which is ostensibly losing money with these films. But Lowe seems confident in this venture, saying that it could potentially even lead to special events or advanced screenings for subscribers:
Three reasons [we launched MoviePass Ventures]: 1) by investing in movies, we have greater opportunity to create special events and advanced screenings for our subscribers 2) by partnering with fillm-makers and distributors, we generate higher profits from licensing and downstream sales 3) we support the independent film community.
However, Lowe did not address the reports of ticket and user review inflation that have surrounded the notoriously badly reviewed Gotti.
What Did Mitch Lowe Really Think of Gotti?
"I saw Gotti and I didn't look at my watch once!"
A glowing review.