Stephen King's 'The Boogeyman' Will Visit Your Closet With Help From 'A Quiet Place' Writers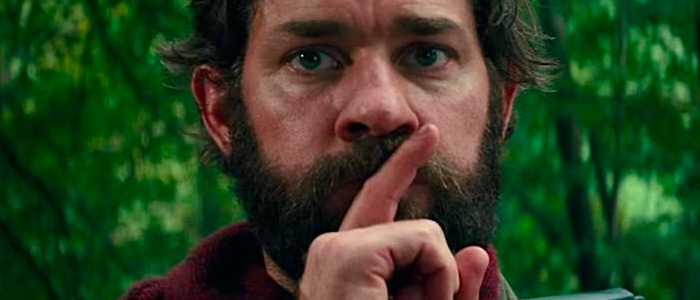 Someday, Hollywood will run out of Stephen King novels and short stories to adapt. Today is not that day. 20th Century Fox is making The Boogeyman, an adaptation of an unsettling King short story, and they've recruited two horror scribes to bring it to life: Scott Beck and Bryan Woods, hot off the massive success of A Quiet Place.
Deadline has news of the Boogeyman movie, which will see Beck and Woods team up with producers Shawn Levy, Dan Levine, and Dan Cohen of 21 Laps. That's an interesting combination of talent: Beck and Woods are horror vets who have earned Stephen King's approval, and 21 Laps has proven itself to be a versatile company, producing everything from Arrival to Stranger Things to the Night at the Museum series.
Originally published in 1973 but collected in the 1978 short story collection Night Shift, "The Boogeyman" follows a father who finds his young children being stalked by an otherworldly creature that lurks in the closets of his home. It's a creepy, nasty story, one that reflects that sharp and unforgiving edges of King's early work. It's also proven popular with filmmakers over the years, as it has been adapted into a short film no fewer than seven times. However, this will be the first feature film adaptation of the material.
While Beck and Woods did not direct A Quiet Place (that would be unlikely horror maestro and co-writer John Krasinski), they managed to craft a screenplay that did a whole lot with very little. And that makes them a perfect match for The Boogeyman, a very simple, very straightforward tale of terror that will need a delicate touch. It will be easy to make this a simplistic monster movie, but they have the chops to deliver something more personal, something that taps into the story's bone-deep fears of being unable to protect your loved ones.
The Boogeyman is the latest Stephen King adaptation to enter development in the wake of It's unexpected blockbuster success. It joins the likes of Pet Semetary, Doctor Sleep, The Gingerbread Girl, In the Tall Grass, The Long Walk, The Tommyknockers, The Bone Church, The Stand, Hulu's Castle Rock, Amazon's new Dark Tower series, and more. It's never been a better time to be a Stephen King fan. Hopefully, more of these projects end up being more like It and less like that disastrous Dark Tower movie that came and went last year.