'Welcome To Marwen' Pushed Back In Favor Of Peter Farrelly's Drama 'Green Book'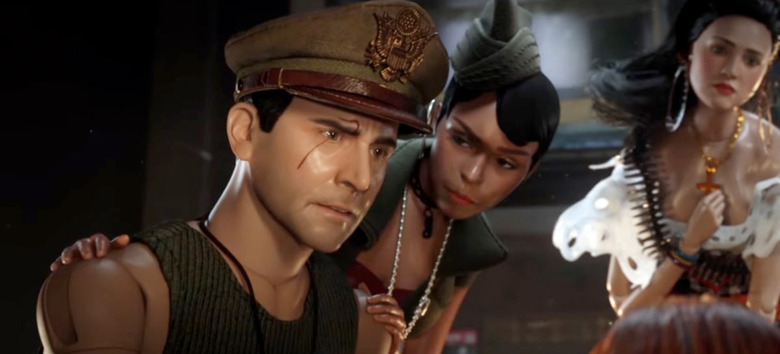 Last week brought the first trailer for Robert Zemeckis' jarring juxtaposition of comedy and drama in Welcome to Marwen starring Steve Carell. It sounds like reactions to the trailer have Universal questioning whether it would have successfully opened up against the likes of Creed II, Ralph Breaks the Internet: Wreck-It Ralph 2 and Robin Hood, because they're pushing back the release date a month.
Welcome to Marwen will no longer be opening on November 21, 2018. Instead, the film will hop back to a December opening just before Christmas and the drama Green Book will take the pre-Thanksgiving release date instead. If you're not familiar with Green Book, don't worry, we'll explain what it's about below.
Variety has word on the Welcome to Marwen release date change that will see the movie opening on December 21, 2018. The film will now be up against the likes of winter blockbusters like Robert Rodriguez's manga adaptation Alita: Battle Angel, the first solo big screen adventure for Aquaman, the Transformers spin-off Bumblebee and Holmes and Waston, the comedic take on the detective duo starring Will Ferrell and John C. Reilly.
That might not seem like a smart move if Universal was already scared by the titles being releases on November 21. But since Creed II and Robin Hood are more adult dramas, the film might be more successful as counter-programming against those aforementioned December releases instead.
What is Green Book?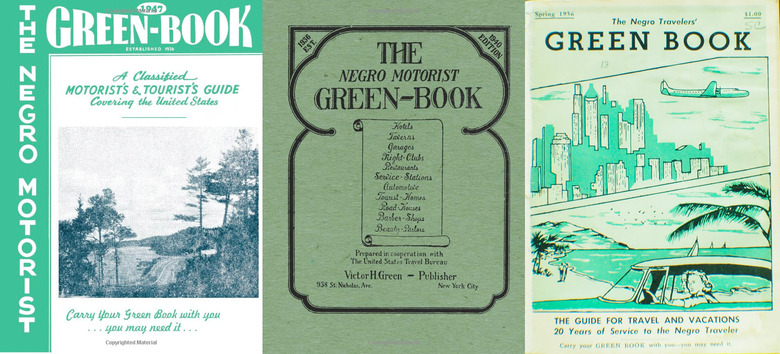 Green Book is a title you might not have heard much about yet, mostly because we don't have a trailer for it. The film marks the first foray into drama by Dumb & Dumber and There's Something About Mary co-director Peter Farrelly, and it has quite the original premise that's based on a true story.
The film follows an Italian-American bouncer, Tony Lip (Viggo Mortensen), who in 1962 is hired to drive Dr. Don Shirley (Mahershala Ali), one of the world's finest jazz pianists, on a concert tour from New York City through the pre-Civil Rights era Deep South. They had to use the Negro Motorist Green Book to guide them to the few motels, restaurants and gas stations below the Mason-Dixon Line that serve black customers.
That sounds like an adult drama that might have difficulty competing over Thanksgiving weekend, but then again, due to the nature of the story, the film could end up bringing out black audiences who are often ignored by holiday release slates. After all, Creed II may feature Black Panther villain Michael B. Jordan in the lead role of a promising sequel, but the Rocky franchise isn't for everyone.
Hopefully we'll get a trailer for Green Book soon, because I'm dying to see what a drama in the hands of Peter Farrelly looks like.