Cool Stuff: JC Richard's Magnificent 'Rocky' Prints Are Gonna Fly Now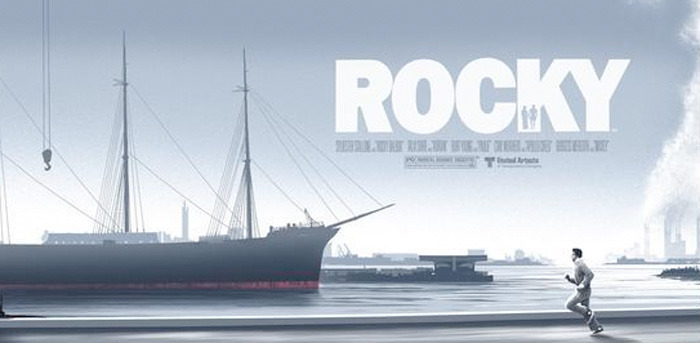 Last week we got a peek at the next installment in the Rocky franchise in the form of the trailer for the sequel spin-off Creed II. Sylvester Stallone is back as Rocky Balboa, but he's still outside of the ring, mentoring Adonis Creed (Michael B. Jordan), the son of the late Apollo Creed. But let's not forget what brought us here, starting all the way back in 1976.
Rocky is the Best Picture winning sports drama that helped defined what made a movie like this great. Artist JC Richard has created a magnificent print paying tribute to Rocky showing the iconic Philadelphia boxer out on one of his training runs. The wide shot of the docks makes for a beautiful background as Rocky runs towards victory.
JC Richard Rocky Prints


The top image is the regular version with an edition of 150, and it will cost you $40. The bottom is the variant with an edition of 75, and it will cost $50. Each of the prints measures 12x36 inches, so this is a wide print that will fill a good amount of space on your wall.
Rocky is the quintessential sports movie. But what makes it work so well is that it's more of a romance than merely a boxing drama. That's partially where the sequels mostly fall short, but thankfully Creed seems to have picked up the best parts of Rocky while taking them in a new direction. We'll have to see if the sequel can follow that same trend.
The JC Richard Rocky print will be released Wednesday, June 27 on Grey Matter Art at 1pm EST.