Edgar Wright Is Working On A Documentary About The Pop Rock Band Sparks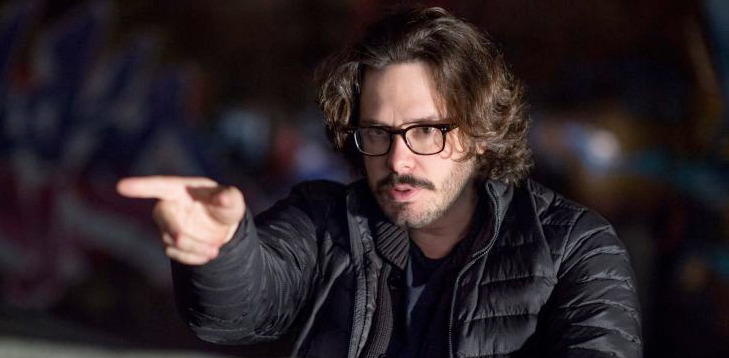 Last year Edgar Wright got us tapping our toes and gripping our seats in the fast-paced, music-infused heist thriller Baby Driver. We're not sure exactly what the filmmaker's next project will be, but we now have word on something the Shaun of the Dead director is working on right now, and it's a kind of project we haven't seen him tackle before.
Edgar Wright has confirmed that he's currently working on a documentary about the pop rock band Sparks, a cult favorite among music fans. However, it sounds like it's still early days on the project, and it's still taking shape. Find out more about the Edgar Wright Sparks documentary below.
It's not the only thing I'm currently developing, but I can confirm this IS in the works. Most exciting. RT Edgar Wright's Next Film Is a Documentary on Cult Pop-Rock Band Sparks — Exclusive https://t.co/1l2xV5yWk1 via @indiewire

— edgarwright (@edgarwright) June 21, 2018
Edgar Wright called our attention to a story at IndieWire, where the filmmaker talked briefly about the project and where it's headed. If you follow Wright on Instagram, then you might have already realized that he was working on something with Sparks since he posted this back at the end of May:
Wright pointed this out and elaborated a little bit, saying, "I already shot their London concert in late May. The rest of is it [to be determined] and we're currently scouring the archives. I have been a fan of them since I saw them on Top Of The Pops in 1979 — and when I had 'Beat The Clock' on vinyl." So it sounds like concert footage will be incorporated into the documentary along with footage of the band from their past. Will this be a biographical kind of documentary about the band, or more of a concert documentary? Maybe it will be a mix of both.
If you're not familiar with Sparks, they're an American band formed in 1972 by Ron and Russell Mael in Los Angeles. They've been rocking for over 45 years, and they just released their 23rd studio album, titled Hippopotamus, back in 2017. Edgar Wright shared this classic clip from 1974 that should give you an idea of their sound and style:
My familiarity with Sparks goes as far as Edgar Wright recently making me aware of their existence. But their sounds has flares of Queen and The Doors, and if anyone can make me a new fan, it's Edgar Wright.
This will be Wright's first feature length documentary, and considering how stylish of a filmmaker he is and how much he loves music, the film will undoubtedly be a real passion project for the director. If you want to uncover some more music thanks to Edgar Wright, the director has been putting together playlists of his favorite songs from the past few years on Spotify, and you can check those out over here.