Actor And Director Xavier Dolan Joins The 'It: Chapter 2' Cast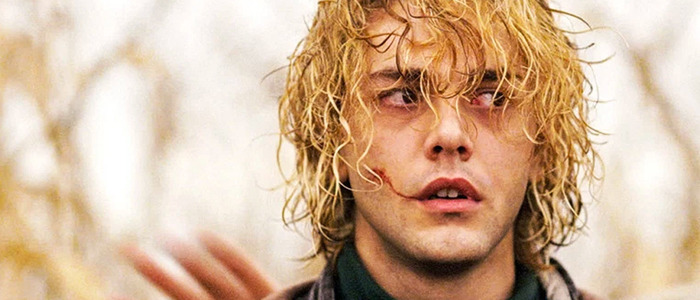 I was definitely not expecting this. Filmmaker and actor Xavier Dolan has joined the cast of It: Chapter 2. Dolan, who is friends with It 2 star Jessica Chastain, had previously proclaimed the first It to be his "favorite film this century." Now, he's got a role in the sequel.
Deadline is reporting that Xavier Dolan, an actor and filmmaker behind films like Mommy, Tom at the Farm, and It's Only the End of the World, has joined the cast of It: Chapter 2. Dolan will play character of Adrian Mellon. In Stephen King's novel, Adrian Mellon is a young gay man living in Derry, Maine – home of Pennywise the Clown. In the present-day section of the book, a group of homophobic bullies attack Mellon and his boyfriend, Don Hagarty. The attackers throw Mellon over the side of a bridge into the canal, at which point he's attacked by Pennywise. This act triggers Pennywise's return to Derry after decades of dormancy.
Dolan is friends with It: Chapter 2 star Jessica Chastain. Chastain originally appeared in Dolan's upcoming film The Death and Life of John F. Donovan. Dolan has been re-editing the film for a few months, and in the process, Chastain's part was cut. "It was an extremely difficult decision to make," Dolan said. "I feel, toward Jessica, a sincere love, and a great admiration. The decision was editorial and narrative, in that it has nothing to do with a performance, and everything to do with a character, and the compatibility of its storyline." Now, the two will be working together again (although in King's novel, Mellon doesn't share any scenes with Chastain's character, Bev Marsh).
There's an amusing full-circle element to this bit of casting. Dolan was a huge fan of 2017's It, so much so that he took to Twitter during its release to proclaim the film his "favorite of the century."
Dolan also added: "This is what entertainment should always be like, and also what it so rarely is...It should always have standards, and treat you with respect for your taste and intelligence."
Dolan isn't the only new It: Chapter 2 cast member: Will Beinbrink (Free State of Jones) has been cast as Tom Rogan. In King's novel, Tom is Bev's abusive husband. She flees from him to return back to Derry, and he comes after her. These two bits of casting both indicate that It: Chapter 2 is going to further distance itself rom the 1990 miniseries adaptation of King's novel. In that take on the material, Adrian Mellon didn't appear at all. And while Tom Rogan was a character, he was featured only briefly in one scene.
It: Chapter 2 stars James McAvoy as Bill, Bill Hader as Richie, Jessica Chastain as Beverly, James Ransone as Eddie, Andy Bean as Stanley, Jay Ryan as Ben and Isaiah Mustafa as Mike. And of course, Bill Skarsgard returns as Pennywise the Clown.It: Chapter 2 hits theaters on September 6, 2019.