Is Another Major 'Star Wars' Character Returning For 'Star Wars: Episode 9'?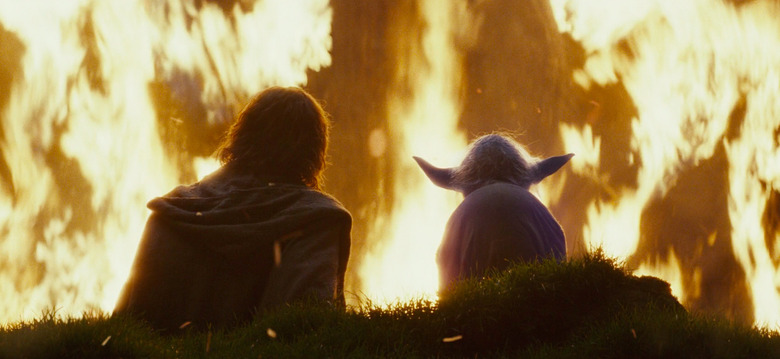 After Yoda's surprise appearance in writer/director Rian Johnson's Star Wars: The Last Jedi, fans might be seeing another legacy character pop up in writer/director J.J. Abrams' upcoming sequel Star Wars: Episode 9. A new rumor indicates that a familiar face will be brought into the fold for the final film in the new trilogy, and it's reportedly someone fans have been hoping to see on screen again for years.
Warning: possible spoilers for Episode 9 ahead.
While casting is not usually considered a spoiler in most cases, sometimes it can be. Remember, Yoda's appearance in Last Jedi was rumored for some time during the production of The Last Jedi. If this report is actually true, who knows if it's something that will be marketed or kept as a surprise for the theatrical experience.
You have been warned.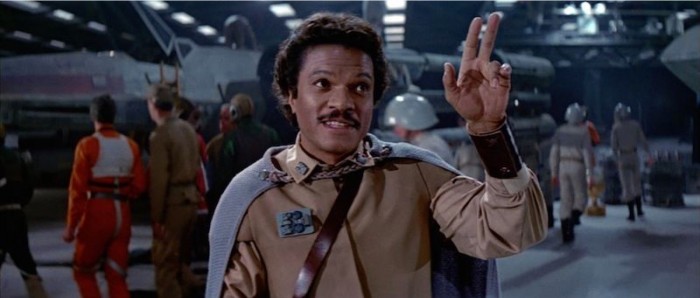 Star Wars fan site Fantha Tracks has reported an "exclusive rumor" that Billy Dee Williams is returning to play Lando Calrissian in Episode 9. The site has published some legitimate scoops in the past, and they're claiming they have two independent sources who verified the information about Lando's return.
Lando Calrissian was already a beloved character before Donald Glover portrayed a younger version of him in Solo, and fans have been wondering where Billy Dee Williams' older version of the character has been in the new trilogy. Why haven't we seen him? What's he been up to? I'm sure those questions will eventually be answered in a comic book or novel, but it certainly makes sense that Abrams would be interested in getting Williams to reprise the role for the last movie in this trilogy. Williams is getting up there in age – he's 81 years old right now – and the fact is he probably won't have too many more opportunities to appear as this character in live action.
But here's the thing: this is one of those stories that sounds entirely plausible, but at the same time, it wouldn't surprise me at all if someone made up this rumor precisely because it sounds like something that would/should happen. Since Carrie Fisher can't return and Harrison Ford's Han Solo was killed off in The Force Awakens, that means that Billy Dee Williams would be one of the few members of the original trilogy's cast that could conceivably come back. Maybe Daisy Ridley's Rey could pass the Millennium Falcon back to him, finally reuniting Lando with what remains of L3-37 after so many years apart. Sounds like a fitting ending, and it'd give that character the chance to fly off into the sunset one last time.
Do you think we'll see a Lando Calrissian Episode 9 appearance? What would you like to see happen with that character? Let us know below.