New 'Wonder Woman 1984' Photo Puts Gal Gadot In More Vibrant Armor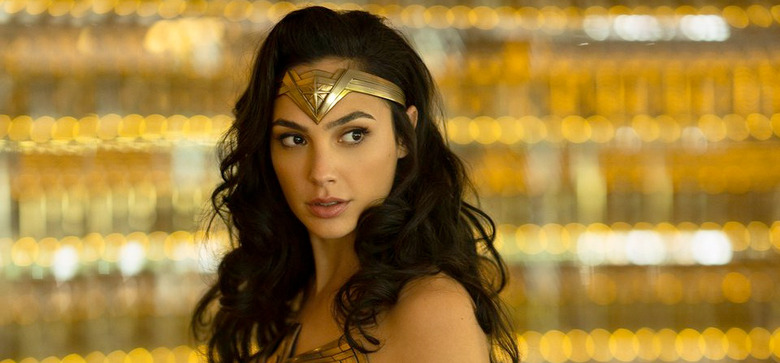 Wonder Woman 1984 is in production over in Washington DC right now. We've already gotten an official look at Gal Gadot back for the sequel as Diana Prince, and surprisingly Chris Pine as Steve Trevor came along with her. But now we have a new look at Gal Gadot back in her signature armor, except it looks far more vibrant than it ever did in either Justice League or the first Wonder Woman movie.
New Wonder Woman 1984 Photo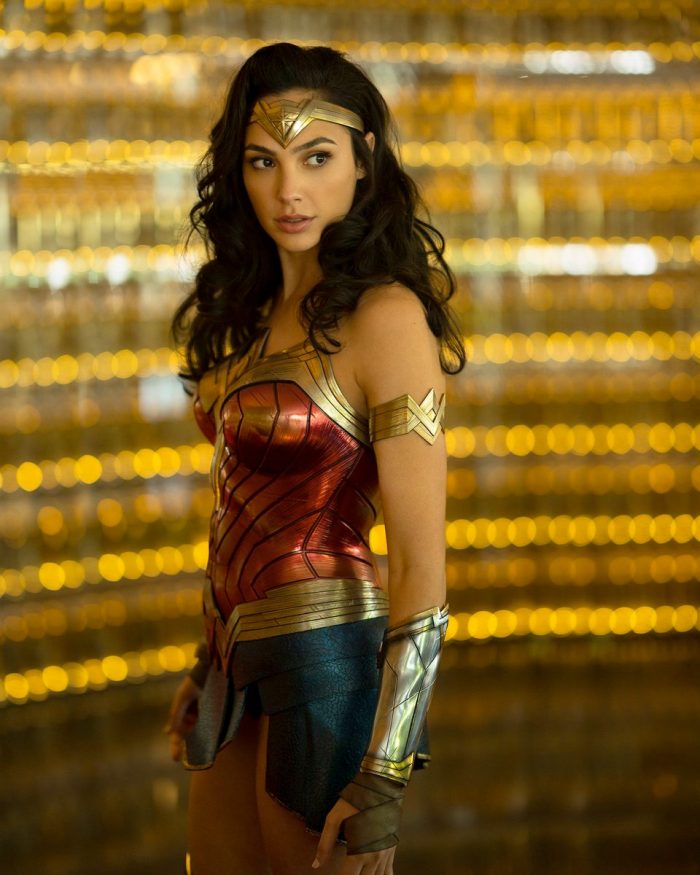 Gal Gadot posted the above photo to Twitter early Saturday morning. As you can see, the color of the armor is much more bright. While you could say that this is merely a matter of difference in color correction, if you look at untouched set photos from the original Wonder Woman, you'll be able to see a distinct difference in the color of the suit before any post-production touches were added. The color of the suit was more subdued in order to fit in with the usual Zack Snyder aesthetic of muted colors.
Here's a comparison for you to see the difference in the armor's color:
What's also interesting is that Wonder Woman is suited up in the middle of what appears to be The Next Whiskey Bar of The Watergate Hotel. What's happening there that has caused her to whip out her trusty armor? Is there some kind of threat at this iconic location in our nation's capitol?
With production underway in Washington DC, Alexandria, Virginia, as well as overseas in the United Kingdom, Spain and the Canary Islands.
Patty Jenkins returns to direct Wonder Woman 1984, which arrives on November 1, 2019.
Fast forward to the 1980s as Wonder Woman's next big screen adventure finds her facing an all-new foe: The Cheetah. As previously announced, the film also stars Kristen Wiig in the role of the Super-Villain The Cheetah, as well as Pedro Pascal. Chris Pine also returns as Steve Trevor.
Charles Roven, Deborah Snyder, Zack Snyder, Patty Jenkins, Stephen Jones and Gal Gadot are producing the film. Rebecca Roven Oakley, Richard Suckle, Wesley Coller, Geoff Johns and Walter Hamada are the executive producers.
Joining her behind the scenes are several members of Jenkins' Wonder Woman team, including director of photography Matthew Jensen, Oscar-nominated production designer Aline Bonetto (Amélie), and Oscar-winning costume designer Lindy Hemming (Topsy-Turvy). Oscar-nominated editor Richard Pearson (United 93) will cut the film.