'Call Of Duty' Will Be A "Soldier Movie," Not A War Movie [Exclusive]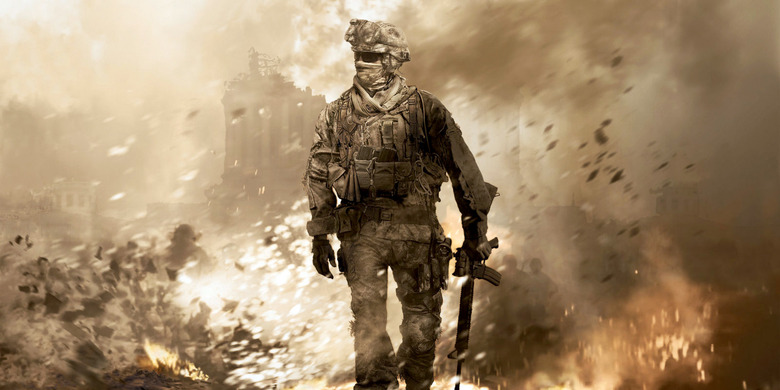 Sicario: Day of the Soldado director Stefano Sollima spoke with /Film this week about the Sicario sequel. We'll bring you the full interview at the end of June, but Sollima is attached to a movie based on the Call of Duty video game franchise. During the interview, Sollima explained how Call of Duty will differentiate itself from other video game movies and other war movies.
"I think it's more the idea, the concept to tell a story of a soldier," Sollima said. "It's something you haven't seen a lot. There've been a lot of war movies but not soldier movies."
The popular game franchise is a first person shooter series where the player controls a soldier in various missions. The original Call of Duty games were World War II simulations, but more recent entires have tackled modern day and futuristic wars.
The cinematic history of movies based on video games is littered with failures both commercial and creative. Sollima is aware of the aspects that do not translate between playable mediums and the viewing medium. Expect a very liberal adaptation.
"I feel that a movie must be completely different as an experience from any video games," Sollima said. "So meaning that in order to make a good movie based on a video game, you have to betray the structure. You must ignore the idea that they did a video game. You need to create something that is completely new and a great movie."
Sollima had to become tighter lipped when asked if the soldier whose story he was telling would be a new character or a character from the games. "I cannot tell you," Sollima said.
Nor did Sollima have any updates on the casting for Call of Duty. Tom Hardy and Chris Pine have been rumored.
Call of Duty is in development. Sicario: Day of the Soldado opens June 29.