'Ocean's 8' Director Gary Ross Talks Missing Cameos, But There's Only One We're Curious About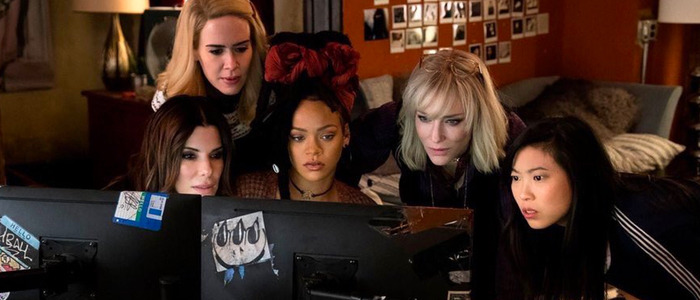 Ocean's 8 hit theaters this weekend and the Sandra Bullock-starring spin-off from the Ocean's 11 series debuted at the top of the box office with $41.5 million. That's enough to give it the biggest opening in the entire heist franchise.
It should come as no surprise that a movie featuring some of the biggest actresses working today did so well at the box office. Audiences have been hungry for female-led movies like this for some time, and why wouldn't you want to see Sandra Bullock having some fun along with Cate Blanchett, Anne Hathaway, Mindy Kaling, Sarah Paulson, Rihanna, Helena Bonham Carter, and rising star Awkwafina? However, there were almost even more famous faces in the movie that ended up on the cutting room floor, and there's one missing cameo in particular that we're rather interested in.
Beware of spoilers for Ocean's 8 from here on out.
Deleted Cameos in Ocean's 8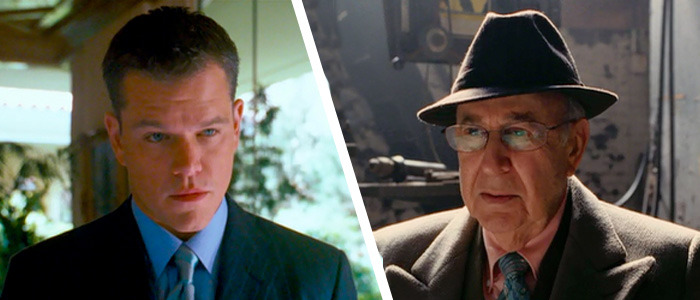 The Hollywood Reporter talked to director Gary Ross about some of the cameos we'd heard about during the production of Ocean's 8 but didn't end up seeing in the final cut of the movie.
It turns out Matt Damon and Carl Reiner were going to have cameos in the movie as their respective Ocean's 11 characters, Linus Caldwell and Saul Bloom. However, neither of those cameos are seen in the final cut of the movie. So why didn't these cameos end up in the movie?
Ross explained the process of picking the cameos that ended up in the movie:
"[Picking the cameos] is an eclectic process of: how does it fit in the story and how is the narrative unfolding? This more than any movie I've done had a really copious editorial process where you play with stuff, you find stuff. I've never shot anything after I've wrapped on any other movie before, but in a heist movie and an ensemble movie, you're still working on the play. And we did a bunch of that, and so that was satisfying as well.
There were a lot of people who were gracious to us that just for editorial and storytelling reasons didn't make it in and some who did. If you know, we ended up shooting probably another 10 days afterwards, so there's a lot of material and a lot of shaping. But it really just comes to storytelling."
Some have hypothesized that Matt Damon's cameo might have been cut after he put his foot in his mouth while making some misguided and short-sighted remarks about the #MeToo movement. While that's certainly a possibility, that's not likely a decision we'd ever hear discussed publicly.
The Cameos We Ended Up Seeing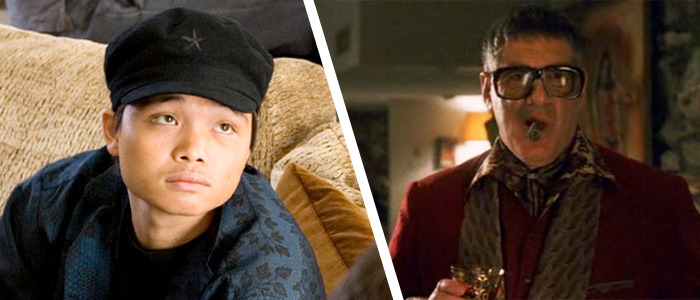 Ocean's 8 shares a familial connection to the Ocean's 11 trilogy by casting Sandra Bullock as Debbie Ocean, the sister of George Clooney's Danny Ocean. But she doesn't call upon any of Danny's friends from the other movies to help pull off her meticulously planned Met Gala job. Instead, the cameos come about in a different way.
First, Elliot Gould shows up as Reuben Tishkoff early on in the movie. Debbie Ocean has just gotten out of prison and she's paying a visit to her brother's grave. That's right, Danny Ocean is apparently dead by the time Ocean's 8 begins. We're left to wonder if he's actually dead or if he's just faked his death in order to avoid being caught for whatever reason. Even Debbie herself says in the movie "You better be in there."
During this moment, Reuben is hiding around the corner inside the mausoleum housing Danny's casket. He comes out saying he was just paying his respects, but then he attempts to convince Debbie to not go through with whatever this job is she's been planning in her head during her five years in prison. Of course, his advice falls on stubborn ears and that's that.
The second key cameo comes about by way of Cate Blanchett's character Lou. Once part of the heist that happened off-screen is fully revealed, Lou explains that she got some help from a friend. That friend just happens to be the acrobatic grease man Yen (Shaobo Qin) from the Ocean's 11 trilogy. He helps Lou steal even more jewels than we were led to believe from the Met Gala.
It should also be mentioned that since this is the Met Gala we're talking about, there's a handful of other celebrity cameos. Kim Kardashian, Heidi Klum, Katie Holmes and Olivia Munn are among the familiar faces spotted in the background of these scenes.
The Cameo We Thought We'd See, But Didn't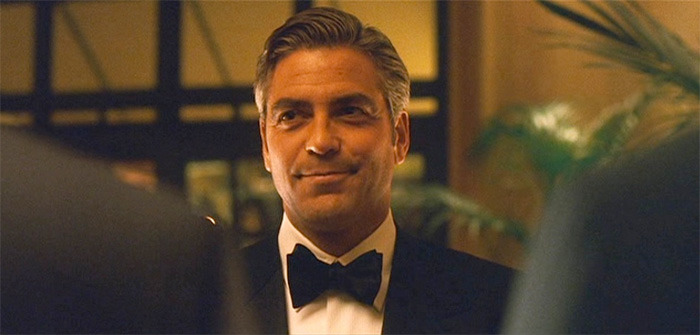 For all the famous faces we see in Ocean's 8, there's one particular cameo that was surprisingly and seemingly intentionally left out of the movie: George Clooney. The actor only appears in the form of a picture in Debbie's apartment, and it doesn't sound like he was ever actually going to appear in the movie.
There were rumblings that Danny Ocean would make some kind of appearance in Ocean's 8. And the fact that Danny was apparently dead only fueled speculation that he was going to emerge at some point later in the movie. But Danny never shows up. In fact, the movie ends on a bit of a somber note when Debbie Ocean heads back to the site of Danny's grave after pulling off her heist. She pours herself a martini and toasts to Danny, quietly saying, "You would have loved it."
This is a surprising moment in the movie, and it would appear to indicate that Danny Ocean really might be dead. Killing this chief character in the franchise off-screen feels like a bold move, but then again, being a thief like Danny does come with plenty of risk. So it would only make sense if Danny finally met his end and passed the baton of burglary to his sister.
Then again, there's always a chance that Danny could end up popping up sometime down the road, especially if Ocean's 8 ends up getting a sequel. The prospect of the Ocean's 11 group teaming up with Ocean's 8 cast is likely an enticing one to Warner Bros. Perhaps even more entertaining might be the idea of Danny and Debbie being forced to compete against each other for the same job.
But for now, it's early days to be talking about those kinds of things. For now, Ocean's 8 is in theaters everywhere, and we'll just have to wait and see what happens with the future of the franchise.