Nathan Fielder Definitely Doesn't Want You To Hack The Emmy Voting System In Favor Of 'Nathan For You'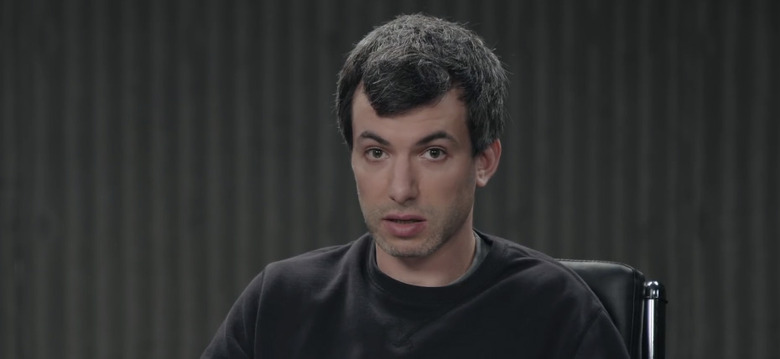 Voting for the 70th Primetime Emmy Awards begins in a couple days, and members of the television academy will determine which shows are worthy of nominations for one of the most prestigious awards given to talents from the small screen. One of those who is favored to get a nomination is Nathan Fielder and his comedy reality series Nathan for You, and the comedian wants to make sure he earns one fair and square.
Nathan Fielder has released a video revealing how the Emmy voting website can be exploited by hackers in order to ensure a certain show, actor, actress, etc. earns a nomination, and it's all in an effort to show his fans exactly what they shouldn't be doing to ensure Nathan for You gets an Emmy nod. This is 100% something that you should not attempt.
Nathan Fielder Doesn't Want You Hacking Emmy Nominations
Nathan Fielder sits down with election security expert Carsten Schürmann to discuss how the Emmy site could be hacked. This is a man who hacked into a legit election system in about 30 minutes, so he knows what he's talking about. He sits down and provides a detailed, step-by-step process of how vulnerable the Emmy voting system is to hacking. It's all in an effort to raise awareness so people know exactly what they shouldn't do.
This is exactly the kind of stunt Fielder would pull off. It's meta, quite bold, and it has the potential to piss off some people at Ernst & Young, the company responsible for Emmy voting (who were apparently asked to participate but declined, according to Deadline). But at the same time, the video is played with such a straight-laced tone and legally points out that this should not be attempted, so you can't say this video isn't just trying to help Ernst & Young address some gaping holes in their site's security.
There might be some Nathan for You fans out there who are tempted to do this to ensure Nathan Fielder's show gets an Emmy nomination, but you'd be committing a crime for something which you wouldn't receive anything but 15 minutes of fame for in the end. Maybe that's why Fielder isn't worried about releasing a video like this.
Here's hoping that Nathan for You ends up with an Emmy nomination the old fashioned way. The fourth season of Nathan for You is one of the best, if only for the feature length season finale that you can watch right here.