'Robin Williams: Come Inside My Mind' Trailer: The Late Comedy Icon Gets His Own Documentary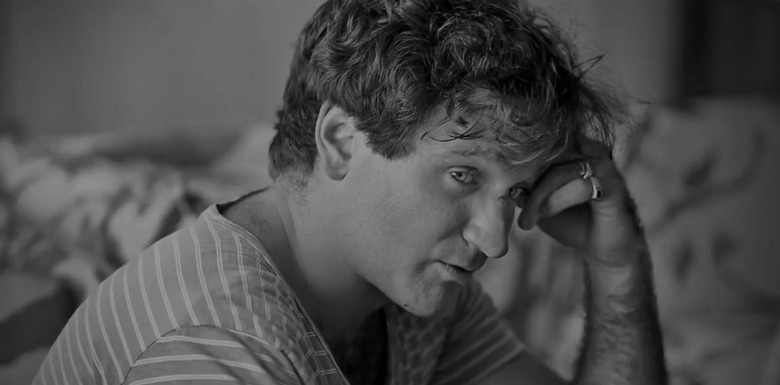 The world lost Robin Williams in 2014 just before trying times when we need him the most. The brilliant, quick-witted comedic mind was a marvel to behold, his mind always moving faster than his body would let him. He was a rocket strapped to a roller skate. And this summer fans will be able to gain more insight into what made him tick.
Robin Williams: Come Inside My Mind is an intimate new documentary painting a touching portrait of one of the most revered comedians of all time, and the first trailer has arrived. With tons of new unseen footage, rarely heard interviews, and stories from those who were closest to him, this documentary is a must-see for anyone who enjoyed what Robin Williams brought into our lives.
Watch the Robin Williams Documentary Trailer
Directed by Marina Zenovich (Roman Polanski: Wanted and Desired) and produced by Alex Gibney and Shirel Kozak, this documentary dives deep into the legacy of Robin Williams, speaking with those who worked with him at different times throughout his life, ranging from Mork and Mindy co-star Pam Dawber to close and personal friend Billy Crystal.
We were lucky enough to catch the film at Sundance, and in my review, I noted that while the insights from Robin Williams' own family are limited to only his first wife Valerie Velardi and his son Zachary Williams, much of the documentary's most valuable details come from Williams himself. Those looking for closure on what might have brought about his suicide won't find a definitive answer, but plenty of speculation and testimony indicates that something more was going on that Williams was struggling with, both in his body and his mind.
Here's the official synopsis for the documentary:
Robin Williams: Come Inside My Mind explores the comedian's extraordinary life and career, revealing what drove him to give voice to the characters in his mind. With previously unheard and unseen glimpses into his creative process through interviews with Williams, as well as home movies and onstage footage, this insightful tribute features in-depth interviews with those who knew and loved him, including Billy Crystal, Eric Idle, Whoopi Goldberg, David Letterman, Steve Martin, Pam Dawber and his son, Zak Williams.
The documentary underscores what made Williams so unique, ranging from his youthful days in the San Francisco Bay area, to his time in New York at The Juilliard School, to his rocket-propelled fame on TV's Mork & Mindy, to his profound impact on the American cultural landscape. Such career high points as his landmark comedy show at the Metropolitan Opera, his Broadway debut in "Waiting for Godot," his Academy Award-winning performance in Good Will Hunting and his classic confessional bits about his alcohol and drug issues and 2009 heart surgery capture the spark that made him stand out across four decades in entertainment. Williams' tragic death in 2014, which revealed he had been suffering from the disease Lewy Body Dementia, left fans around the world heartbroken.
Robin Williams: Come Inside My Mind debuts on HBO on July 16, 2018.