'Top Gun 2' May Get A New Version Of 'Danger Zone' By Kenny Loggins And A Mystery Rock Act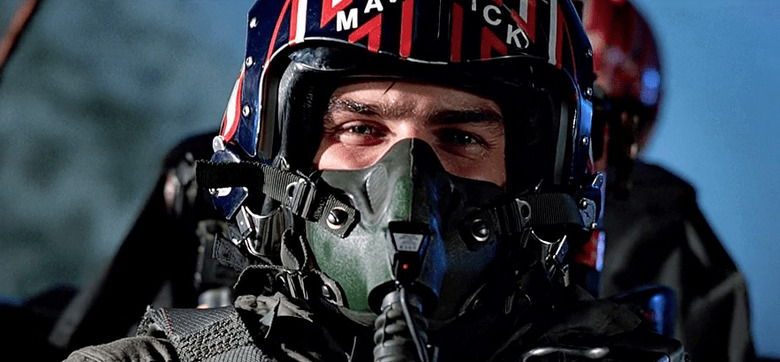 Top Gun 2 has defied the odds, and after decades of hype and promise, the adrenaline-fueled sequel is finally in production. Tom Cruise posted a photo from the set last week, and barring some kind of insurmountable obstacle, the movie titled Top Gun: Maverick will be on the big screen for the summer of 2019. And when it arrives, it may have a new version of the signature rock song that made all the high-flying jet sequences that much more memorable.
When the original Top Gun was released in 1986, it was accompanied by the quintessential rock song of that decade: "Danger Zone" by Kenny Loggins. Now that Top Gun: Maverick is a reality, Loggins is working on recording a new version of the song for the sequel, and he might have company this time.
TMZ caught Kenny Loggins while he was traveling recently and asked him if he would be revisiting "Danger Zone" for Top Gun 2, and initially, he gave an enthusiastic, "I certainly hope so." But then he followed up with more details that make it seem like something more solid is already coming together on that front. Loggins added:
"I met Tom Cruise on [The Tonight Show with Jimmy Fallon], and I asked him that question. He said, 'Of course, we have to use 'Danger Zone.' So I'm hoping to do it, maybe as a duet with a young act. I'd love to work with, well, there's young and then there's young. We have some feelers out to some pretty cool rock acts."
When pressed for more details, Loggins said the rockers he was interested in recording with were men, but he wasn't willing to give any hints as to who it might be. Loggins said, "I'd like to, but I don't think it's a good idea because they may want to keep it a secret."
That's probably for the best since whoever he says will likely feel immediate backlash since "Danger Zone" is such a beloved rock song from the 1980s. Whoever it is, Loggins indicated they'd probably "reinvent the song to a point," meaning it might be done more in the style of this younger rock act's music instead of the original track from 1986.
As long as the other artist involved isn't Nickelback or Kid Rock, then I'm willing to give a new version of "Danger Zone" a shot. I might be even be excited about it if someone like Foo Fighters was involved. But we'll have to wait and see how this all pans out. In the meantime, here's the original to give your day a little energy: