'First Man' First Look: Ryan Gosling Prepares To Make One Giant Leap For Mankind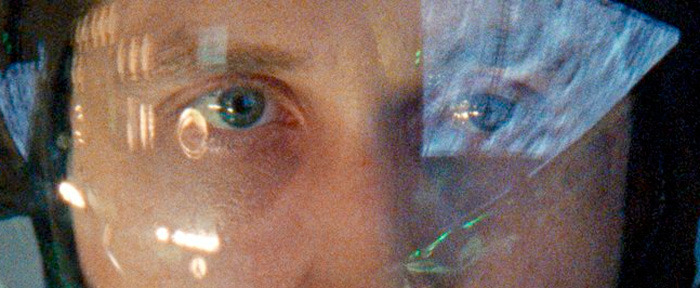 It's been nearly 40 years since we last landed on the moon. Our final mission to our orbiting satellite was on December 11, 1972 when Apollo 17 touched down on the surface. But before that, someone had to be the first man on the moon, and La La Land director Damien Chazelle will tell his story this fall.
First Man follows Ryan Gosling as astronaut Neil Armstrong, the first man to walk on the moon.  The film will tell the story of how he came to be the most famous man in the world in 1969 when he took those first historic steps. A batch of First Man movie photos give us our first look at Gosling as Armstrong, and you can check them out below.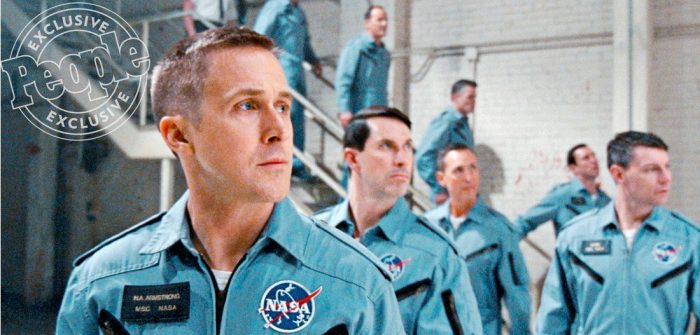 Here we see Ryan Gosling going through standard astronaut training. It's something we've gotten used to seeing in movies like Apollo 13 and The Right Stuff and it's always fascinating – even the ludicrous Armageddon couldn't screw that up. Gosling also has that signature buzz cut you see on a lot of astronauts.
Though Armstrong would go on to become one of the most famous men of the 20th century, Chazelle says the man himself wasn't looking to get attention for his accomplishments. The director tells People magazine:
"Neil was not a showy person. A lot of the other astronauts and pilots of that era were what you expect, the outgoing, hotshot types, but Neil was very different. He was the brainier, quieter, more introverted person and he's a man of few words who did the job and got it done. I see a little bit of Ryan in that as well and I think Ryan was able to capture it beautifully."

Before Armstrong can go up to space himself, he gets to see one of NASA's rockets blast off Earth and head towards the final frontier. Even though this movie will undoubtedly focus on Armstrong's journey towards the moon, Chazelle is also focusing on the story of the man himself:
"What fascinated me about Neil Armstrong is that he is kind of a mystery. For someone that accomplished something that is among one of the most famous things that anyone has ever accomplished, the human himself is a little bit of an enigma."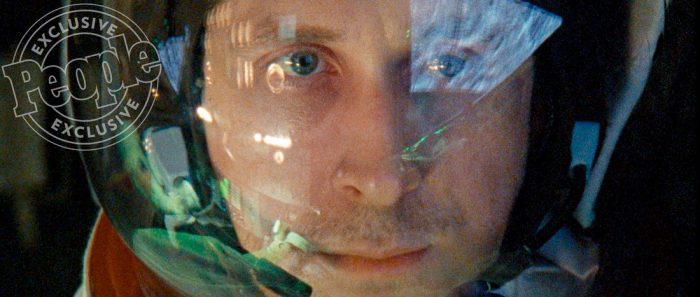 Of course, Armstrong will make it to the moon, and here we can see Gosling in the traditional astronaut helmet, looking out at what appears to be the moon itself. But as we said, this movie isn't only about that major milestone in his life. Chazelle adds:
"Ryan and I described the movie to each other as it's about the moon and the kitchen, which means basically we wanted to tell the story about one of the most epic accomplishments in human history, but root it very much in the intimate and the day to day details of what it was actually like. What did it feel like to be Neil or Janet at that moment in time and going through these truly superhuman kind of events."
Neil Armstrong's wife Janet Armstrong is played by The Crown star Claire Foy, and if you'd like to see a photo of them together, as well as some words about the dynamic she has with Ryan Gosling on screen, check out the full article at People.
First Man also stars Kyle Chandler, Corey Stoll, Jon Bernthal, Jason Clarke and Ethan Embry, and it's slated to open in theaters October 12, 2018, likely kicking off the Oscar race. We should be getting a trailer very soon.