'Cannonball Run' Remake Reels In Director Doug Liman For The Cross-Country Race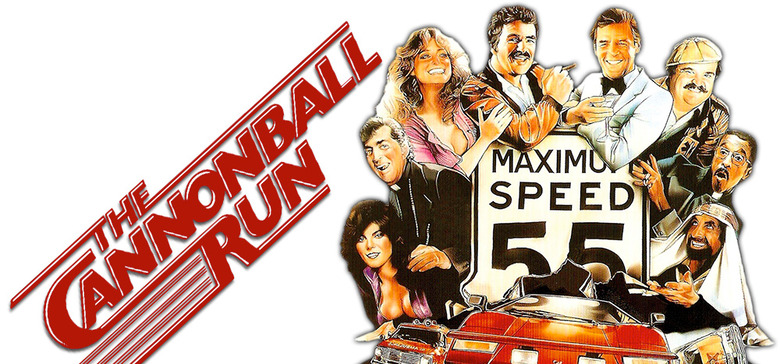 The 1981 film Cannonball Run followed a cavalcade of stars like Burt Reynolds, Roger Moore, Farah Fawcett, Dean Martin, Sammy Davis Jr., Adrien Barbeau, and Dom DeLuise as teams of people who enlist in an illegal cross country race called the Cannonball Run. The teams pull no punches when it comes to winning, and that includes sabotaging each other along the way. We've been hearing about a Cannonball Run remake for years, and now it might be back on track with a new director.
Deadline reports Edge of Tomorrow and American Made director Doug Liman is in early talks to take the helm of the Warner Bros. project. Since the talks are early, there's a chance he might end up falling away from the remake just like directors Shawn Levy (Night at the Museum), Guy Ritchie (Snatch), Etan Cohen (Get Hard) and Rawson Thurber Marshall (Dodgeball: A True Underdog Story).
If Liman closes a deal to direct the project, he'll be working from the previously written script by Thomas Lennon and Robert Ben Garant, but there will also be a new writer brought on board to do another pass on the script. Even though Liman hasn't exactly tackled comedy before, both his collaborations with Tom Cruise have had threads of comedy throughout, and with a script from Lennon and Garant, the comedy is bound to be a little more prominent.
The original Cannonball Run was directed by stuntman Hal Needham, and it was successful enough at the box office to be the sixth highest grossing movie that year. A sequel followed in 1984, but it was torn apart by critics. There was meant to be a third installment in 1989, but it ended up being retitled Speed Zone instead.
This is the kind of movie where the stakes for the action can be high while the comedy still delivers in an equally strong and satisfying way, especially when it comes to the tricks the races pull on each other. It's been awhile since we've seen a big caper on this kind of scale, and if the remake can attract an all-star cast in the same fashion that the original did, then this could be a blast. Hopefully Doug Liman sticks with the project so it gets off the ground this time.
Otherwise, the next Doug Liman project we'll see is the adaptation of Chaos Walking starring Tom Holland and Daisy Ridley, in theaters on March 1, 2019.