The Morning Watch: Dan Harmon Breaks Down 'Rick And Morty', Consciousness In Film & More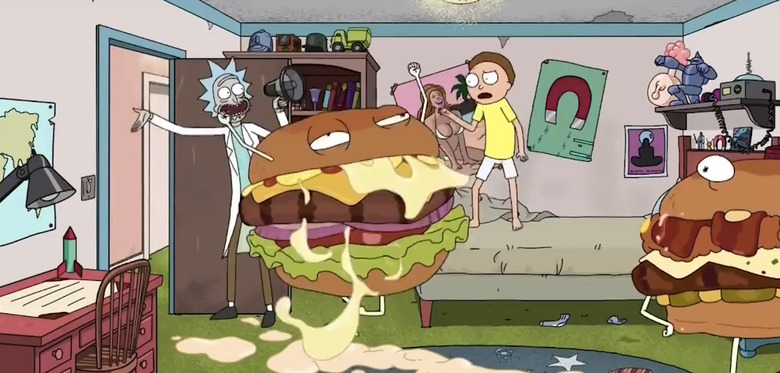 The Morning Watch is a recurring feature that highlights a handful of noteworthy videos from around the web. They could be video essays, fanmade productions, featurettes, short films, hilarious sketches, or just anything that has to do with our favorite movies and TV shows.
In this edition, Rick and Morty co-creator Dan Harmon breaks down some of the biggest and weirdest moments from the animated series. Plus, a video essay looks at how cinema has explored consciousness with regards to humanity, and the cast of Solo: A Star Wars Story tries to pronounce some of the more difficult words and names from the Star Wars universe.
First up, even though there have only been three seasons of Rick and Morty, the animated series on Adult Swim has still delivered some big moments that have become part of the zeitgeist of pop culture. GQ sat down with Dan Harmon to talk about some of the biggest moments on Rick and Morty, and he gives us some insightful background information about them.
Next up, a video essay from Like Stories of Old talks about The Cognitive Revolution and how the idea of consciousness not being a uniquely human trait has been explored in films. It serves as more of an introduction to the concept since it only briefly touches on larger ideas like artificial intelligence, Turing tests, animal cognition, ethics and more, but it's fascinating nonetheless.
Finally, the cast of Solo: A Star Wars Story sits down with The Star Wars Show where they try their best to pronounce some of the more difficult names and words in the Star Wars universe. Plus, they also say some of the names that have had several different pronunciations in the movies. It's a good laugh.