'How To Train Your Dragon 3' Poster Reveals A New Dragon Before The First Trailer Next Week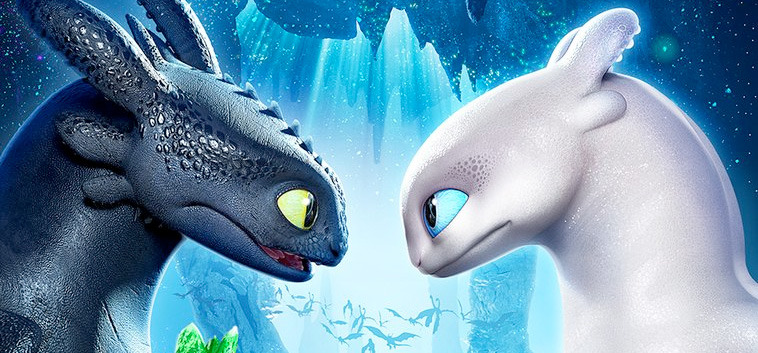 How to Train Your Dragon 3, or rather, How to Train Your Dragon: The Hidden World, has been in the works for years. Originally announced in 2012 for release in 2016, the third and final installment of the DreamWorks Animation franchise is now slated to arrive in March of 2019. After just learning the title of the anticipated sequel back in April, we're finally getting a glimpse at what the story will offer thanks to a new poster and the promise of the first trailer arriving next week.
How to Train Your Dragon 3 Poster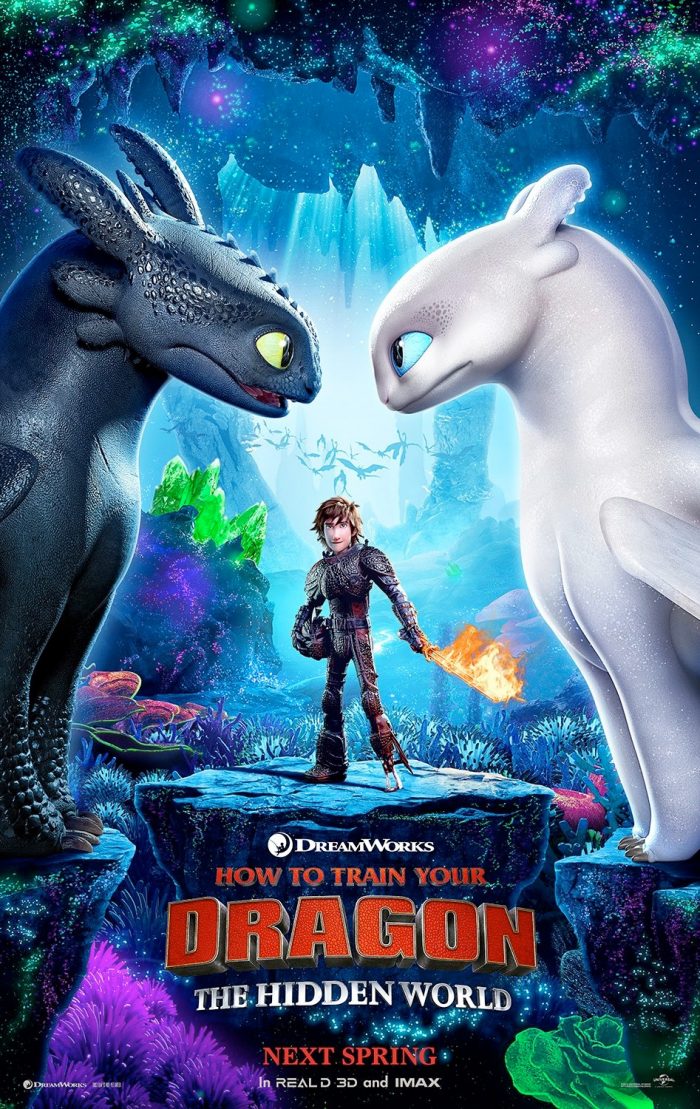 Not only does the poster feature Hiccup (Jay Baruchel) in some new armor, but the environment in which he's standing looks colorful and vibrant, like a black light poster or even the the Avatar world of Pandora at night.
But of course, the bigger, more important detail is the second dragon facing the Night Fury dragon known as Toothless. The dragon is essentially the complete opposite of Toothless. Instead of having black scales and skin, this new dragon has white scales and skin, and they even appear to shimmer in the light, almost like a dragon unicorn. The look on Toothless' face indicates that he's rather smitten by this new discovery, and surely some romance will spark between the two.
Beyond those details we can glean from the poster, all we have to go on for the story is this brief, vague synopsis:
As Hiccup fulfills his dream of creating a peaceful dragon utopia, Toothless' discovery of an untamed, elusive mate draws the Night Fury away. When danger mounts at home and Hiccup's reign as village chief is tested, both dragon and rider must make impossible decisions to save their kind.
Since this new dragon is an untamed one, I wouldn't be surprised if Hiccup has to ultimately let Toothless go so he can live a life with his own kind. It would bring his arc full circle since his story began with his father having to learn how to let Hiccup go and become who he's meant to be. Just because dragons can be trained doesn't mean that's all they can be.
We're bound to have a better idea of what to expect from How to Train Your Dragon: The Hidden World when the first trailer arrives one week from today. It will likely also be attached to Incredibles 2 when the Pixar sequel comes out in order to hit their core demographic of parents and their kids.
Dean DeBois returns to direct the animated film while voice cast members such as America Ferrera, Cate Blanchett, Kit Harington, Gerard Butler, Craig Ferguson, Jonah Hill, Kristen Wiig, Christopher Mintz-Plasse are expected to return. Whether or not T.J. Miller will be back remains to be seen.How to Train Your Dragon: The Hidden World arrives on March 1, 2019.