Cool Stuff: NECA Finally Gives Shane Black His Own 'Predator' Action Figure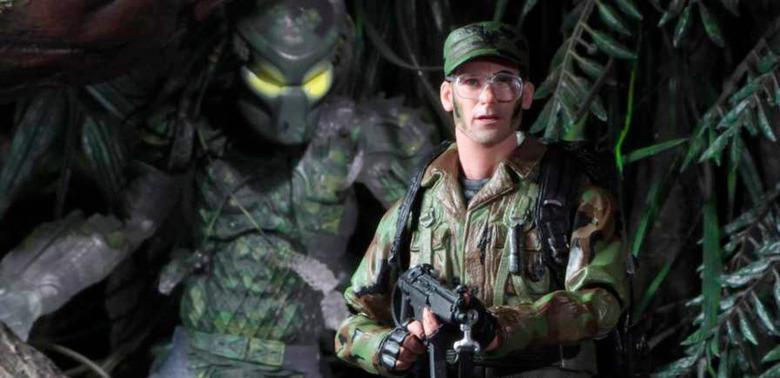 There have been Predator action figures on the market for years now, and NECA has delivered some of the best in recent years, especially with the film's 30th anniversary passing just last year. But all the action figures have only been variants of Arnold Schwarzenegger's character Dutch and the different kinds of Predators we've seen over the years from the entire franchise. But that changes this summer.
NECA has announced The Predator director Shane Black will finally be getting his own action figure. No, it's not like the Guillermo del Toro collectible they're bringing to San Diego Comic-Con, but instead an action figure of Shane Black's character Hawkins from the original Predator back in 1987.
Check out more images of the Shane Black Predator action figure and find out how you can get it below.
NECA's Shane Black Predator Action Figure
The new Predator action figure stand 7" tall, has over 20 points of articulation and features a fantastic likeness of young Shane Black, complete with those goofy 1980s glasses. Hawkins also comes with a submachine gun, pistol and knife, for unwisely taking on that camouflaged creature hunting soldiers down in the jungle. So how can you get one?
NECA's Shane Black Predator action figure will be a San Diego Comic-Con exclusive this summer with only 3,000 available. But the good news is that if you can't make it to Comic-Con, you'll still have a chance at getting one from the comfort of your home.
There will be an online pre-order (for US addresses only) for limited quantities of the figure on June 6, June 7 and June 8 through the NECA website. Pre-orders will open at 1pm ET/10am PT each day and continue for as long as supplies last. Once that quantity is sold out, that day's sale is over. Otherwise you'll have to wait in line to get one at the NECA booth.