A24 Opens 'Hereditary' Etsy Shop Featuring Creepy Dolls From The Movie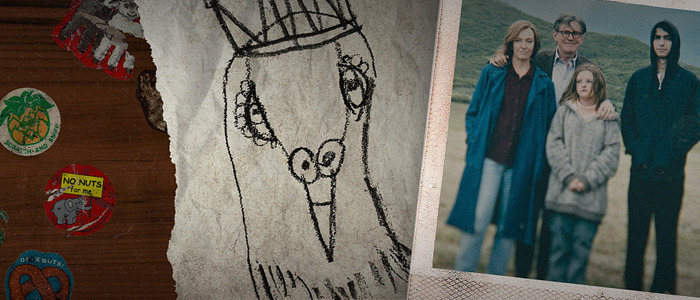 Distribution company A24 is getting especially creative with the marketing campaign for its upcoming horror movie Hereditary. In the film, the central family's daughter Charlie Graham (Milly Shapiro) makes bizarre and unsettling dolls made out of craft items and reconstituted junk. In advance of the film's release, A24 has opened a Hereditary Etsy shop that showcases some of "Charlie's" creepy work, and you can see plenty of examples below.
We actually wrote about this Etsy shop when one of the film's trailers debuted last month, but we're taking a closer look at it now thanks to an article from IndieWire. Strange art runs in the Graham family in Hereditary: Toni Collette plays the family matriarch, an artist who creates incredibly detailed dioramas as her way of processing key events in her life. Some of that artistic talent was evidently passed down to her daughter Charlie, who has "sold" 18 dolls on her Etsy page. (Sadly, none of them are currently available for purchase.) Here are a few of her odd creations, with names like "Screaming Crawler" and "The Biter":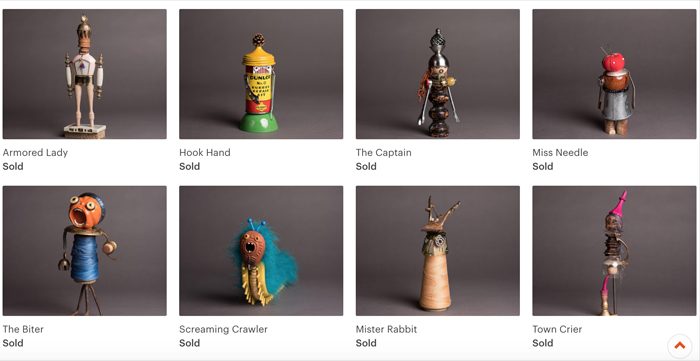 These things look like creatures you'd encounter in a fever dream, or beings that walked right off the set of 1985's Return to Oz. A24 recently sent out a batch of these strange figures to some press people, and I got one in the mail a few days ago:
Got some creepy #Hereditary swag in the mail. This movie messed me up. (Stay tuned to slashfilm.com for my interview with star Toni Collette in the next week or two.)
A post shared by Ben Pearson (@benpears) on
That bird head (which also appears in the header image of this article) is the subject of one of the most unnerving moments in the film's first trailer. You can revisit that right here to see what I mean.
There are plenty of other fun little details on the Etsy page that shed light on Charlie's character, including references to her nut allergy, the fact that she loves chocolate (she's always snacking on candy bars in the film), and in her "liked" items, there's a sign that says "the love between a grandmother and granddaughter is forever" – which points to the relationship between Charlie and her grandmother in this movie.
You can read our full review of the film here, and the official synopsis below:
When Ellen, the matriarch of the Graham family, passes away, her daughter's family begins to unravel cryptic and increasingly terrifying secrets about their ancestry. The more they discover, the more they find themselves trying to outrun the sinister fate they seem to have inherited. Making his feature debut, writer-director Ari Aster unleashes a nightmare vision of a domestic breakdown that exhibits the craft and precision of a nascent auteur, transforming a familial tragedy into something ominous and deeply disquieting, and pushing the horror movie into chilling new terrain with its shattering portrait of heritage gone to hell.
Hereditary opens on June 8, 2018.