'LEGO DC Super-Villains' Video Game Trailer: The Injustice League Faces The Justice Syndicate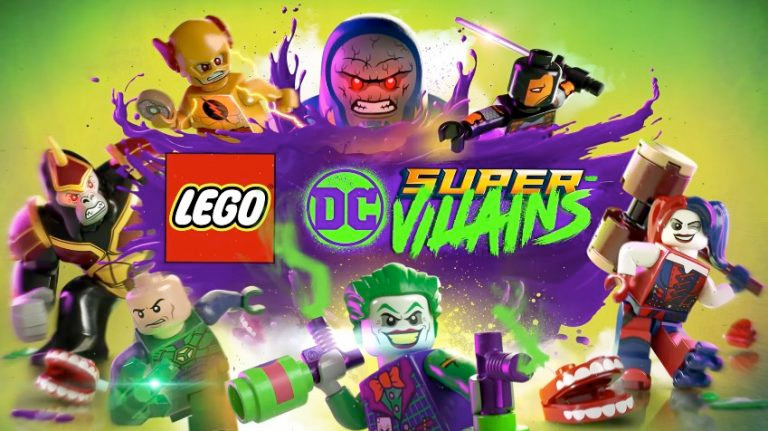 DC Comics fans are still hoping that the DC Extended Universe will be able to repair itself after Justice League didn't really deliver the goods they were hoping for. Their next chance will be James Wan's first solo big screen outing for Aquaman, but that won't arrive until December. Thankfully, there's some DC Comics fun coming this fall that should help keep fans occupied.
Warner Bros. Games has announced LEGO DC Super-Villains, a new video game following in the footsteps of their LEGO games featuring Marvel and DC Comics superheroes in large open world environments. Except this time, in case you couldn't tell, the focus is on the villains of the DC Comics universe, and they're facing a different kind of threat than the usual Justice League line-up.
Watch the LEGO DC Super Villains Video Game Trailer
The trailer shows villains like The Joker, Harley Quinn, Reverse Flash and Poison Ivy pulling off some silly crimes, but it doesn't give us much an idea of what this game is all about besides that. Here's the official game synopsis:
Set in an expansive, open world experience within the DC Universe, the Justice League has disappeared, leaving Earth's protection to their counterparts from a parallel universe, who have proclaimed themselves as the 'Justice Syndicate'. Sometimes, it takes more than a superhero to get the job done and it's up to the player and a crazed group of misfits to uncover the intentions of Earth's new, strange, wannabe superheroes. Joined by renowned super-villains: The Joker, Harley Quinn, Lex Luthor, Deathstroke, Killer Frost, Sinestro, and countless others from the Injustice League, you'll get to set out on an epic adventure to ensure their villainy remains unrivaled.
In case you didn't understand who the villain The Joker was talking to at the end is supposed to be...that's supposed to be you! Players will be able to create their own unique villain, who will be the main character of the game. Don't worry, you'll be teaming up with plenty of the iconic villains from the DC Comics universe (and hopefully control them at various points). As the game goes on, you'll be able to unlock new abilities and powers to customize your character in an endless number of ways.
These LEGO video games are obviously geared more towards kids, but honestly, the open world environment allows for hours of fun for adults too. There's plenty of goodies to collect and places to explore, and since LEGO Dimensions is dead in the water, we'll have to take what we can get. With that Superman statue being prominent in this trailer, there might even be some DCEU references for fans to enjoy.
LEGO DC Super-Villains will be available on October 16 for PlayStation 4, Xbox One, Nintendo Switch, and PC.