Cool Stuff: Mondo Is Re-Releasing Their Fantastic 'Jurassic Park' Vinyl Soundtrack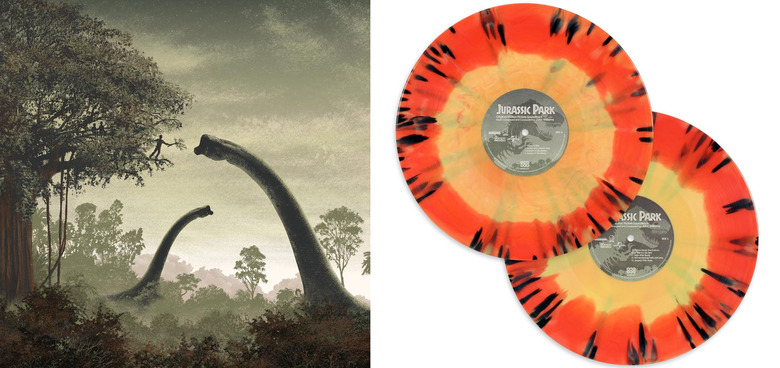 Since this year marks the 25th anniversary of Jurassic Park, there's no better time for Mondo to give their vinylrelease of John Williams' iconic score a re-issue.
Mondo has announced a new edition of the Jurassic Park vinyl soundtrack will be available for order. The artwork by JC Richard will be the same as the first release of the soundtrack back in 2014, but as you can see, the vinyl itself is a brand new color variant. Check out the full vinyl packaging below.
Mondo Jurassic Park Vinyl Soundtrack Re-Release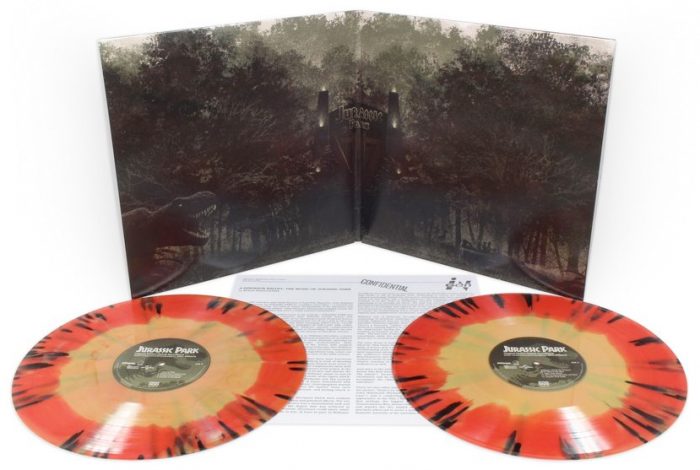 As you can see, the re-issue of the Jurassic Park vinyl soundtrack has two vinyl LPs pressed on 180 gram red and yellow swirl with black splatter, seemingly inspired by the eye of the Tyrannosaurus Rex. Here's the full track list of John Williams' score available on this release:
01) Opening Titles
02) Theme From Jurassic Park
03) Incident At Isla Nublar
04) Journey To The Island
05) The Raptor Attack
06) Hatching Baby Raptor
07) Welcome to Jurassic Park
08) My Friend, The Brachiosaurus
09) Dennis Steals The Embryo
10) A Tree For My Bed
11) High-Wire Stunts
12) Remembering Petticoat Lane
13) Jurassic Park Gate
14) Eye To Eye
15) T-Rex Rescue & Finale
16) End Credits
The good news is that this isn't an extremely limited edition release. But that doesn't mean you should wait to pick it up. Mondo's vinyl releases still have a tendency to sell out or go out of print even when there are plenty available to buy. You'll be able to get ahold of it starting at 1pm ET on May 30 at the Mondo website.
If you're not a vinyl collector, then maybe you'll want to snag this enamel pin designed by Alan Hynes for $10: