'The Happytime Murders' Responds To 'Sesame Street' Lawsuit Through A Puppet Lawyer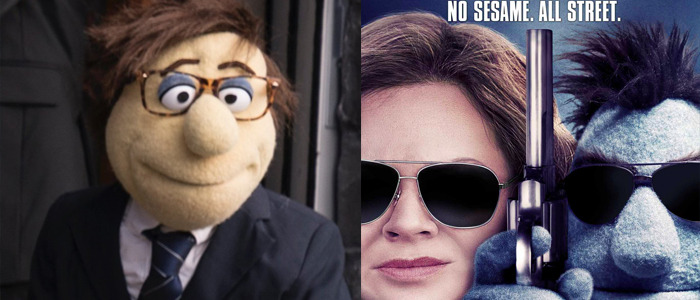 When The Happytime Murders, a comedy about foul-mouthed and sex-crazed puppets who look an awful lot like the ones created by Jim Henson, used the tagline "All Sesame. No Street." in its marketing campaign, the creators of Sesame Street weren't thrilled. They planned to sue the film for unauthorized use of the Sesame Street brand, and now distributor STX Entertainment has filed a response – through a puppet lawyer named Fred, Esq.
Just a few days ago, the Sesame Workshop (who own and operate Sesame Street) filed a suit against the upcoming movie The Happytime Murders, an R-rated movie produced by The Jim Henson Company that recently debuted a trailer that ends with an ejaculating puppet. The Sesame Street rights holders argue that imagery like that ("explicit, profane, drug-using, misogynistic, violent, copulating, and even ejaculating puppets") will cause irrevocable damage to their brand, which has spent nearly 50 years building up a public trust and establishing itself as a destination for family-friendly children's programming.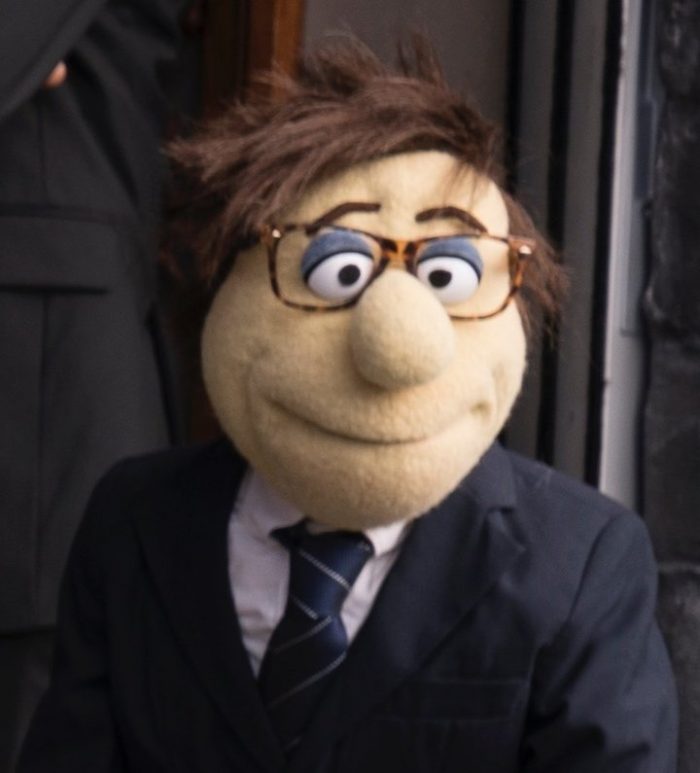 But Happytime Murders distributor STX Entertainment doesn't seem too scared of the lawsuit. They sent a cheeky response through The Huffington Post via a puppet lawyer named Fred Esq., and even included a picture of their newfound legal counsel.
"STX loved the idea of working closely with Brian Henson and the Jim Henson Company to tell the untold story of the active lives of Henson puppets when they're not performing in front of children. 'Happytime Murders' is the happy result of that collaboration and we're incredibly pleased with the early reaction to the film and how well the trailer has been received by its intended audience.  While we're disappointed that Sesame Street does not share in the fun, we are confident in our legal position.  We look forward to introducing adult moviegoers to our adorably unapologetic characters this summer."  - Fred, Esq., lawyer for STX Entertainment
At first I found it strange that Brian Henson – director of this film, son of Jim Henson, and chairman of the Jim Henson Company – was under fire from inside his own organization. But that's where I was wrong: Sesame Street actually doesn't have that much to do with The Jim Henson Company. Henson created the Muppets that appear on Sesame Street, but the rights to the series are controlled by Sesame Workshop, which is a separate company and a non-profit organization that produces the show.
It seems like it'd be easy enough to come up with a different tagline that doesn't reference Sesame Street, but this response makes it seem like STX is not going to back down here. We'll keep our eyes on this and see if it escalates further and a puppet judge has to get involved.
The Happytime Murders is slated to hit theaters on August 17, 2018.