Superhero Bits: 'Spider-Man: Into The Spider-Verse' Trailer Coming Soon, 'Iron Fist' Season 2 & More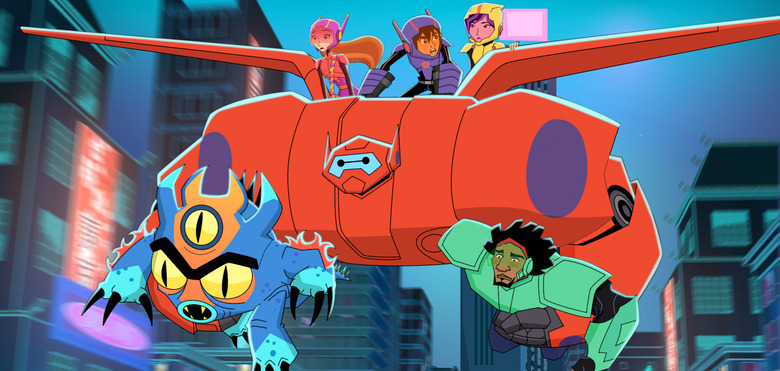 Did you know Robert Downey Jr. would rewrite some of his Iron Man 3 lines between takes? Want to watch the latest trailer for the Big Hero 6 animated series coming to Disney Channel? Want to find out about how that CG fight sequence with Colossus and a certain X-Men villain came together? When can you catch an Ant-Man and the Wasp sneak peek at Disneyland? All that and more in this edition of Superhero Bits.
Finally it's done, completely hands-free control pic.twitter.com/1Y0nOw4AtS

— Cavin Creations (@CavinCreations) May 25, 2018
One fan created a Spider-Man mask with animated lenses with hands-free controls for the ultimate cosplay.
An interview with Shane Black reveals that Robert Downey Jr. rewrote some of his Iron Man 3 lines on set.
Watch the trailer for the second season of the animated Spider-Man series on Disney XD, featuring Venom.
Images from the set of the second season of Marvel's Iron Fist series reveals a certain character returning.
2015. First time in the suit. It was so clean. So innocent. We both were. #deadpool2 pic.twitter.com/3pVqhuXVmY

— Ryan Reynolds (@VancityReynolds) May 27, 2018
Ryan Reynolds shared his own images of the first time he put on a much cleaner Deadpool suit in 2015.
Rosario Dawson isn't sure if she'll be back on Marvel Television after appearing in Luke Cage season two.
Big Hero 6 the animated series finally debuts on The Disney Channel starting on June 9. Here's a new trailer.
Deadpool dropped 66% in its second box office weekend while Avengers: Infinity War is nearing $2 billion.
Due to the amount of graphics and images included in Superhero Bits, we have to split this post over THREE pages. Click the link above to continue to the next page of Superhero Bits.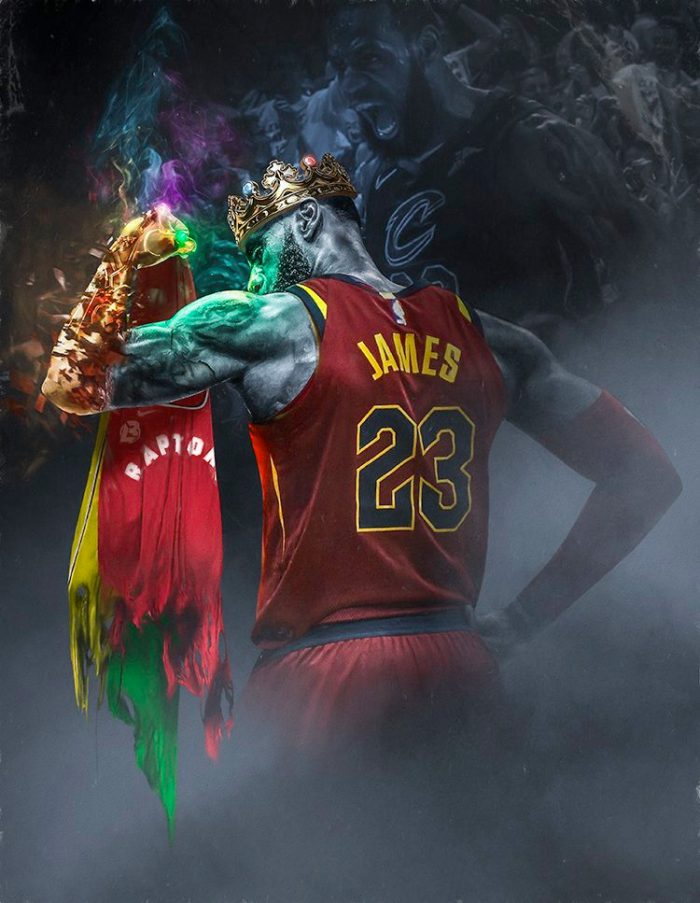 Boss Logic created this photo with LeBron James wielding the Infinity Gauntlet as he heads to the NBA Finals.
IndieWire has a discussion with Framestore about creating the fight between Colossus and a certain villain.
The third season of Supergirl continues next week, and here's a promo for the episode titled "Not Kansas."
A new trailer for Sony's animated Spider-Man: Into the Spider-Verse movie is coming sometime in June.
I am genuinely hyped to see #jakegyllenhaal as #Mysterio Hope this happens. #Spiderman
Check out another fan mock-up of what Jake Gyllenhaal might look like as the Spider-Man villain Mysterio.
A special Ant-Man and the Wasp sneak peek will play at Disneyland in Anaheim, CA from June 8 to July 15.
Finally stopped by @hamillhimself's for that cup of coffee we tweeted about months ago. & some bbq. & cornbread & cobbler & OKAY IT'S TRUE I ATE THE HAMILLS OUT OF HOUSE & HOME BACK OFF. Honestly, he's an amazing guy & I'm grateful to him & the whole Hamill clan for a great day. pic.twitter.com/u8E6Ak3XWT

— James Gunn (@JamesGunn) May 28, 2018
Mark Hamill and James Gunn met up for barbecue, but did they talk Guardians of the Galaxy Vol. 3?
Orlando Bloom doesn't really know anything about Captain Britain, but he's down to play him apparently.
Due to the amount of graphics and images included in Superhero Bits, we have to split this post over THREE pages. Click the link above to continue to the next page of Superhero Bits.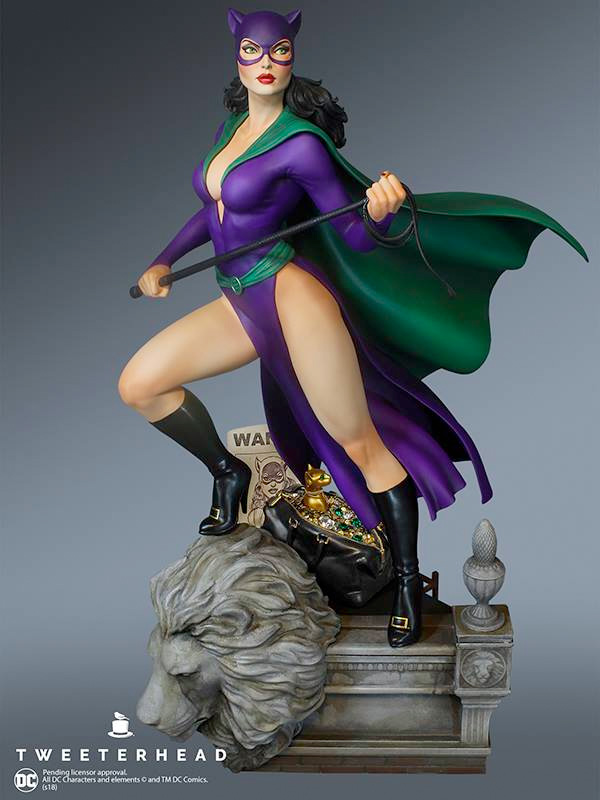 Pre-orders are now live for a new DC Comics Super Powers maquette of Catwoman from Tweeterhead.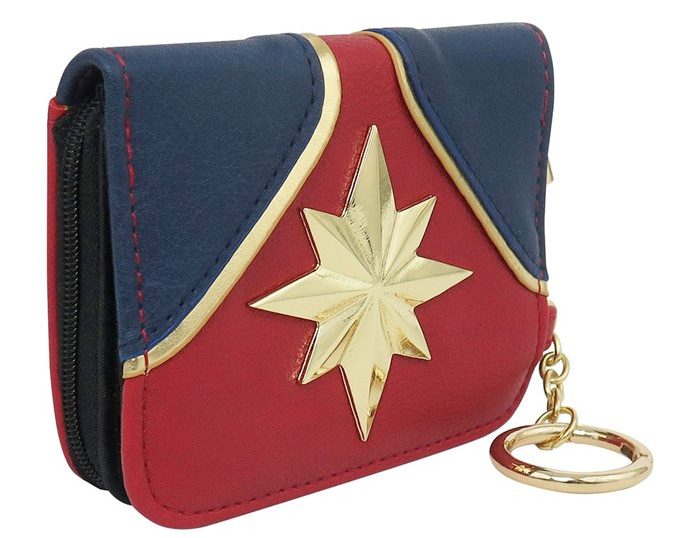 This Captain Marvel juniors bifold wallet should be enough for your crazy kids to hold onto their money.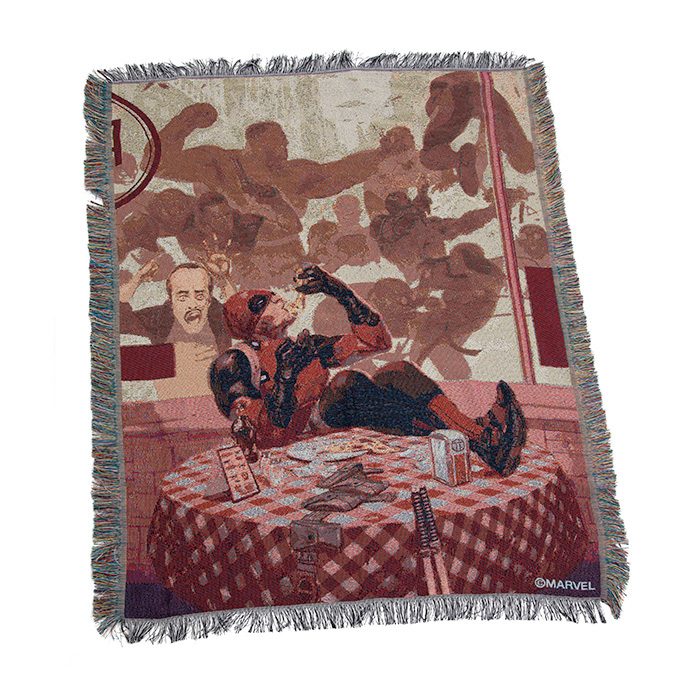 This Deadpool tapestry features the Merc with a Mouth on Julian Totino Tedesco's Thunderbolts #17 cover.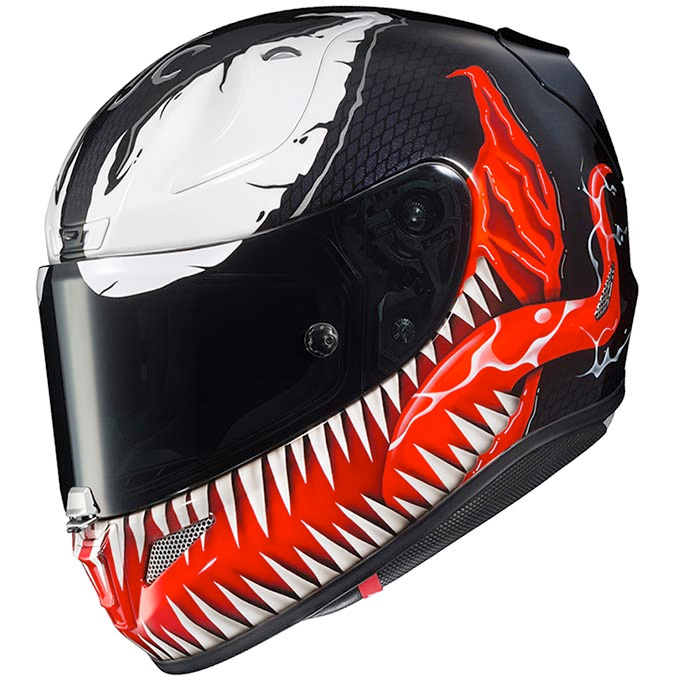 This new Venom motorcylcle helmet is based on the HJC RPHA 11 Pro, and you can pick it up right now.
Read the previous edition of Superhero Bits right here.