'Maleficent 2' Begins Production, Michelle Pfeiffer And More Officially Join Cast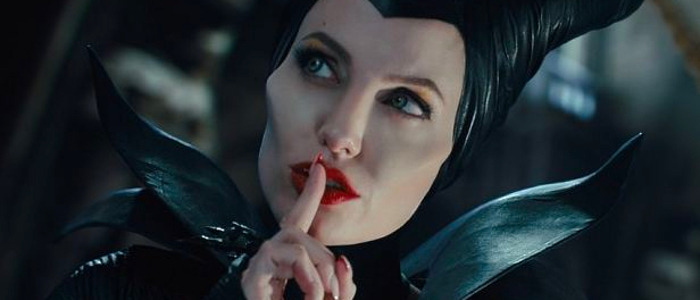 Production has finally begun on Disney's Maleficent 2, the long-awaited sequel to the Sleeping Beauty remake starring Angelina Jolie and Elle Fanning. With this production start news comes confirmation that Michelle Pfeiffer has officially joined the cast, along with other new casting announcements.
Disney is finally ramping up production on Maleficent 2, and they've announced the full cast to boot. Angelina Jolie and Elle Fanning will both be back as  Maleficent and Princess Aurora, respectively. Michelle Pfeiffer is also officially on board as a character named Queen Ingrith. Pfeiffer's casting had previously been announced as in the works, and now it's official. Other new cast members include Chiwetel Ejiofor, Ed Skrein, Robert Lindsay, and Harris Dickinson as Prince Phillip.
Cast members returning from 2014's Maleficent include Sam Riley as Diaval, Imelda Staunton as the pixie Knotgrass; Juno Temple as the pixie Thistlewit, and Lesley Manville as her character from Phantom Thread. Oh, sorry, that was a mistake; she's actually playing the pixie Flittle.
The sequel is described as "a fantasy adventure that picks up several years after Maleficent, in which audiences learned of the events that hardened the heart of Disney's most notorious villain and drove her to curse a baby Princess Aurora, Maleficent II continues to explore the complex relationship between the horned fairy and the soon to be Queen, as they form new alliances and face new adversaries in their struggle to protect the moors and the magical creatures that reside within."
Joachim Rønning, director of Pirates of the Caribbean: Dead Men Tell No Tales, is helming Maleficent 2. Linda Woolverton and Micah Fitzerman-Blue & Noah Harpster are writing the script.
The first Maleficent was a re-telling of Disney's Sleeping Beauty, told from the point-of-view of Maleficent, and presenting a more sympathetic side to the previously villainous character. That film came right around the time Disney was realizing they could make a fortune rebooting and remaking their animated films in live action. Tim Burton's 2010 blockbuster Alice in Wonderland kicked-off the trend, which continued with Maleficent, Kenneth Branagh's Alice in Wonderland, Bill Condon's Beauty and the Beast and Jon Favreau's The Jungle Book.
Coming up, Disney has live-action remakes of Mulan, Peter Pan, Dumbo, The Lion King (which isn't quite live-action, since it'll feature entirely CGI creatures), Aladdin, Pinocchio, Lady and the Tramp, and The Sword in the Stone. And then there are the films that will serve as sequels to their animated movies, like Christopher Robin and Prince Charming. I'm sure there will be more to come.