'Deadpool 2' Thanks You For Being A Friend With A 'Golden Girls' Credits Sequence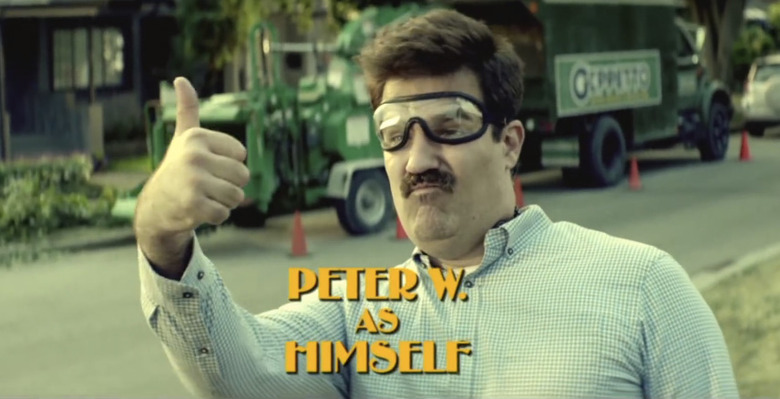 Memorial Day weekend is upon us, and all the buzz is going to be around Solo: A Star Wars Story debuting in theaters. But 20th Century Fox wants to make sure you don't forget about their foul-mouthed, red-suited mercenary sticking around theaters. To do so, they've created a Golden Girls-inspired credits sequence for Deadpool 2 that treats the comic book sequel like a cute sitcom. It even uses the character's real names instead of their more catchy mutant names.
Watch the Deadpool 2 Golden Girls Video
This video isn't just a silly parody of a beloved sitcom for no reason, though that is something we'd expect from the marketing of a movie that stars one of the biggest smartasses to ever grace the big screen. Deadpool is known to have a love for The Golden Girls that he takes with him into each and every fight. That's because his swords are named "Bea" and "Arthur." And that's not just an extraneous joke that Ryan Reynolds made in an off-hand manner. The swords are engraved with those names: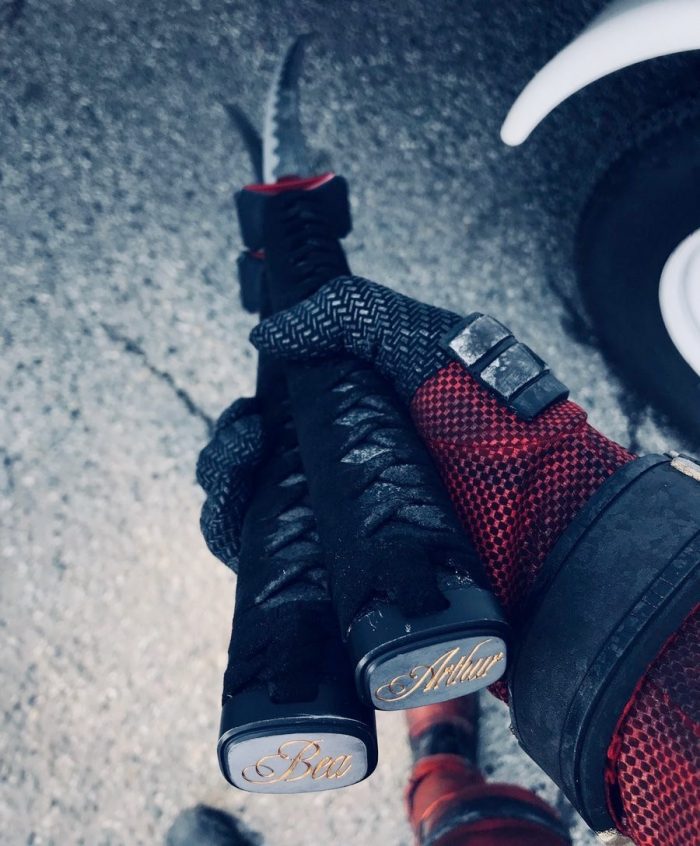 This just goes to show you the lengths to which the filmmakers behind this movie go to take their jokes seriously.
Deadpool 2 also stars Stefan Kapicic as Colossus, Brianna Hildebrand as Negasonic Teenage Warhead, Morena Baccarin as Vanessa, Josh Brolin as Cable, Zazie Beetz as Domino, Karan Soni as Dopinder, Terry Crews as Bedlam, Lewis Tan as Shatterstar, Bill Skarsgard as Zeitgeist, Rob Delaney as Peter and Leslie Uggams as Blind Al. David Letich (Atomic Blonde) directs.
After surviving a near-fatal bovine attack, a disfigured cafeteria chef (Wade Wilson) struggles to fulfill his dream of becoming Mayberry's hottest bartender while also learning to cope with his lost sense of taste. Searching to regain his spice for life, as well as a flux capacitor, Wade must battle ninjas, the yakuza, and a pack of sexually aggressive canines, as he journeys around the world to discover the importance of family, friendship, and flavor – finding a new taste for adventure and earning the coveted coffee mug title of World's Best Lover.