Theme Park Bits: 'Incredible Summer' Begins, Pixar Pier Reveals Neighborhoods, Chewbacca Flies Star Tours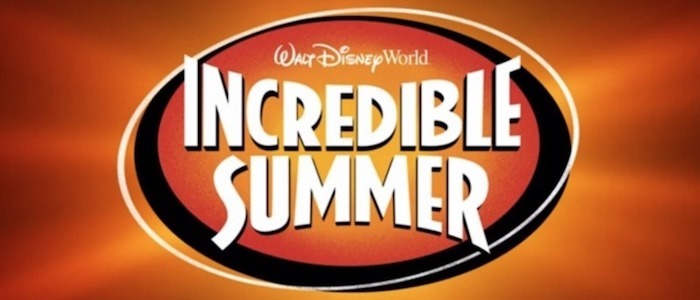 In this edition of Theme Park Bits:
There's a new Incredibles character coming to Disney parks on both coasts.
Watch an Imagineer-led tour of the scale model and concept art for Pixar Pier.
Find out what the names and themes of Pixar Pier's four neighborhoods will be.
Chewbacca flew a Star Tours mission at Hollywood Studios this week.
Kylo Ren will be happy to meet you if you have the right debit card.
And more!
PHOTOS: Decorations, Photo Spots Appear for Incredible Tomorrowland Expo at Magic Kingdomhttps://t.co/7KMjSbP6NO#MagicKingdom #TheIncredibles pic.twitter.com/FmKfCoV7nQ

— WDW News Today (@WDWNT) May 23, 2018
Incredible Summer is now upon us at Walt Disney World and Edna Mode, the fashion designer for the superhero family in The Incredibles, is getting in on the action. The character will be appearing at the Magic Kingdom and Disney California Adventure this summer.
Ariel's Grotto and the Cove Bar may have closed at California Adventure, but the ever-popular lobster nachos will live on at the same venue when it reopens as the Lamplight Lounge as part of Pixar Pier. Take a gander at some of the restaurant's new menu items and prepare to salivate over food photos.
There's still a month to go before Pixar Pier opens, but hype for the new land continues this week with a fresh commercial and a bevy of videos, including a couple from Inside the Magic with Disney Imagineers leading a tour of the land's scale model and concept art.
Incredibles Park, Toy Story Boardwalk, Pixar Promenade, and Inside Out Headquarters will be the four neighborhoods of Pixar Pier.
Are you ready to ride the Incredicoaster? Composer Michael Giacchino has been teasing the soundtrack for the new ride.
Incredicoaster shines bright as they test out the new lighting package on the scream tubes! #PixarPier pic.twitter.com/fJ1GOuJtNF

— Thrill Capital (@thrillxcapital) May 23, 2018
The closure of A Bug's Land and its kiddie ride Heimlich's Chew-Chew Train will follow not long after the opening of Pixar Pier, but never fear: you'll still be able to hear the voice of the German caterpillar spouting some of the same lines in Heimlich's Candy Corn Toss, a boardwalk game at Pixar Pier.
Epcot is making further progress on the construction of its Guardians of the Galaxy roller coaster and in the meantime, the park has announced dates for its annual Candlelight Processional and International Festival of the Holidays.
Chewbacca ain't just standin' around greeting people at Disney's Hollywood Studios. No, everyone's favorite Wookie recently ventured out from his meet-and-greet spot at Star Wars Launch Bay "in search of a solo rider with the knowledge and skills to join him as co-pilot on a special surprise adventure aboard a Starspeeder 1000."
Solo: A Star Wars Story is now in theaters and there's a wealth of "parks-specific" merchandise for the movie coming to Walt Disney World and Disneyland Resort. Get the lowdown on all the goodies here.
TOMORROW—Join us near the @LEGO_Group store at @DisneySprings starting at noon and see the LEGO Master Builders use the Force to construct a model of the Millennium Falcon all weekend long! More details: https://t.co/mf1nQGxoqh pic.twitter.com/alKHbu5r63

— Disney Springs (@DisneySprings) May 24, 2018
Guests aboard the Disney Cruise Line need not fear missing the opening day of any new Star Wars movies. Films like Solo: A Star Wars Story screen on the ship the same day they premiere on land, so there you go: that's your incentive to book a cruise and join Star Wars Day at Sea.
If you've got a Disney Visa debit card, that's your ticket to meet Kylo Ren at Hollywood Studios.
This week, actors Zach Braff and Eden Sher hosted a television sneak peek of Toy Story Land during an airing of my personal favorite Pixar movie, Toy Story 3, on ABC.
A new episode of "Inside Disney Parks" celebrating 20 years at Disney's Animal Kingdom features Imagineer Joe Rohde talking about his top 5 places at the park. There is also a behind-the-scenes look at the new UP! A Great Bird Adventure show and an unboxing of a limited-edition Banshee at the Windtraders gift shop.
Can't decipher French? Not to worry. The video above contains an English update from a top Imagineer about the renovation of Phantom Manor at Disneyland Paris.
Sailing Day Buffet was one of the best restaurants at Tokyo DisneySea but if you like to eat hearty you may be dismayed to learn that it has closed and is being converted into a craven counter-service restaurant. On August 20, it will reopen as the Dockside Diner with an array of simple set-menu options (for lightweights).
Oh, well, there's still plenty of comfort food to be found at Casey's Corner in the Magic Kingdom. Hey, how about a foot-long hot dog covered with macaroni and cheese and bacon bits? I've been told it's healthier if you choose the apple slices as your side instead of french fries.