'Bond 25' Confirms Director Danny Boyle And 2019 Release Date, Production To Begin In December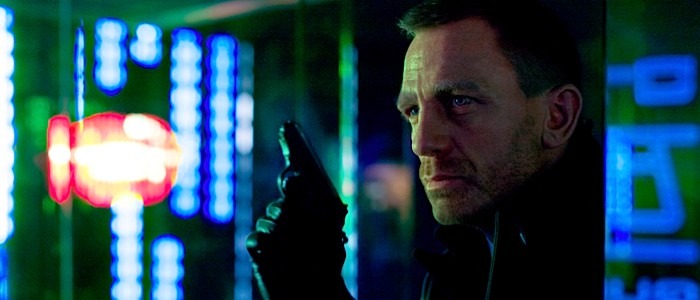 It's official: the 25th James Bond movie will begin filming this year under the direction of Academy Award winner Danny Boyle for a 2019 release date. Daniel Craig will return, with distribution handled domestically by MGM, with international distribution spearheaded by Universal Pictures.
In an official statement, Bond series producers Michael G. Wilson and Barbara Broccoli confirmed the rumors and reports that have been swirling for months:
We are delighted to announce that the exceptionally talented Danny Boyle will be directing Daniel Craig in his fifth outing as James Bond in the 25th installment of the franchise. We will begin shooting Bond 25 at Pinewood Studios in December with our partners at MGM and thrilled that Universal will be our international distributor.
Famously, the Bond movie distribution rights aren't especially lucrative (Sony, who produced the previous four Daniel Craig films, only made a modest profit). But they also carry a cultural cache that cannot be overstated. The international rights are huge win for Universal, but the more intriguing angle here is MGM's role. MGM hasn't acted as a distributor on a Bond film since 2002's Die Another Day.
However, the film itself remains in the hands of Eon Productions (which is run by Wilson and Broccoli) and they have something to prove. Sure, Spectre was a financial success, but you won't find many 007 fans who count it among their favorites.
The 25th film in the long running spy series offers everyone a chance to send Daniel Craig off in style (because there's no way he comes back for round six), with a respected, Oscar-winning English director at the helm. Boyle, the energetic and visually inventive director of Trainspotting, Slumdog Millionaire, and Sunshine, is an inspired choice. John Hodge, Boyle's frequent collaborator, will pen the screenplay.
And we can expect to start hearing more soon. No movie franchise gets the tabloids foaming at the mouth quite like 007 and Eon tends to make every announcement an event. Expect star-studded cast and title announcements over the next few months as a new ensemble of villains and allies are assembled.
Production on the untitled 25th James Bond movie will begin on December 3, 2018. The film is slated to hit U.K. theaters on October 25, 2019 and the United States on November 8, 2019.