'Ready Player One' Brings The OASIS Home On Digital, Blu-Ray & DVD In July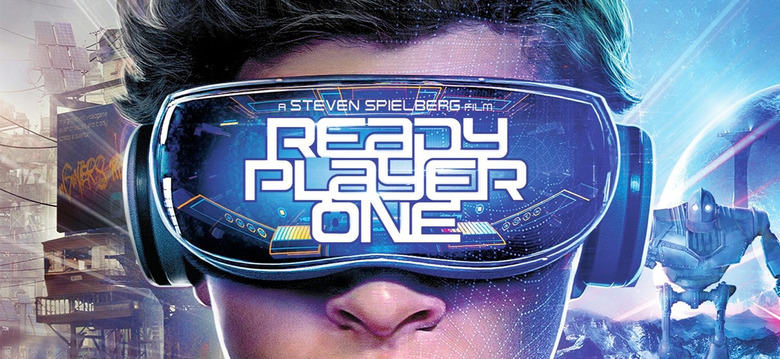 This past March, director Steven Spielberg took us into the world of The OASIS and made overwhelming amounts of nostalgia and video game nerdity palatable on the big screen with the adaptation of Ernest Cline's best-selling book Ready Player One. Now you'll be able to bring The OASIS home.
Ready Player One will be hitting digital services, Blu-ray and DVD just in time for movie nights this summer in July. Coming with it will be a slew of special features showing how Steven Spielberg and his crew created the digital world of The OASIS and more. Find out when you can bring the Ready Player One Blu-ray/DVD home or download it through your preferred digital service below.
Ready Player One Blu-ray and DVD Details
For those of you bringing home Ready Player One on physical media, here are the covers for the 4K Ultra HD Blu-ray 3D combo pack and the Blu-ray, DVD and Digital HD combo pack coming from Warner Bros. Pictures, Amblin Entertainment and Village Roadshow Pictures.
As you can see advertised on the box art, the Ready Player One 4K Ultra HD Blu-ray release comes in Dolby Vision HDR. According to the press release, this feature "dramatically expands the color palette and contrast range and uses dynamic metadata to automatically optimize the picture for every screen, frame by frame." So for all you home theater gurus out there, that sounds like the format you'll want to pick up.
On top of that, the 4K Ultra HD Blu-ray will also have a Dolby Atmos soundtrack remixed specifically for the home theater environment to place and move audio anywhere in the room, including overhead. But you'll need a Dolby Atmos enabled AV receiver and additional speakers are required (or a Dolby Atmos enabled sound bar) to get the full experience.
Ready Player One Special Features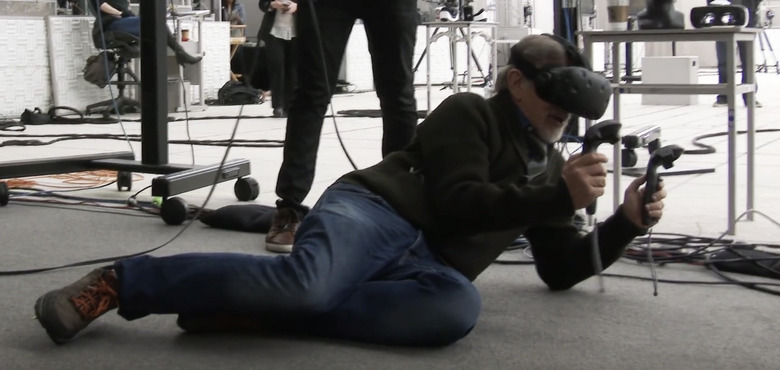 Game Changer: Cracking the Code
Effects for a Brave New World
Level Up: Sound for the Future
Ernie & Tye's Excellent Adventure
The '80's: You're The Inspiration
It's a little disappointing that there's not a director's commentary from Steven Spielberg on this release. He's not known for providing commentaries on his home video releases, but I thought the unique way in which this film was made might inspire him to talk more about the process and how it all came together. But maybe the behind the scenes special features will give us enough insight to satisfy any curiosity.
If you want the Ready Player One Blu-ray and DVD releases, you'll be waiting until July 24, 2018. But for those who are collecting their movies on digital, you'll be able to watch Ready Player One starting on July 3, 2018.
For those who missed Ready Player One in theaters, you can check out our review over here.
In the year 2045, the real world is a harsh place. The only time Wade Watts (Tye Sheridan) truly feels alive is when he escapes to the OASIS, an immersive virtual universe where most of humanity spend their days. In the OASIS, you can go anywhere, do anything, be anyone—the only limits are your own imagination. The OASIS was created by the brilliant and eccentric James Halliday (Mark Rylance), who left his immense fortune and total control of the OASIS to the winner of a three-part contest he designed to find a worthy heir. When Wade conquers the first challenge of the reality-bending treasure hunt, he and his friends—known as the High Five—are hurled into a fantastical universe of discovery and danger to save the OASIS and their world.