Cool Stuff: Fandango Prop Shop Launches With 'Jurassic Park' And 'Jurassic World' Collectibles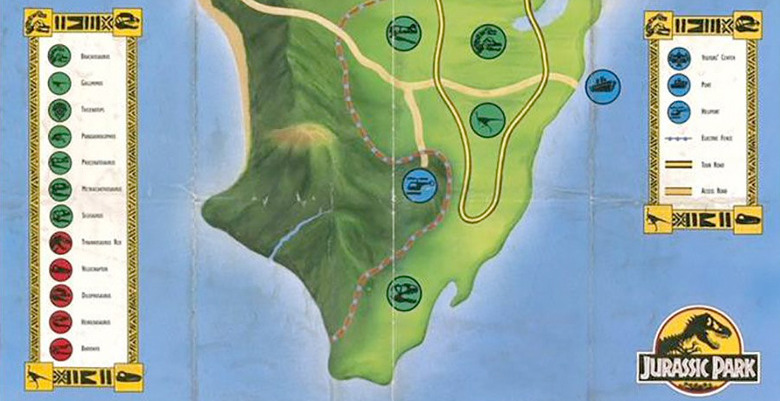 Getting ahold of movie props can be expensive and nearly impossible, so the next best thing is throwing down significantly less cash for movie prop replicas that are nearly as good as the real thing. And Fandango has just launched a new prop shop so you can get your hands on some cool movie prop replicas yourself.
The Fandango Prop Shop has kicked off by selling some limited edition Jurassic Park and Jurassic World prop replicas. They're still expensive, but they're far more affordable than any real props you might get from the set of the movies themselves. Check out what's available at the Fandango Prop Shop below.
Jurassic Park Prop Replica Map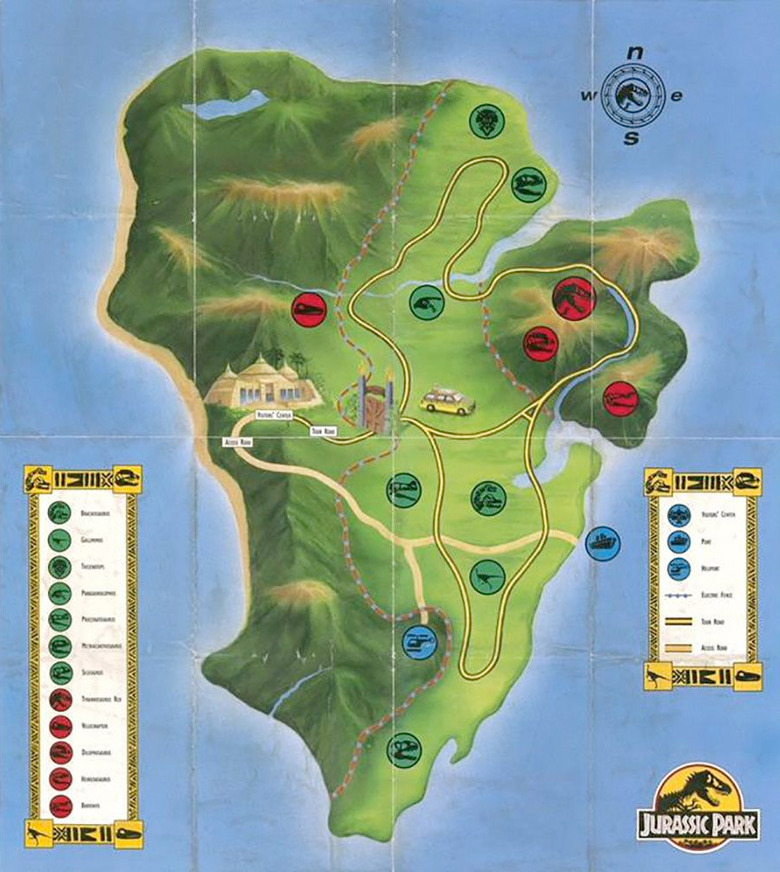 Here's a replica of the theme park map of the original Jurassic Park. It even has creases as if it were found and used in Jurassic Park. However, if you want to pick this prop up for $99.99, you better act fast, because there are only 250 of them available.
Jurassic World Indominus Rex Head Mount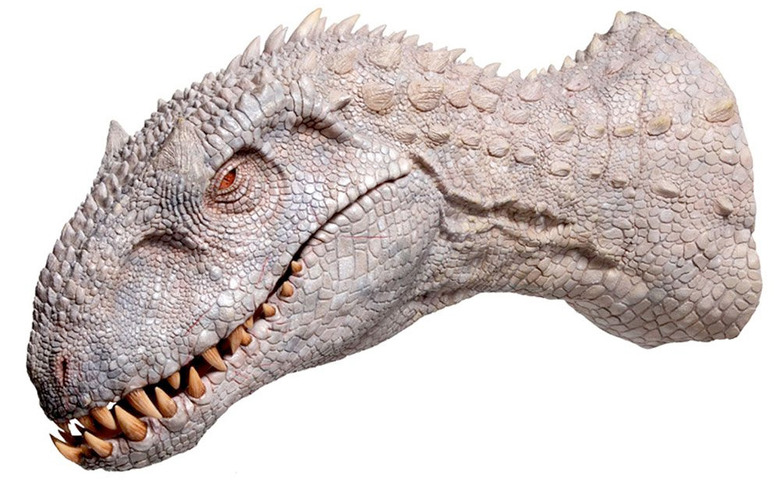 This is easily the most ludicrous item in the bunch. For the ridiculous price of $24,999.99 you can get this massive Indominus Rex head mount. You know, for all those times you've wanted to pretend that you hunted a genetically engineered dinosaur. Who would spend that much money on this dinosaur?
Jurassic Park Hatched Velociraptor Egg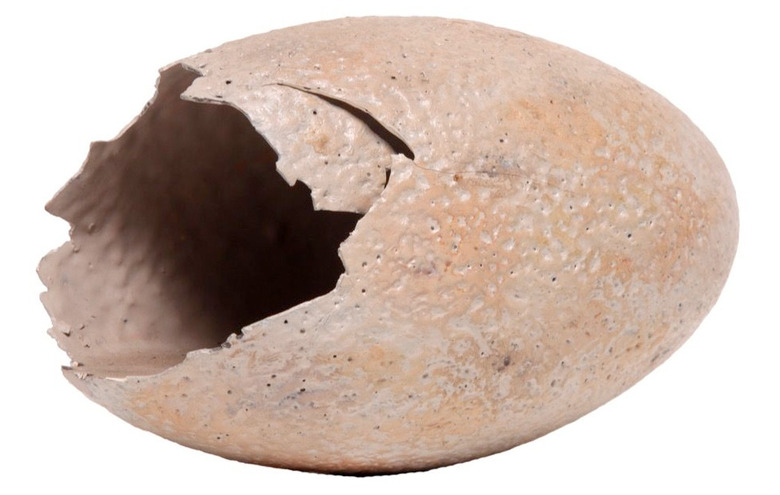 Maybe you'd like a little more subtle prop replica in your house, and if that's the case, you can pick up this hatched velociraptor egg, fresh out of the labs of Jurassic Park. They've been recreated from the original prop used in the movie, handmade and hand painted. There's only 100 available, and they'll cost you $399.99 each.
Jurassic Park Baby Velociraptor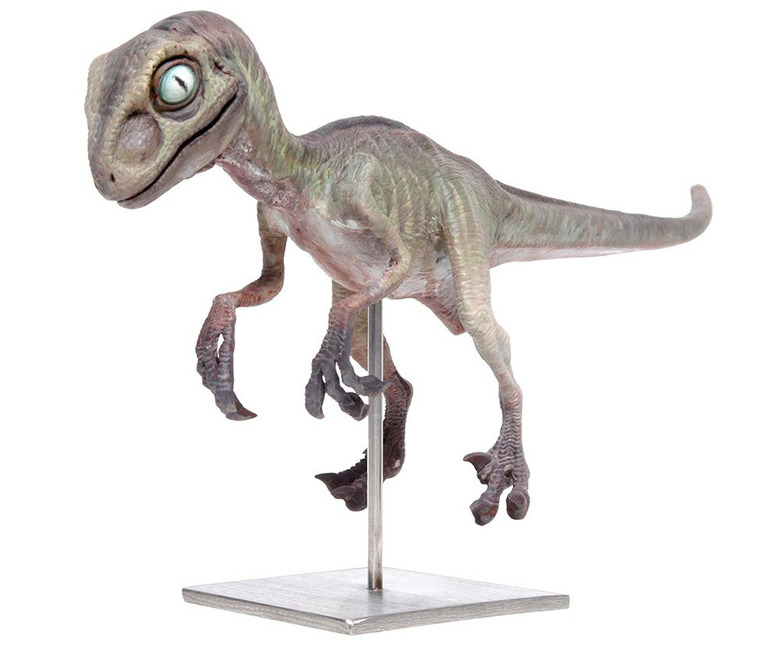 What's a hatched velociraptor egg without a little baby raptor to go along with it? The only problem is that it doesn't look like this prop replica is flexible enough to fit inside the egg. Plus, it also looks sickly and almost undead, so it's not exactly the coolest prop replica you could get from the movie, but at $849.99, how can you pass up the gross little guy!
Jurassic Park Mr. DNA Animation Cels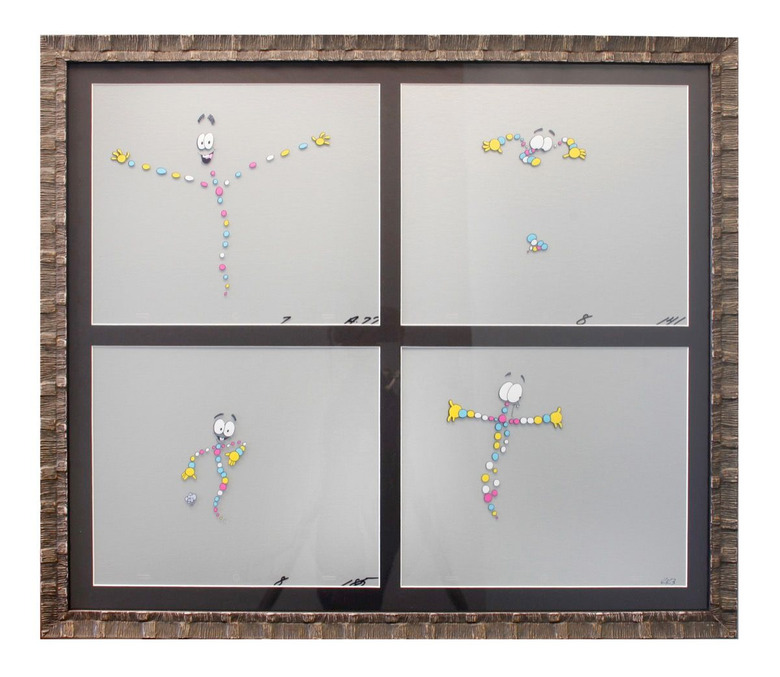 Finally, pulled from the Universal Studios archives, here are replicas of the original hand-drawn and painted animation cels featuring Mr. DNA. It seems weird to buy prop replicas of animation cels, but getting your hands on these otherwise would probably be impossible. For $199.99 you get four cels of Mr. DNA, each measuring 12.5"x10.5" with its own Certificate of Authenticity.
Plus, the Fandango Prop Shop also has some set design blueprints from Jurassic Park III, but we don't really care about that movie or those items. You can check out all of these other Jurassic Park prop replicas over at the official Fandango Prop Shop website.