Superhero Bits: Arrow Will Get A Goatee Next Season, Kiersey Clemons Is Still Iris West & More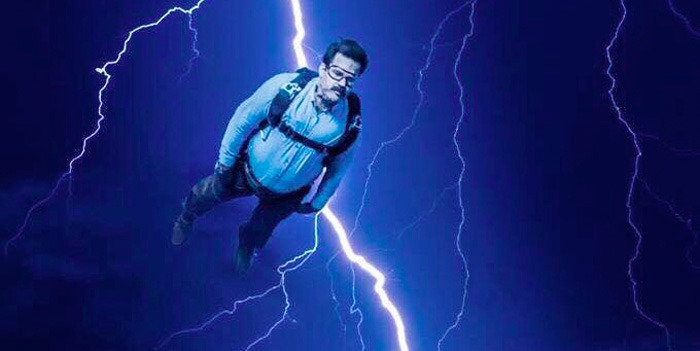 Are you ready for Stephen Amell to have the signature Green Arrow goatee? Do you want Peter from Deadpool 2 to get his own spin-off? Is Kiersey Clemons going to play Iris West in The Flash movie or not? Which character returns in a new set video from The Punisher season two? Did you notice that Iron Man sets up a story thread in Ant-Man and the Wasp? All that and more in this edition of Superhero Bits.
IMAX implores you to check out Deadpool 2 on the biggest screen possible, and the cast and crew agree.
Apparently the fourth season of Supergirl will be introducing a transgender character in a significant role.
This thread is meant to expose the lies by @wbpictures @WarnerBrosUK @WarnerBrosEnt about #JusticeLeague . We didn't get a lot from the trailers in the actual movie. Clark/Lois scene from Heroes trailer is entirely cut & ugly reshooted with usage of poor CGI. #ReleaseTheSnyderCut pic.twitter.com/GR9QtM9xnO

— Bonded for Life (@GreatKungLao) December 25, 2017
Here's a Twitter thread full of differences between Joss Whedon and Zack Snyder's cut of Justice League.
A Reddit AMA reveals that there was almost another darkly funny montage in Deadpool 2 that got deleted.
The cast of Deadpool 2 try to guess what certain slang words mean in the United Kingdom. It gets a little dirty.
Prod. designer Aline Bonetto is back for Wonder Woman 2, shooting in London, Virignia/DC, and more
Peter: the cornerstone of X-Force. #Deadpool2 @PeterW_1974 pic.twitter.com/rflyACu7pv

— Ryan Reynolds (@VancityReynolds) May 20, 2018


Ryan Reynolds tossed up this teaser poster for the anticipated Deadpool 2 spin-off Peter we all want.Stephen Amell revealed he'll don the classic Green Arrow goatee at some point in Arrow season seven.
Due to the amount of graphics and images included in Superhero Bits, we have to split this post over THREE pages. Click the link above to continue to the next page of Superhero Bits.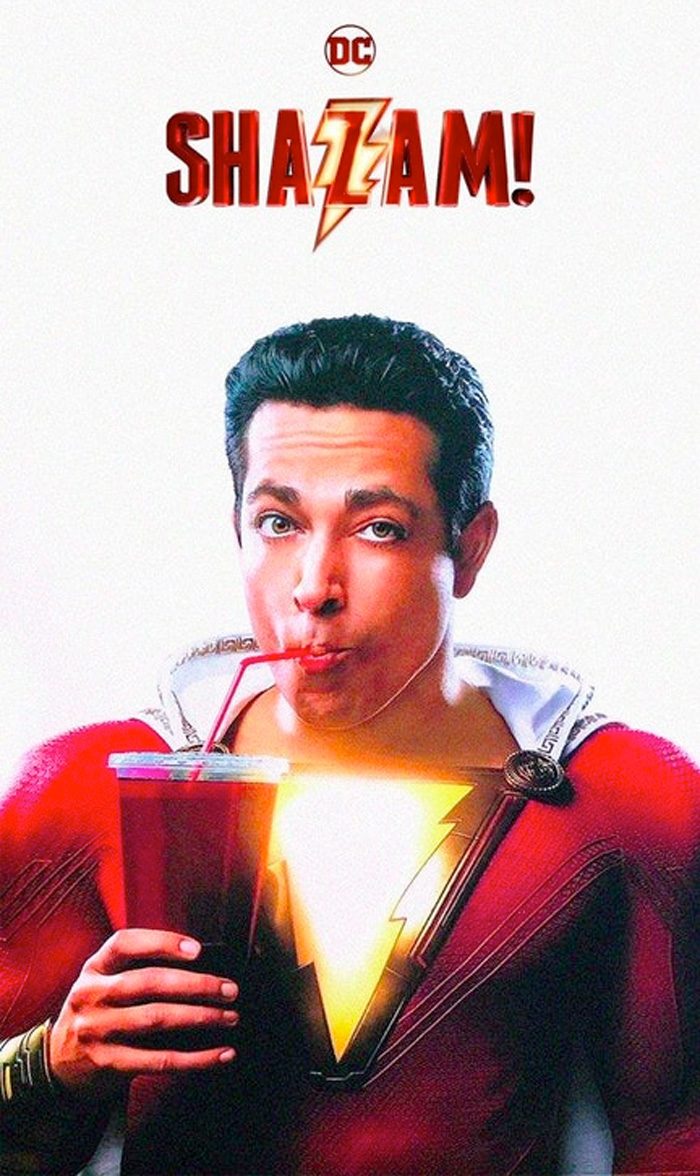 One fan took the Shazam promo poster from the Licensing Expo and turned it into a simple movie teaser poster.
Kiersey Clemons confirmed on Conan that she'll still be playing Iris West in the developing The Flash movie.
Kara discovers part of Krypton has survived in the promo for next week's episode of Supergirl season three.
A video from the set of the second season of Marvel's The Punisher reveals the return of a certain character.
Wanted to make a quick one today for the post. #mysterio Personally I'm still not too sure on this role for him, he is a dope actor and would love to see Jake in a role he could dive deep into. That being said, if they do the character justice writing wise then I'm all for it. pic.twitter.com/5H7jwSy3iM

— BossLogic (@Bosslogic) May 22, 2018
Boss Logic created this mock-up of what Jake Gyllenhaal might look like as the Spider-Man villain Mysterio.
At the Licensing Expo in Las Vegas, it was revealed that Wonder Woman will have a new costume in the sequel.
Check out the official Deadpool 2 music video for the soundtrack song "Welcome to the Party" from the movie.
It appears Iron Man may have inadvertently set up some of the background story in Ant-Man and the Wasp.
Due to the amount of graphics and images included in Superhero Bits, we have to split this post over THREE pages. Click the link above to continue to the next page of Superhero Bits.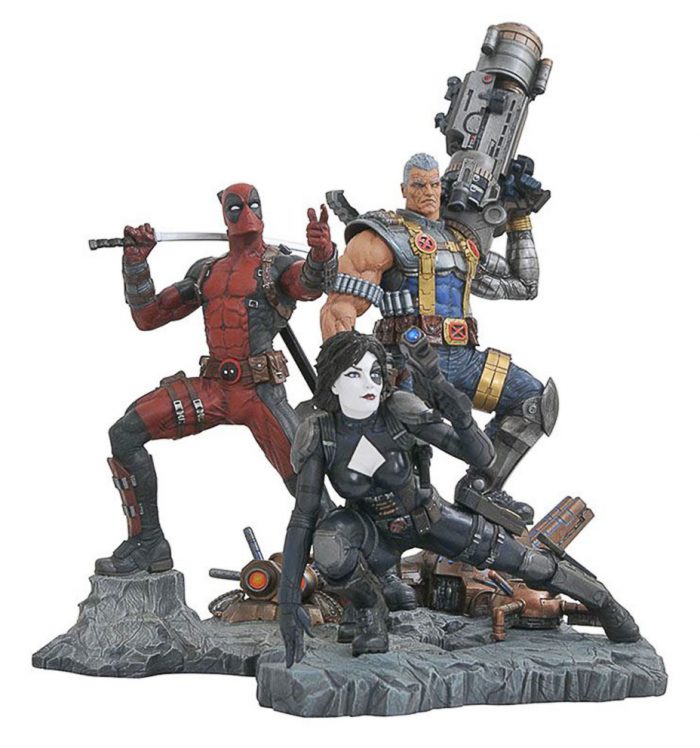 Diamond Select Toys has three Marvel Premier Collection resin statues of Cable, Domino and Deadpool.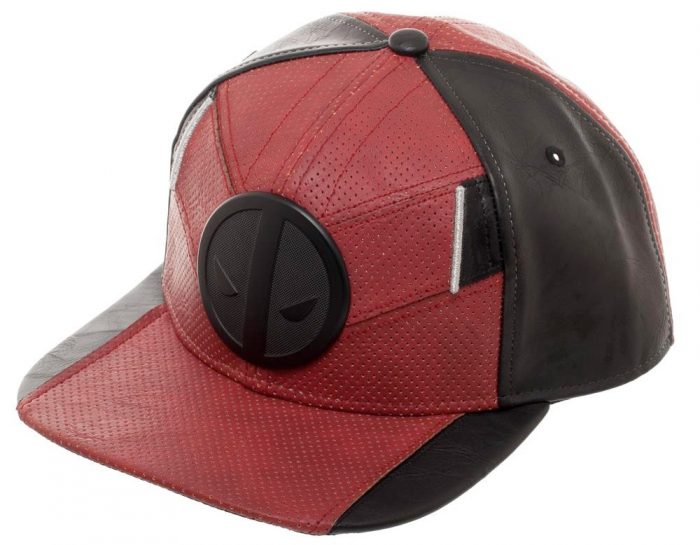 This Deadpool "Aim for the Head" snapback hat looks like it was made from his suit, so prepare to sweat.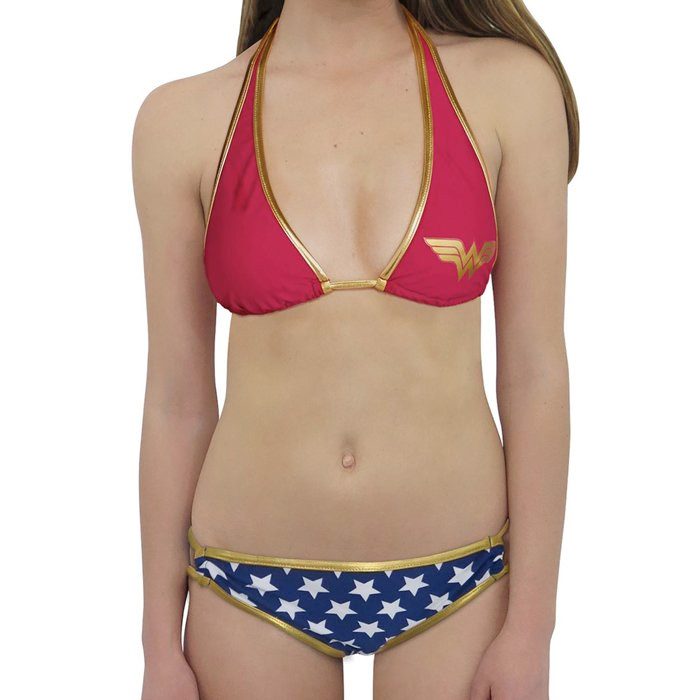 Get a tan on the beach and show your DC colors at the same time with this official Wonder Woman bikini.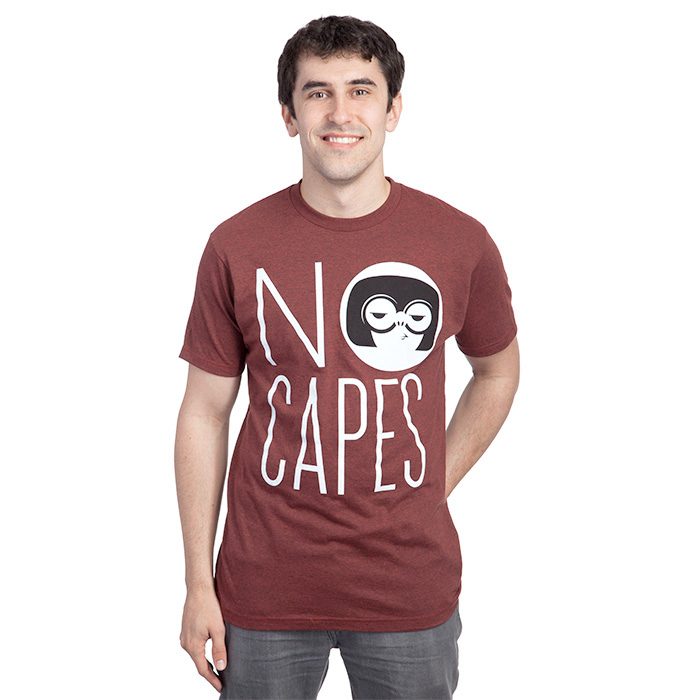 Edna Mode gives the fashion advice all superheroes need with this new t-shirt inspired by The Incredibles.
Read the previous edition of Superhero Bits right here.